Carter Oosterhouse - American TV personality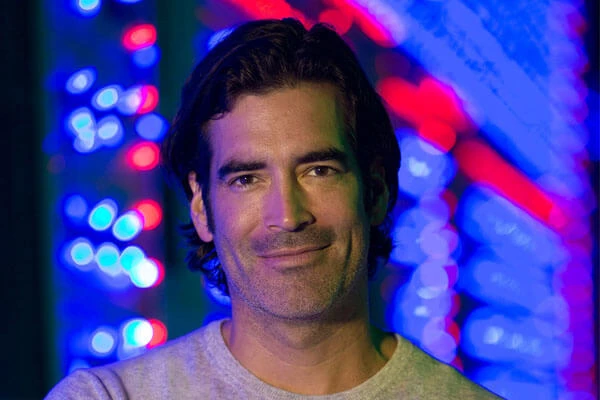 Quick Wikis
Fact
Value
Birth Name
Carter Nicholas Oosterhouse
Birth Day
09/19/1976
Birth place
Traverse City, Michigan, United States
Zodiac Sign
Virgo
Nationality
American
Profession
Television Personality, Model
Parents
Roland Oosterhouse, Mary Lopez
Husband/Wife
Amy Smart
Sibling
Todd Oosterhouse, Tyler Oosterhouse, Sienna Penick
Net Worth
$2 million
College/University
Central Michigan University
Children
Flora Oosterhouse
Personal Website
carteroosterhouse.com
Height
6 feet 2 inches
Eye color
Brown
Hair Color
Brown
Carter Nicholas Oosterhhouse was born on the 19th of September 1976, in Michigan, USA. He is a model and television personality mostly known for being the producer of "Celebrity Motor Homes" and "Million Dollar Rooms". 
Carter Oosterhouse's net worth stands at an amount of $2 million. He was born to parents Roland Oosterhouse and Mary Lopez. He is the youngest out of four siblings. Currently married to the actress Amy Smart, he has a daughter named Flora Oosterhouse. 
Amy Smart Net Worth - Before Being An Actress, She Was A Model
Net Worth and Sources of Income
According to Celebrity Net Worth, Carter Oosterhouse's net worth is estimated to be $2 million. He is a television personality and also a model. He is mostly known for his work in "The Great Christmas Light Fight", which airs on ABC channel.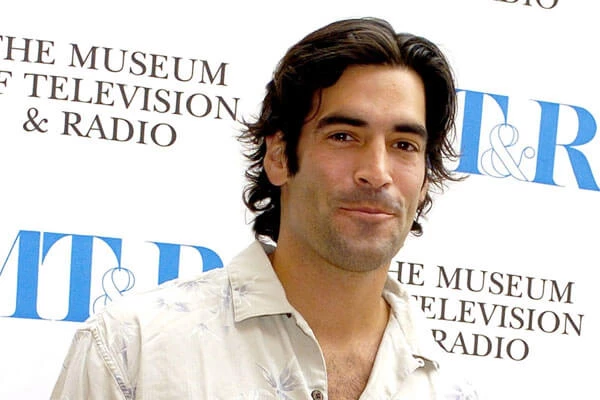 Alongside being a producer, Carter is also a model and has worked for brands such as Nivea, Lincoln, Hewlett Packard, and many more. He has also worked in commercials for Treasure Island, Rooms To Go, Gillette, and more. Doing what he loves the most, Carter seems to be living his life to the fullest.
Other Business Endeavors
Not limiting his horizons to just TV shows and modeling, Carter Oosterhouse is also the owner and principal manager of Bonobo Winery which was named after the species of Gorillas called Bonobo. Located in Traverse City, this winery was founded by Carter and his brother Todd Oosterhouse. It has a 19-acre vineyard and the wine is produced on-site. Wine tastings can be scheduled on their official website.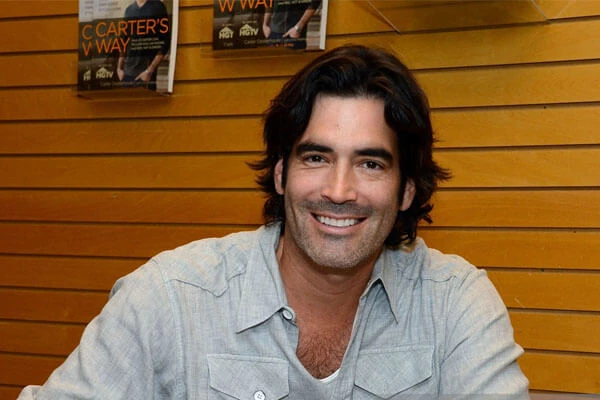 The talented Carter is also the author of two books. Through the book, "Carter's Way", he helps the readers to design their homes in a budget-conscious and an environmentally friendly way. He has also written "A Big Problem", which is a children's book. These books can be bought on platforms such as Amazon for the price of $16.65 and $1.89 respectively.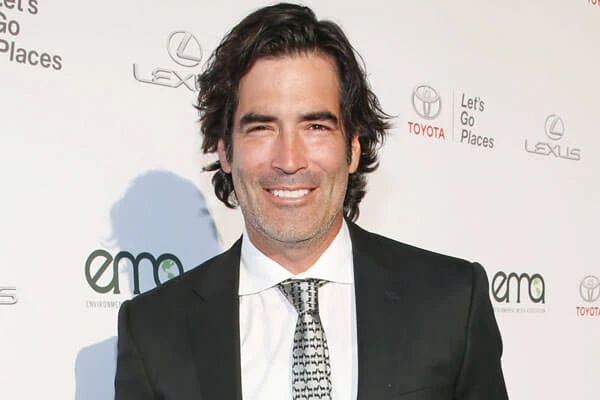 Carter Oosterhouse and his wife Amy Smart are also the owners of Smarthouse Collections which produce eco-friendly and non-toxic beddings. They sell products such as mattresses, pillows, bed frames, and more. The products alongside their prices can be found on their website. 
Carter Oosterhouse Is Married And A Father Of One
As mentioned above, Carter Oosterhouse's wife Amy Smart is an actress mostly known for her role as Jasmine Hollander in the American comedy-drama series "Shameless." She started her acting career in 1997 and has now worked in over 80 movies and series. The lovely pair of Carter and Amy got married on September 10, 2011. The married couple has a daughter named Flora Oosterhouse.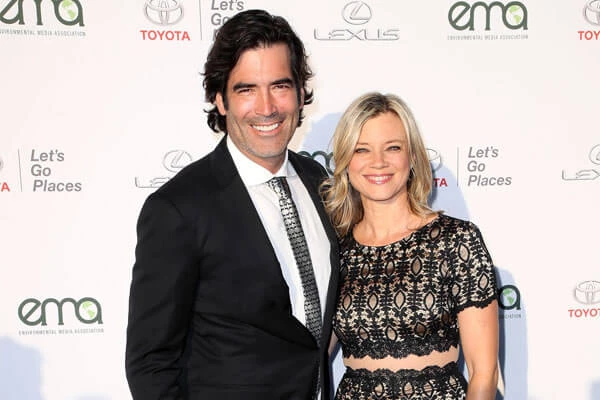 Carter Oosterhouse's daughter Flora Oosterhouse was born on the 26th of December, 2016. Looking at Carter and Amy's Instagram accounts (@carterooster and @smarthouse26), we can see that the family of three shares a lot of love. Carter often posts pictures of Flora and Amy on his Instagram. They can be seen cooking together and traveling to various places. It seems like the three are living a happy life together. 
Carter Oosterhouse's Family
Carter Oosterhouse was born to parents Roland Oosterhouse and Mary Lopez. Not much about his parents have been revealed. He has two elder brothers named Tyler Oosterhouse and Todd Oosterhouse, and an elder sister named Sienna Penick.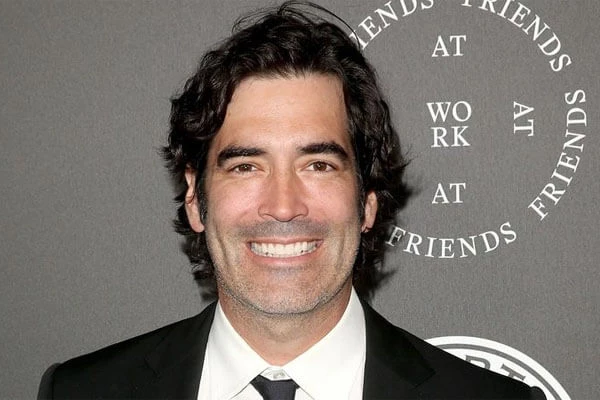 Carter alongside his brother Todd Oosterhouse owns the Bonobo winery. However, Tyler Oosterhouse and Sienna Penick seem to be living a life away from the media.
Some Facts 
The multitalented Carter started learning carpentry skills when he was 11. Attending Central Michigan University, Carter Oosterhouse graduated with a degree in Nutrition. He is an athletic person and used to play football when he was in college. He can be seen kayaking or sailing whenever he isn't busy.
Having achieved many things throughout his life, Carter Oosterhouse seems to be living a happy life. 
Keep Up With eCelebritySpy, For More Updates On News, Net Worth, Wikis, and Articles.