Daniel Diemer - The Half Of It Star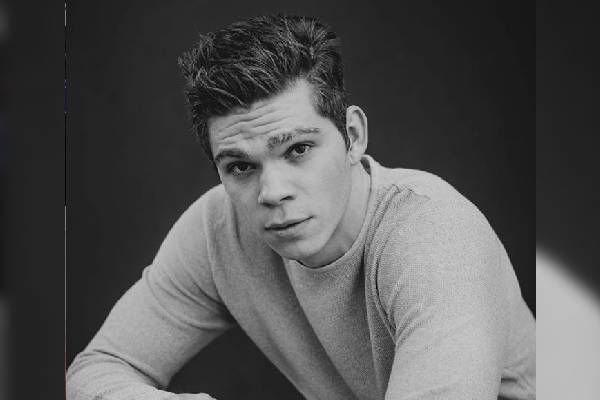 Quick Wikis
Fact
Value
Birth Name
Daniel Diemer
Birth Day
06/21/1996
Birth place
Brentwood Bay, British Columbia
Zodiac Sign
Gemini
Nationality
Canadian
Profession
Actor
Parents
Greg Diemer
Sibling
Aaron Diemer
College/University
Victoria Academy of Dramatic Arts
Height
6'4"
Eye color
Brown
Hair Color
Brown
There are always new and upcoming actors and actresses in Hollywood but not just anyone can bag a big enough role that defines then, but the star of The Half Of It, Daniel Diemer proves that he is not a part of those people. With less than five years in the business, Daniel has managed to become quite popular among thousands of people and his fan base is nothing short either.
New fans are always constantly joining his online fan groups and as such, they try to find as much as they can about him. 
Family And Childhood
Born on the 21st of June in 1996, Daniel Diemer grew up in a small family. While we know that Daniel Diemer's father, Greg Diemer was a tennis coach and a businessman, information about his mother seems to be a tight-lipped secret. Daniel Diemer's brother is Aaron Diemer and he grew up to become a skilled media and marketing professional, with multiple companies both in Canada and in the US.
Growing up, Daniel loved playing soccer but could not continue as he got slower while growing up. Moving to tennis, he played at the provincial level but had to quit because of a back injury, forcing him to give up on his athletic dream. Daniel was also really good at studies and had joined the Camosun College with a GPA of 4.0 before deciding to drop out and joining and graduating from the Victoria Academy of Dramatic Arts.
Daniel Diemer Net Worth And Career
Daniel Diemer's career life began not long after he graduated. He made his debut as a minor character in the 2016 movie Bloody Blacksmith. Despite being a minor character, that experience seemed to have been enough to spark the light of determination in him, and so he continued. Later finding himself in several auditions, Daniel became a member of a few shorts in 2017 and 2018 before landing in his first recurring role in 2018's Sacred Lies.
He then appeared in a few TV movies in 2019 including Family Pictures, and Emma Fielding, and had also made an appearance in The Man In The High Castle. It was only after this that he bagged the biggest role as Paul Munsky in The Half Of It and he instantly became a huge hit. Because his career is still very short, a proper estimate for Daniel Diemer's net worth is still in the making, however, it is believed that at the moment it might be somewhere along the lines of $200K. While it is still a small amount now, it may not be long before it officially hits the $1 million mark.
Who Is Daniel Diemer's Girlfriend?
While Daniel Diemer is really popular and good looking, and of course, many girls running after him, fans want to know whether they have a chance, to begin with. Is Daniel single or has someone already stolen the title to be Daniel Diemer's girlfriend? Well, seems like the latter might just be the case. According to a few sites, Daniel has been in a relationship with Brazillian actress Larissa Dias.
It seems that the couple has been together for quite a while and share a pretty deep bond with each other. The couple often appears on each other's social media and more often than not, the caption is enough to show just how close the two are. While many female fans get jealous because of it, they can't help but feel that they seem to belong to each other.
Lifestyle
After becoming a star, it seems like most stars start to get comfortable with a new lifestyle and it seems that is the case with Daniel as well. Often spending time with his better half, Daniel loves to go on to different places every now and again. However, that was not always the case.
Sometime before becoming a star, Daniel was living in a small place that could hardly be even called a house. Sleeping on the sofa, watching a bit of TV before and after his classes, Daniel was not living the ideal life, but he was determined, and that determination paid off. But despite it all, it seems that above all else, Daniel is humble and does not like to show off his wealth that he has gained, and from most views, that is the best quality a star can have.
Facts And Trivia
He has over 107K followers on Instagram.
He became 6'4" by the age of 16
He is close friends with Leah Lewis.
He wrote a children's book at the age of 12.
Get More Updates In News, Entertainment, Net Worth, and Wikis In eCelebrity Spy.