Dave Buckner Bio - Papa Roach's Former Drummer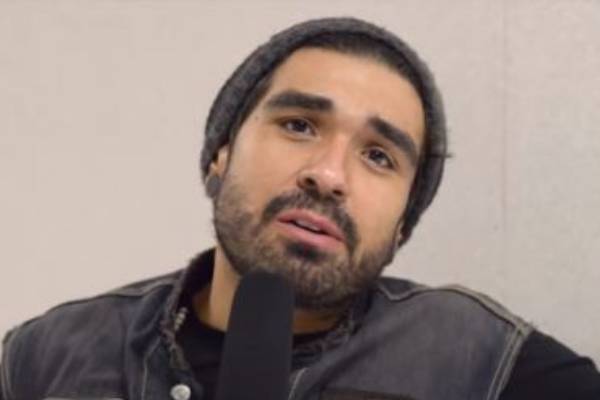 Quick Wikis
Fact
Value
Birth Name
David John Louis Buckner
Birth Day
05/29/1976
Birth place
Vacaville, California, USA
Zodiac Sign
Gemini
Nationality
American
Profession
Musician
Dating Partner
Stacey Tickner
Children
Bonham Buckner and Andrew Buckner
Eye color
Brown
Hair Color
Black
Dave Buckner is the former drummer of the famous American rock band Papa Roach. He found much success during the late 90s and is still recognized for his time in the rock band but now lives a life away from the spotlight.
Due to the worldwide recognition, he gained during his Papa Roach days, many of Dave Buckner's fans are still supporting the rock star. They are also interested to know what happened to the talented drummer after he left the band in 2007.
Chelsea Tyler Bio - Steven Tyler's Daughter And Musician
Early Life And Family
Dave Buckner was born in Vacaville, California, on May 29, 1976, as David John Louis Buckner. While growing up, he became interested in Buddhism and spirituality after he accompanied his mother in a Buddhist festival in Santa Cruz mountains. He met the spiritual leader Dalai Lama during the festival, and he then integrated meditation into his day-to-day activities.
The talented drummer attended the Vacaville High School and met his future bandmate Jacoby Shaddix there. The two men met on the football field of their school and soon formed their band in January 1993.
Dave Buckner Net Worth And Career
The rock band Papa Roach was formed in January 1993 with Jacoby Shaddix as the lead vocalist and Dave Buckner as the drummer. They were then joined by bassist Will James, guitarist Jerry Horton, and trombonist Ben Luther. For the first few years, the band released EPs and performed in numerous venues.
The rock band released its debut studio album titled Old Friends from Young Years in 1997. The album was well-received by audiences and critics. They followed it up with the EP, 5 Tracks Deep and has since released numerous studio albums over the years. While Dave left the group in 2007, some of the albums he was part of and their prices are given below:
| | |
| --- | --- |
| Albums | Prices |
| Lovehatetragedy | $5.99 (MP3) |
| Getting Away With Murder | $7.99 (MP3) |
| The Paramour Sessions | $9.49 |
| Infest | $9.49 |
All of these records can be purchased from Amazon. In addition to Papa Roach, Dave has also been a part of various other bands like The Halo Method and is still making music even if he does not perform now.
As the founding member of the famous rock band, Dave Buckner's net worth must have been heavily impacted by his earnings from it. Also, he must have pocketed a significant amount from the numerous tours and performances he been on with other bands. As for the lead vocalist of Papa Roach, Jacoby Shaddix's net worth is estimated to be $12 million.
Substance Abuse And Sobriety
Like many rock stars in the music industry, Dave Buckner also suffered from alcohol and drug abuse. He grew up surrounded by music and idolized many troubled artists before he became one of them. He revealed that at the time, it felt like the substance abuse was encouraged rather than discouraged.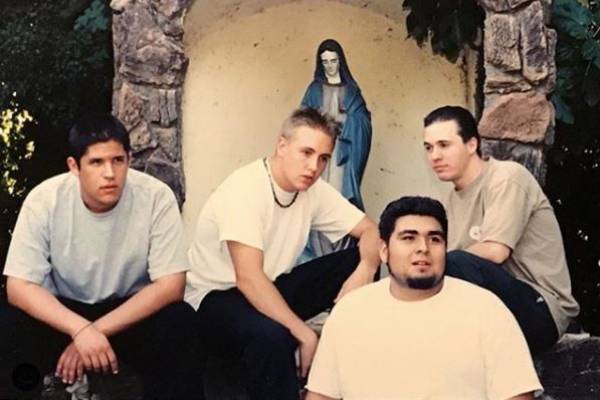 Buckner's troubles with substance abuse led him to a life and death situation. Throughout his time in the band Papa Roach, he was knee-deep in addiction, and even though he tried to be sober, he was relapsing time after time. He then left the band and dedicated his free time to self reflect and started working on mending his life.
Years after his first try at sobriety, Dave now enjoys a sober life. In an interview from 2018, it was revealed that he was in his second year of sobriety. It is clear that even though he went through tough times for many years, Dave Buckner has now cleaned himself up and lives a happy life.
Marriage And Relationship
Along with his career as a drummer, Dave Buckner also found fame due to his relationship with actress Mia Tyler. He was married to the daughter of Aerosmith frontman Steven Tyler for three years. They got married on stage during an Aerosmith concert on October 26, 2002. However, their marriage did not have a happy ending, and the former couple separated in 2005.
Currently, Dave Buckner is in a relationship with his partner/girlfriend Stacey Tickner. Whether they are married or not is unclear, but they have two sons together. The family has kept much of their lives away from the spotlight, but they made a small appearance in the music video of Summertime by Lukas Rossi. Dave, Stacey, and their sons, Bonham Buckner and Andrew Buckner, were all featured in the video and shared a glimpse of their life.
Both Dave Buckner and his partner Stacey Tickner have set their Instagram on private and are rarely seen together. We wish the pair a very happy life with their children and hope that they will share more about themselves in the coming days.
Trivia
Dave Buckner was part of Papa Roach's live-event called Infest In Conversation.
Buckner left the band in 1996 to study art in Seattle but then rejoined a year later.
In the early days with Papa Roach, he used to practice meditation before going out to perform on stage.
Explore more on eCelebrity Spy and get updates on Celebrity News, Wikis, Net Worth, and More.