Don Akim- Body Builder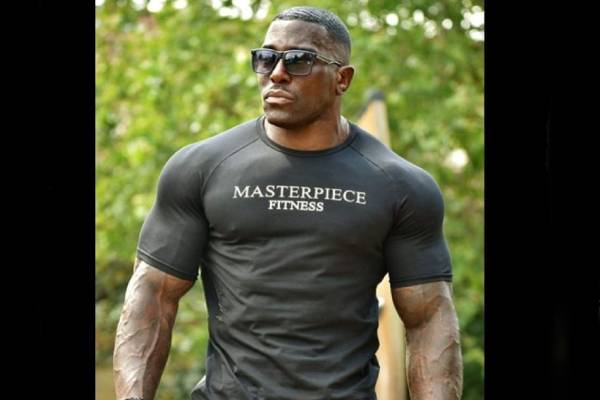 Quick Wikis
Fact
Value
Birth Name
Don Akim
Birth Day
09/10/1969
Nationality
British
Profession
Bodybuilder
Dating Partner
Rosanna Beckett
Children
Carmen
Height
6' 1"
Eye color
Black
Hair Color
Black
Don Akim is a well-known bodybuilder who has become a fitness icon ever since he started taking part in competitions. His physique is one that many bodybuilders aspire to have and he also makes sure to show his workout regimen to help those who want a strong body. An icon and inspiration to many, there are still a lot of things unclear about this bodybuilder, which we have tried to cover in this article below.
Early Life And Pre-Bodybuilder
Originally hailing from Nigeria, Don was born on the 10th of September, 1969, and was very energetic as he was growing up. While still a student, Don started to get into athletics and would play many different sports and involve himself in many activities like football, judo, and gymnastics, football being his favorite sport. He started playing football professionally and would find himself enjoying football more than anything else. This, however, changed after an accident.
During a football match, Don accidentally tore off his Achilles tendon that forced him to rest from playing for six months. While he was recovering, he would reportedly go insane over not being able to play and after a few months, decided to hit the gym to build up his lost strength. Needless to say, he noticed an improvement in both his physique and mood. He would start watching his diet more carefully, and before he knew it he started to get hooked to exercising.
Starting With His Career. How Much Has Don Akim's Net Worth Grown To?
As stated, Don Akim started to get into fitness before he got into bodybuilding professionally, and he did so thanks to his fiancee, Rosanna Beckett. He and Rosanna first stepped together in 2013 in the bodybuilding stage for the first time in the Miami ProWorld Championship at St. Albans. Not only did they wow the judges and the audience, but both of them also won prizes. Beckett won Miss Bikini Tall Class B category while Don had won the Muscle Model Class A category and the male Fitness over 40 categories. Don also most recently won the title of the World's best body over 45.
Since then, Don and Beckett, both have been taking part in several bodybuilding and fitness competitions and have won several prizes and awards thanks to their physique. Since winning his first bodybuilding competition, Don not only gained more confidence but it also inspired him to strive harder to become an icon that everyone looks up to. Also seeing that Don has taken part in and won several prizes at renowned bodybuilding and fitness competitions, it goes without saying that he has amassed a lot of wealth. Paired with all the endorsement deals, his wealth is not a short amount. As such, it has been estimated that Don Akim's net worth is of a grand amount.
In the future, this amount will also take a steady increase as an official estimate is released.
Who Is Don Akim's Wife? Is He Married?
As stated prior, Don stepped on the stage of bodybuilding for the first time with his then-fiancee, Rosanna Beckett. The couple had reportedly met eight years before the 2013 competition in a night club in Bortwich, and their interest in bodybuilding and keeping fit brought them closer together. At the time, Rosanna was a dancer and a mother of one, and since the couple became engaged, the child also became Don Akim's daughter.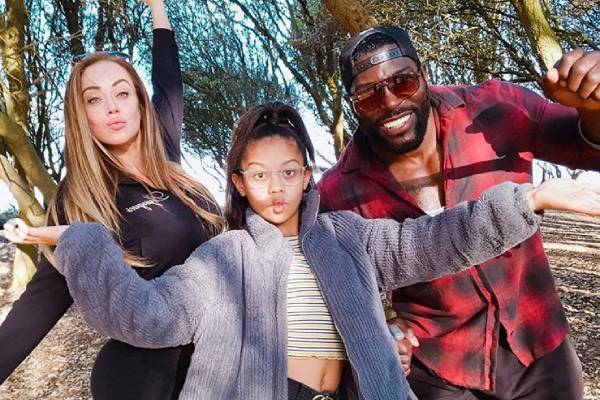 Don Akim and Rosanna Beckett's daughter's name is Carmen and it seems that the family of three has a wonderful relationship going on. Both of them are very supportive of each other and even go to the same gym. Sadly, however, there has been no news of Beckett turning from Don Akim's fiancee to Don Akim's wife just yet. Fans of these fitness icons hope that the news will be released soon and that they will be cheering the two on.
Lifestyle
So Don Akim is a professional bodybuilder who likes to work out in the gym in his free time. But what does he do to spend his life other than this? Well, a quick look at Don Akim's Instagram should answer that question. While most of these posts include his workout sessions and his progress in the gym, there are some pictures in there that show him just spending a wonderful time with his wife and daughter. Walking in the park, going to the beach, or just celebrating festivals together, the family of three seems to have a wonderful time together and it doesn't look like anyone is going to steal this away.
It also goes without saying that the family makes sure to spend as much time together as they can, but at the same time, try to keep their personal life and activities a private matter. As such, it doesn't seem like the strong bond that this family shares is ever going to see any damage for the years to come and will stay happy forever.
Facts And Trivia
He idolizes Mohammad Ali, Bruce Lee, Pele, Arnold Shwarzneger, George Belt, Serge Nubret, Gregg Plitt, and Ulisses Jr.
He has over 38.7K followers on Instagram as of now.
Get More Updates In News, Entertainment, Net Worth, and Wikis In eCelebrity Spy.