Take A Look At Five Of The Richest Sheikhs In The World - How Did They Earn Their Fortune?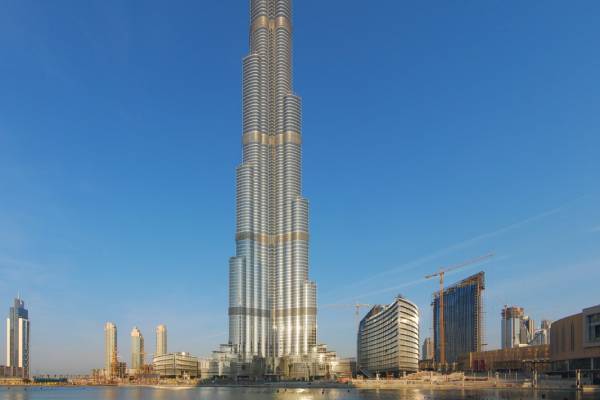 When we talk about the wealthiest people in the world, the names of many Middle East business tycoons are never missed out. Known as the oil reserves of the planet, the area has used its natural resources and, as a result, gave birth to many billionaires and millionaires.
Among the long list of people who have earned a massive fortune, here are the top five richest sheikhs in the world. 
Sheikh Mansour bin Zayed Al Nahyan
Deputy prime minister of the United Arab Emirates, Mansour bin Zayed bin Sultan bin Zayed bin Khalifa Al Nahyan, famously known as Sheikh Mansour, is the richest Sheikh in the world whose net worth is estimated to be $30 billion; however, other sources suggest it to be $22 billion. While the numbers vary, it is clear that he has the largest fortune among the Sheikh around the world.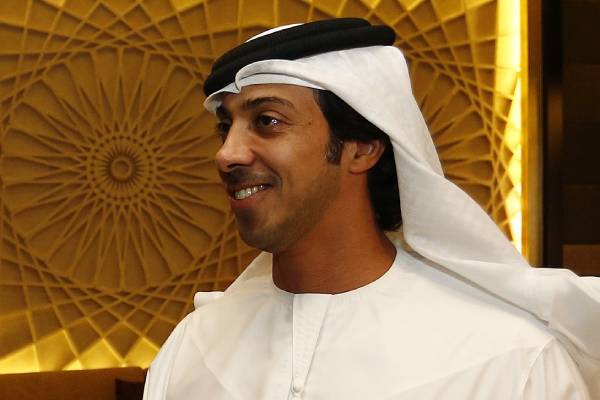 Along with his political career, Sheikh Mansour also owns stakes in multiple business ventures, including Sky News Arabia and Virgin Galactic, and is a board member of numerous national and international companies. He owns the privately held investment company, Abu Dhabi United Group. Through the company, he acquired the famous football club Manchester City Football Club in 2008.
Along with the English football club, Sheikh Mansour also owns part of the Major League Soccer team, New York City FC. In addition to the long list of investments, he also occupies many vital positions on various councils like the Supreme Petroleum Council, Abu Dhabi Investment Council, and many others.
Just like any other royal family member, Sheikh Mansour is also an avid sports enthusiast and is an accomplished horse rider. He was one of the chief members in the UAE's successful bid to host the FIFA Club World Cup in 2009 and 2010. 
Sheikh Khalifa Bin Zayed Al Nahyan
Coming behind Sheikh Mansour on the wealthiest list is his half brother and current President of the United Arab Emirates, Khalifa bin Zayed bin Sultan Al Nahyan. He is mostly referred to as Sheikh Khalifa and has an estimated net worth of $18 billion. In addition to being the President of UAE, Khalifa is also the Supreme Commander of the United Arab Emirates Armed Forces.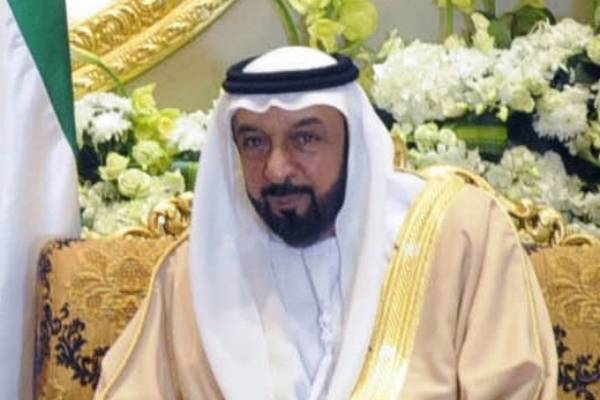 Apart from his political positions, Sheikh Khalifa has also invested in numerous ventures. In 1995, he reportedly spent $2 million on buying more than sixty-six acres of land in Seychelles. He also owns $1.7 billion worth of luxury properties in London, as revealed in the Panama Papers in 2016. As the head of the Al Nahyan family, Khalifa's net worth is also included in the family's $150 billion fortune. 
Sheikh Mohammed bin Rashid al Maktoum
The Vice President and Prime Minister of United Arab Emirates, Sheikh Mohammed bin Rashid al Maktoum's net worth is estimated to be $14 billion. Sheikh Mohammed has been in office since his brother, Sheikh Maktoum, died in 2006 and has introduced many positive reforms in the government.
Along with his role as the Prime Minister of UAE, Sheikh Mohammed has also established many successful business ventures in the country. He is the owner of two companies, Dubai Holding and Dubai World, which have helped in the growth of the economic aspect of Dubai. These companies develop and manage a long list of businesses, including hospitality, real estate, telecommunications, and also hospitals.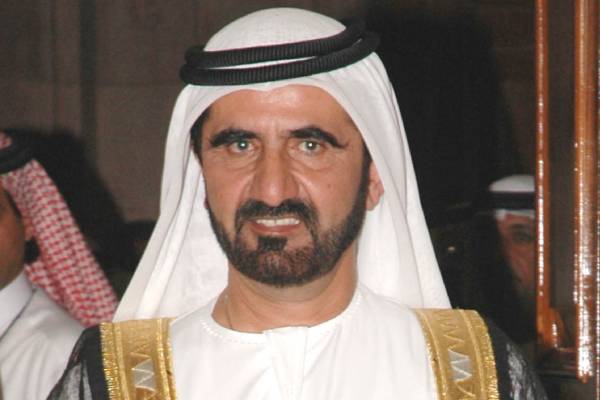 Sheikh Mohammed is also a key figure in the launch of Emirates Airlines and low-cost carrier FlyDubai. In addition to this, he had a hand in the construction of the world-famous Burj Khalifa and the artificial islands Palm Islands. He has also used his love for equestrian to establish family-owned Godolphin racing stable and breeding operation Darley. All of these investments have been beneficial for the man who managed to change the economic condition of Dubai and made the Arabs proud of their assets.
Mohammed Hussein Al Amoudi
Ethiopian-Saudi businessman Mohammed Hussein Ali Amoudi is in the fourth position in the richest Sheikh list. He is also the second richest black man behind Nigerian Businessman Aliko Dangote. According to Celebrity Net Worth, Amooudi's net worth is estimated to be $8.3 billion. He has amassed this massive fortune from the numerous investments in real estate, construction, and oil refineries.
Hussein Al Amoudi is the owner of two companies, Corral Petroleum and Mohammed International Development Research and Organization Companies (MIDROC). Through these companies, he has invested in many construction and real estate. However, a large portion of his wealth came from his investments in oil refineries in numerous countries.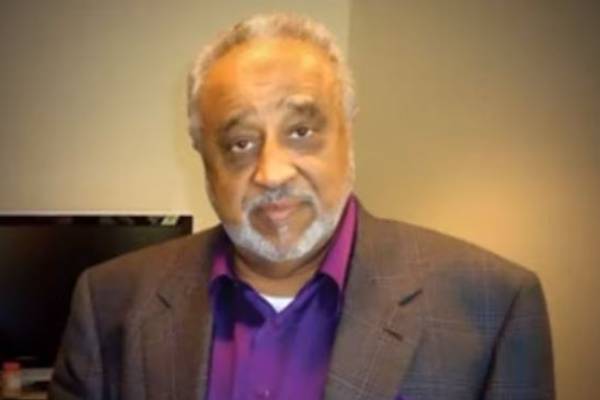 In addition to this, Al Amoudi also has business investments in Ethiopia, which he operates through MIDROC Ethiopia. The company reportedly made $70 million through profit in 2011. He also established gold mines in the country, and Midroc Gold is the sole gold exporter in Ethiopia. Moreover, Mohammed has also largely contributed to the Ethiopian agriculture sector and earned a vast sum from these ventures.
Abdul Aziz Al Ghurair
Emirati businessman Abdul Aziz Al Ghurair's net worth is estimated to be $7.4 billion. He is the director of one of the largest business groups in the Middle East, Abdullah Al Ghurair Group of Companies. Through the company, Al Ghurair has invested in many sectors like food, construction, properties, and many others.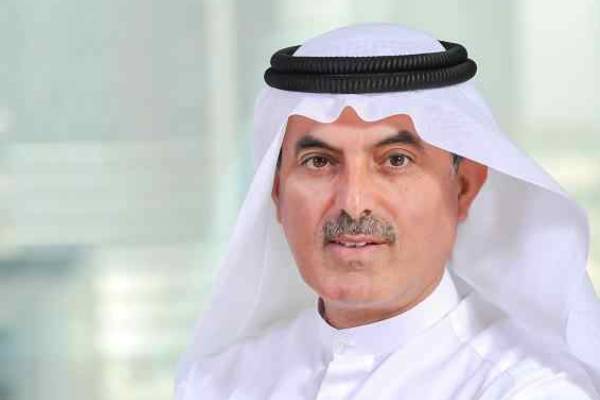 The billionaire is also the current chairman of the leading commercial bank Mashreq Bank. Furthermore, Ghurair has also occupied many top positions in companies like Emirates Foundation, Dubai Economic Council, Dubai Investments, among others. Years of hard work has led to him earning billions of dollars and placing him in the list of one of the richest man on the world.
The above-mentioned Sheikhs are only a few of the individuals who have earned billions from their works. As the residents and rulers of oil-rich countries, all of them have benefitted from the natural resources and then used their well-earned fortune for various charitable initiatives.
Explore more on eCelebrity Spy and get updates on Celebrity News, Wikis, Net Worth, and More.