Fivio Foreign Bio - Rapper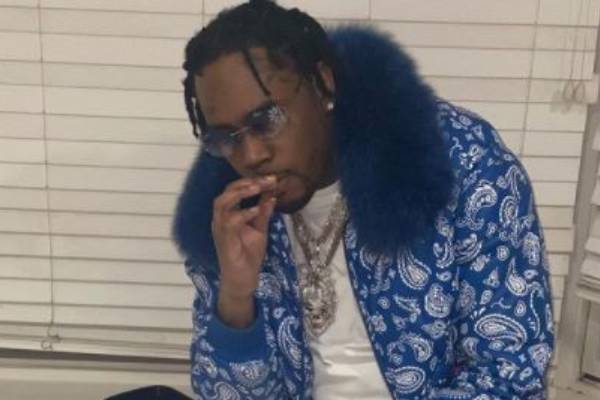 Quick Wikis
Fact
Value
Birth Name
Maxie Lee Ryles III
Birth Day
03/29/1996
Birth place
Brooklyn, New York
Zodiac Sign
Aries
Nationality
American
Profession
Rapper
Dating Partner
Sarah Snyder
Height
6' 2"
Eye color
Brown
Hair Color
Black
Fivio Foreign is a well-known rapper and songwriter who quickly rose to fame after his single, 'Big Drip' broke out in June of 2019. While his career as a rapper did start fairly early on, he had not gained a lot of fame and would only do small skits. As such, even now, there is still a lot that fans do not know about him.
If you happen to want to learn about the rapper, make sure to stick till the end.
Childhood And Early Life
Fivio Foreign was born on March 29th of 1996 in Brooklyn, New York as Maxie Lee Ryles III where he was raised. Growing up, he was very close to his mother and would spend a lot of time with her. Sadly Fivio Foreign's mother has already passed away from complications following a stroke
Fivio was interested in music ever since he was a kid, and would love to rap in the neighborhood with his friends. Then, in 2011, he took up the stage name Lite Fivio and started performing. 
Then in 2013, he changed his stage name from Lite Fivio to Fivio Foreign and along with his friends made a music collective called the 800 Foreign SIde. He and his friends would perform wherever they could, and while they were getting popular around the neighborhood, there was still a long way to go.
What is Fivio Foreign's Net Worth? Learn More About His Career
As stated, Fivio Foreign would continue rapping, and become popular around his neighborhood, but he had not yet made big. But what changed it all? Well, in June of 2019, he had released a single titled 'Big Drip' and to his surprise, it made him famous. The song was then featured in 2019's EPs Pain And Love and also on 800 BC. 
Then in November, he found himself with Columbia Records where he was signing a $1 million record deal as well as with RichFish Records, which is rapper Mase's record label. Then in May of 2020, Fivio finally earned not one, but two spots on the Billboard-charting singles. While thanks to his career, Fivio Foreign's earnings have been quite a bit, it is still a bit too early for him to have his own net worth. At the moment, while Fivio Foreign's net worth is still under review, fans expect it to be released soon, and while his career helped him make money roughly a year ago, it is expected to be $500,000 at the least or even more.
Plus going through Fivio's Insta handle one can see that he has come a long way. The stack of cash bundle he has flaunted and the jewelry he wears, one can see that  Fivio Foreign's net worth is grand and he is enjoying a comfortable life at the moment.
Is Fivio Foreign Dating? Who Is Fivio Foreign's Girlfriend?
Fivio Foreign has often been the talk of the town when it comes to who his girlfriend and baby mama is. At the moment, many believe Fivio Foreign's girlfriend to be none other than Sarah Snyder. The couple has been rumored to be dating since early to mid-November of 2019 ever since Fivio went live with Sarah on Instagram. However, since there has been no news of the couple as of late, there are also a lot of people who think that the couple broke up. But he also had someone else who was the love of his life before Sarah, and that was his baby mama.
In August of 2019, Fivio was in a video of his baby shower released by his baby mama, Sahara Smith. The baby was a young boy who currently lives with Sahara, but Fivio and her seem to have called it quits in their relationship. After Sahara and Sarah, whether Fivio is dating anyone else, is a question yet to be replied, but maybe the answer will be released soon enough.
Lifestyle
At the moment, it seems as though, Fivio is currently living his life writing songs and practicing them with his friends. A quick scroll through his Instagram also shows that the rapper is enjoying his life to the fullest. Spending time with his friends, the rapper is usually very dedicated to his work, and in the future fans expect him to make it big, very soon.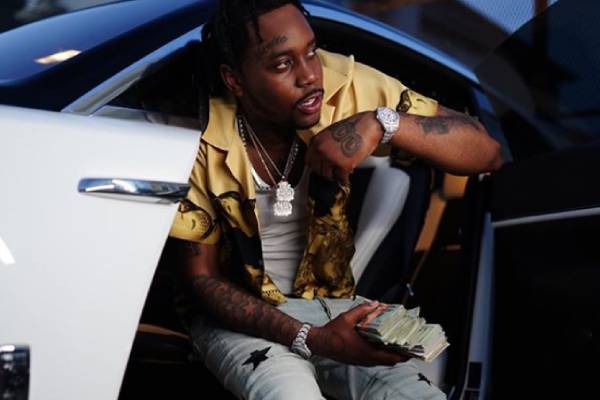 While he is living his life the way he wants to, he is also making sure that his fans are getting what they want and tries to deliver them as soon as possible and works hard in writing songs. This dedication is also sure to help him in the future.
Get More Updates In News, Entertainment, Net Worth, and Wikis In eCelebrity Spy.