Grace Hightower Bio - Philanthropist and Robert De Niro's Ex-Wife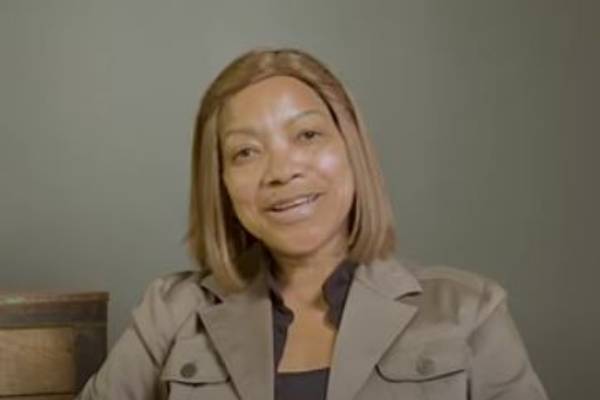 Quick Wikis
Fact
Value
Birth Name
Grace Hightower
Birth Day
04/07/1955
Zodiac Sign
Aries
Nationality
American
Profession
Actress, Singer, Philanthropist
Husband/Wife
Robert De Niro (Ex-husband)
Children
Helen Grace De Niro and Elliot De Niro
Eye color
Black
Hair Color
Brown
Grace Hightower is the estranged wife of the famous Hollywood star, Robert De Niro. She first came into limelight due to her relationship with De Niro but soon then made a name for herself from her philanthropy works.
Due to her relationship with the high-profile celebrity, Grace Hightower's life has become a topic of interest for a large group of people around the world. And many of De Niro's fans are eager to know more about his estranged wife.
Early Life And Family
Robert De Niro's ex-wife, Grace Hightower, was born on April 7, 1955, and grew up in Kilmichael, Mississippi, in a low-income family. She had ten siblings and had to work various jobs to support her family at an early age. In an interview with Coffee Universe, Grace revealed that she and her family lived on a farm where they produced all the food they ate. She also said that the only thing they went to the supermarket was to buy sugar.
While the family had to live in poverty, Grace said that her parents were the most influential person in her life. They instilled the importance of hard work on their young children, and she practiced it throughout her life.
Grace Hightower Net Worth And Career
Before becoming a philanthropist and actress, Hightower had worked numerous jobs. To fulfill her childhood dream of traveling, she became a flight attendant for Trans World Airlines. She was settled in Paris for a while but then moved to London, where she worked as a hostess at the upscale London restaurant Mr. Chow. This is where she met her future husband, De Niro, in 1987.
After getting together with Robert, Hightower starred in movies and television series in small roles. She was a part of projects like Brotherhood, NYPD Blue, Precious, among others. She also lent her voice to the song, Somethin's Comin' My Way, for the soundtrack of the film Precious. While she did not continue her acting career, Grace must have pocketed a significant amount from these few acting projects.
Hightower then launched her company, Grace Hightower & Coffees of Rwanda in 2013. The company, which is now called Coffee of Grace, was founded to help improve the lives in Rwanda. It helps the Rwandan people by marketing their coffee products to various international buyers. The company has continued its operations and has helped thousands of female farmers in the country. Some of the products and merchandise and their prices are listed below:
| | |
| --- | --- |
| Products | Prices |
| Coffee Love Bundle | $22.00 |
| In This Together Blend | $9.00 |
| Signature Series: Cajamarca | $13.50 |
| Signature Series: Colombia La Esperanza | $30.00 |
| Raw Wildflower Honey | $9.95 |
| Decaf | $14.50 |
| The Chemex | $39.95 |
| 3 Cup Chemex Filters | $8.95 |
| Fellow Pour Over Kettle (Stovetop) | $69.95 |
As the owner of such a successful company, it is clear that Grace Hightower's net worth of $20 million comprises of her earnings from the coffee business and a significant percentage of the profit earned. Also, she reportedly gets $100K per month as an allowance from her estranged husband, Robert De Niro, whose net worth is estimated to be $500 million.
Marriage And Children
Grace Hightower and Robert De Niro first met in 1987, and a decade later walked down the aisle. At the age of forty-two, Grace gave birth to their first child, Elliot De Niro, in 1998. Their happy times didn't last long as a year later, Robert filed for divorce and also sued his wife for the custody of their son.
The couple resolved their differences, and in 2004 their divorce was dropped, and they renewed their vows in front of numerous Hollywood celebrities. They lived happily since then and had one more child, Helen Grace De Niro, via surrogacy.
Divorce And Court Battles
After twenty-one years of marriage, the pair have now ended their marriage and lives separately. While neither of them has given a concrete reason for their separation, many have suspected their different political views as the main reason.
Hightower reportedly supports the current president Donald Trump and his views, but De Niro, on the other hand, has criticized him on multiple occasions. Robert himself has stated that the couple has been going through a transition period and that they wanted to focus on their children rather than other things.
Two years after their separation, the former couple has found themselves in a bitter divorce battle. While they have settled on the custody agreement about their daughter, their divorce proceedings have halted due to the differences in their settlement agreements.
According to the prenuptial agreement they signed, Robert has to pay his ex-wife $1 million per year if he makes $15 million in that year. In July 2020, Hightower filed a complaint stating that her ex-husband had cut her monthly allowance from $100K to $50K. De Niro has reasoned that due to the COVID-19 crisis, his earnings have taken a big hit and that his earnings in 2020 might not even cross $7.5 million.
The court has decided that reducing the allowance to $50K was possible, but De Niro has to pay his former wife $75,000 to help her buy a house since he is currently living in their primary home. No matter what results the divorce brings in the coming days, we hope that both Grace and Robert find happiness in their life.
Trivia
Grace Hightower is a stepmother to Robert De Niro's four children, Raphael De Niro, Drena De Niro, Julian De Niro, and Aaron De Niro, from his previous relationships.
She is a board member of the New York Fund for Public Schools and New York Women's Foundation.
For her philanthropic works, Grace has been honored by numerous organizations like the American Cancer Society.
Explore more on eCelebrity Spy and get updates on Celebrity News, Wikis, Net Worth, and More.