Holiday Reinhorn Bio - Writer And Rainn Wilson's Wife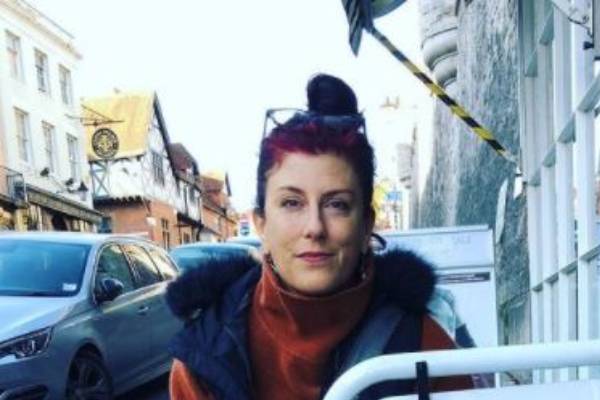 Quick Wikis
Fact
Value
Birth Name
Holiday Reinhorn
Birth Day
03/12/1964
Birth place
Portland, Oregon, USA
Zodiac Sign
Pisces
Nationality
American
Profession
Writer
Husband/Wife
Rainn Wilson
Sibling
Amy Reinhorn
College/University
University of Iowa and University of Washington
Children
Walter McKenzie Wilson
Personal Website
https://www.holidayreinhorn.com/
Holiday Reinhorn is a fiction writer who has found much fame from her short stories. She has published several fictional stories and garnered widespread praise for her works. The famous writer has also been part of a few movies as its screenwriter.
Along with the fame from her stories, the American fictional writer is also recognized as the wife of actor Rainn Wilson. Because of her association with The Office star, Holiday Reinhorn's biography and other personal details have been a topic of discussion for many.
Early Life, Family, And Education
Holiday Reinhorn was born in Portland, Oregon, on March 12, 1964. She was raised in Portland alongside her sister, Amy Reinhorn, by her father, a dentist, and her mother, a school instructor. Reinhorn's mother, Mary Putka, is also a city council member of Kalama, Washington.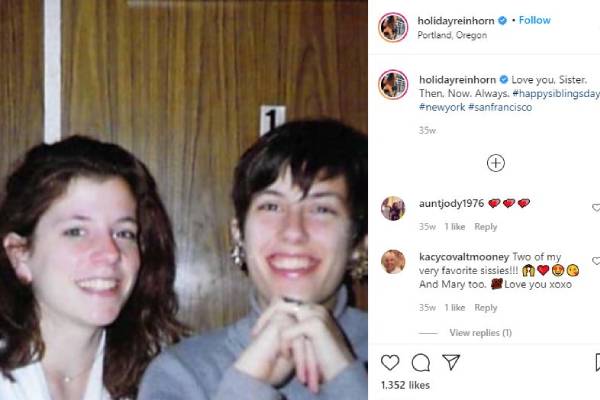 The American writer graduated from high school in Portland and then attended the University of Washington. She has a bachelor's degree in Theatre Arts with a minor in Women's Studies. She later attended the University of Iowa, where she was part of the graduate-level creative writing program, Iowa Writers' Workshop. She eventually graduated with an MFA in Fiction from the Institution.
Holiday Reinhorn Net Worth And Career
Holiday Reinhorn first studied acting and was a stage actress. However, she changed her career path and chose to focus on writing. Her first book, Big Cats, was published in 2005 by the publisher Free Press. The book, which cost $21.95 for a paperback version, is a bestseller at Powell's Books, a chain of bookstores in Portland, and also received positive reviews from various sources.
Reinhorn continued her writing journey and has since published her stories in various literary magazines. Her works have also been featured in Zoetrope: All-Story, Gulf Coast, and Ploughshares and have garnered rave reviews from readers and critics alike.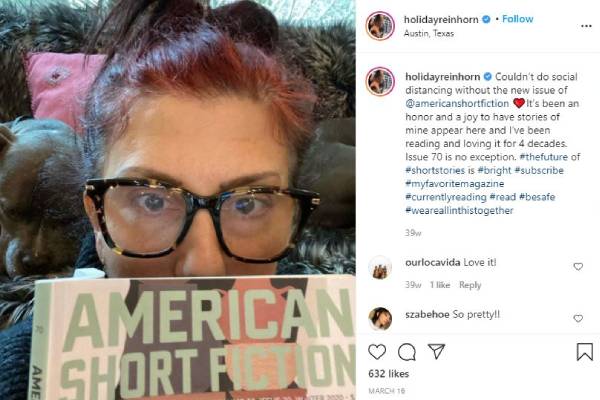 Along with the short stories, Holiday has also been part of a few movies. She wrote the screenplay for two films, PUSH and Last Seen, both of which were based on her stories. She was also a co-producer of the Last Seen and has also been featured in few documentaries as a narrator.
As one of Powell's Books' bestseller, Holiday Reinhorn's net worth has been heavily impacted the book sales. She also pockets a significant amount from the other stories that have been published in literary magazines. On the other hand, Reinhorn's husband, Rainn Wilson, has an estimated net worth of $14 million.
Holiday Reinhorn's Relationship With Rainn Wilson And Their Son
As mentioned above, Holiday Reinhorn is married to actor and producer Rainn Wilson, who is best known as Dwight Schrute from The Office. While Rienhorn has established herself as a prolific writer, her husband is a three-time Emmy nominated actor. Both Rainn and Holiday have made a name for themselves in their respective fields.
Reinhorn and Wilson's love story dates back to their time at the University of Washington. The pair first met while they took the same acting class at the college. They were friends for some time and eventually started dating. Then in 1995, Holiday and Rainn cemented their relationship and got married in a beautiful ceremony at the Kalama River.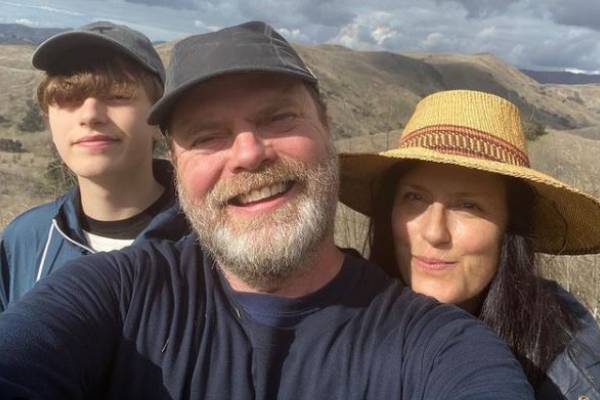 The Reinhorn-Wilson pair have been together for more than two decades and are parents to one child. Holiday gave birth to their son, Walter McKenzie Wilson, in 2004 and has mostly kept him away from the spotlight. While there is not much information about Reinhorn's son, there is no doubt that he shares a loving relationship with his parents.
Charity Organization
After finding fame from her writing career, Holiday Reinhorn wanted to give back to society and worked with various charitable organizations. She then collaborated with her husband, Rainn, and Dr. Kathryn Adams to establish the LIDÈ Haiti Foundation after the devastating 2010 Haiti earthquake.
 LIDÈ, Haiti is an initiative in Haiti that uses literacy and arts to empower adolescent girls and help them transition to school and other training. Through the foundation, Holiday and the team have helped hundreds of young Haitian girls. The organizations have continued to operate with several writers, filmmakers, actors, and photographers visiting to share their skills.
Along with the foundation, Reinhorn's generous nature can also be seen through the numerous animals she rescued with her husband. She has several pit bulls, guinea pigs, pigs, and zonkey and lives her life surrounded by them in Los Angeles.
Trivia
Holiday Reinhorn won the Tobias Wolff Award for her work, Charlotte, in 1997.
Reinhorn's husband, Rainn Wilson, helps edit her stories while she helps him with his auditions.
Holiday is active on social media and has around 26K followers on Instagram.
Explore more on eCelebrity Spy and get updates on Celebrity News, Wikis, Net Worth, and More.