Houston Crosta Bio - Royalty Exotic Cars' Founder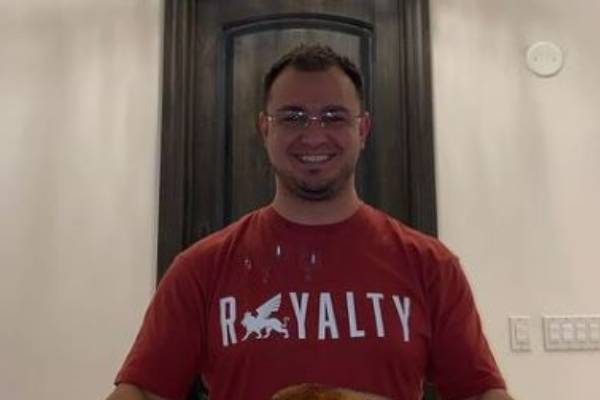 Quick Wikis
Fact
Value
Birth Name
Houston Crosta
Birth Day
12/07/1988
Birth place
Las Vegas, Nevada, USA
Zodiac Sign
Sagittarius
Nationality
American
Profession
Entrepreneur
Husband/Wife
Denisse Crosta
Children
Monroe Crosta and Carly Crosta
Height
5 feet 7 inches
Eye color
Brown
Hair Color
Black
Houston Crosta is a famous American entrepreneur who found fame from his exotic vehicles renting business. He has worked hard to build the business and has earned millions from the company in a short amount of time.
Due to the uniqueness of his business venture, many people are interested in not only the company but also Houston Crosta's life and family.
Early Life
Houston Crosta was born on December 7, 1988, in Las Vegas, Nevada. He was interested in vehicles from an early age, and unlike many other children whose hobby involved sports, his was cars.
In an interview, Crosta revealed that the first car he drove was his uncle's Ferrari. His first car was a Lotus, and then he owned a Nissan GTR. The experience with his uncle's car made his love for vehicles stronger and pushed him to pursue a career out of his hobby.
Houston Crosta Net Worth And Career
While the Royalty Exotic Cars have gained an enormous reputation now, Crosta was previously involved in other jobs before founding the company. He worked as a cable guy for a while and then started a scooter rental in 2015. He had to hand out flyers for the motorized scooter renting himself, but the hard work he did in those times resulted in the success he gained today.
After renting scooters for a short time, Houston focused on expanding his business and revisited his love for expensive cars. He established the Las Vegas based car rental company, Royalty Exotic Cars, which became a significant attraction for Vegas residents and tourists alike.
According to Forbes, Crosta's earnings were $500K per month in 2018. He owned a Bugatti Veyron Mansory Vivere with a price tag of $3 million and numerous other high-end cars. Now, the company has also introduced helicopters in the scene. All of these are open to renting but have to go through the rigorous procedures before doing so.
In addition to the company, Houston also operates a YouTube channel with the same name as the company. The channel currently has 517K subscribers and showcases the behind the scenes operation of the business and also introduces new cars every time they add one.
As the owner and CEO of the rental company, Houston Crosta's net worth must have reached a new height after earning such success. And looking at the number of exotic cars he owns, we can guess that his net worth has already crossed the million mark.
Married And Has Two Children
Houston Crosta has been married to wife Denisse Crosta for many years now. The two had been together long before Crosta started his rental company, and Denisse was by her husband's side the whole time. Houston Crosta's wife is a realtor in Las Vegas and also loves singing.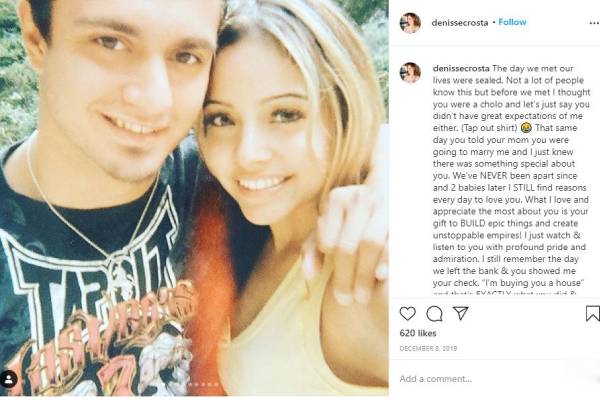 After years of marriage, the couple is blessed with two beautiful children. Their eldest child, Carly Crosta, is three years old and has been featured on her father's YouTube channel a few times. Their youngest child, Monroe Crosta, was born on September 26, 2019, and Denisse revealed his birth on her Instagram. Houston and his wife seem to be very much in love with each other and their children.
Lifestyle
With a highly successful company to his name, Houston enjoys a lavish lifestyle with his wife and two children. The family lives in a multimillion-dollar home in Las Vegas and also owns several cars. Crosta has also included his family in a few of his YouTube videos.
Looking at the businessman's videos and social media posts, we can say he and his family live an extravagant lifestyle and do not hesitate to show off. We wish the family all the happiness in the world and hope that we get to see more about them in the upcoming days.
Trivia
Houston Crosta started his highly successful company in 2015.
He has more than 98K followers on Instagram.
He has plans to own a private airline someday.
Explore more on eCelebrity Spy and get updates on Celebrity News, Wikis, Net Worth, and More.