Joe Buck Net Worth - Reportedly Earns $6 Million To $7 Million Per Year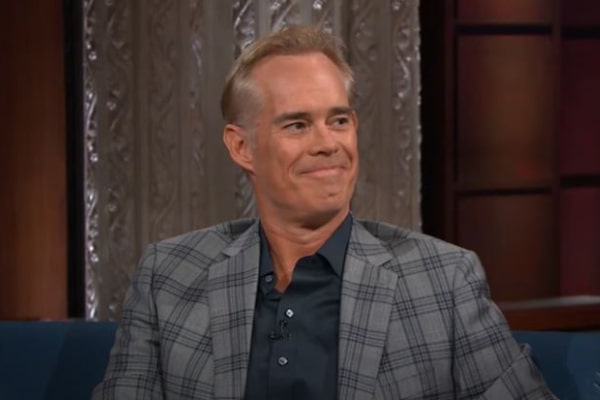 Joseph 'Joe' Buck has made a name for himself as one of the best commenters in the sports world. His name and voice is one of the most recognizable parts of major sports events around the country. Just like his father, Joe has managed to make a living out of his passion as a sportscaster.
From his career as a sports broadcaster, Joe Buck has managed to amass a vast fortune. Also, with many other endeavors like movie and television show appearances, the announcer has managed to earn an estimated net worth of $15 million.
Joe Buck Net Worth And Earnings
As one of the most famous sportscasters in America, Joe Buck's net worth is estimated to be $15 million. His work with various television and radio sports channel has earned him a massive wealth.
Income As A Sportscaster
Joe Buck started his career as a sportscaster while he was an undergraduate at Indiana University Bloomington. However, his professional career started when he was a commenter for the minor league baseball team, Louisville Redbirds, affiliated to the Cardinals. He was also the reporter for ESPN for their Triple-A All-Star Game. He continued to call for the Cardinals game along with his father.
At the age of twenty-five, Buck was hired by Fox and became the youngest person to announce the National Football League games on television. He was then named Fox's lead play-by-play voice for Major League Baseball in 1996. He is also the youngest man to do a national broadcast for a World Series. Since then, he has been the announcer for almost all of the major baseball league for Fox.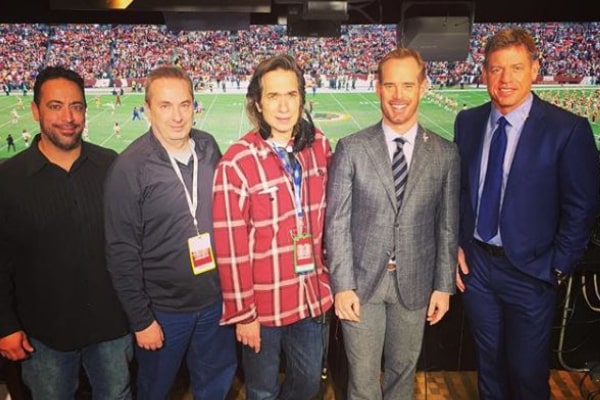 Along with the baseball leagues, he has also been in the booth for other sports like ice hockey, among others. He reportedly earns $6 million per year from his appearances and commentary in various game coverage. With such a significant amount as the yearly salary, Joe Buck's earnings from his broadcasting career have contributed hugely to increase his collective wealth.
Income From Television And Movies
While broadcasting is the primary source of income for the American sportscaster, he has also appeared and lent his voice to many movies and tv series. He has appeared in movies and tv shows like Fever Pitch, Tour de Pharmacy, Pitch, among others, as a sports announcer.
Not only this, but he has also lent his voice to various animated characters. F Is for Family, American Dad!, Carpet Bros, Family Guy are some of the series where he has voiced characters. Also, Joe has hosted sports as well as talk shows like Joe Buck Live, The Joe Buck Show, and many others. As a famous broadcaster, Joe Buck must have pocketed an enormous sum of money from all of the tv shows and movie appearances which greatly aides to his net worth.
Income From Book Sales
With such an inspiring life that he has lived, Joe Buck decided to share his stories about his life before and after fame through his book, Lucky Bastard. In the New York Times bestselling memoir, the broadcaster has revealed about his life and his father and other exciting events in his life.  Well, you can purchase the kindle version of the book Lucky Bastard for $4.99.
Dick Vitale Net Worth - Income And Earnings As A Coach And Sportscaster
The book is also available on Amazon, and fans of the sportscaster must have enjoyed learning more about the man announcing their favorite games. As the New York Times bestseller, the book's overall sales must have helped increase Joe Buck's net worth significantly.
Lifestyle
Looking at the vast fortune Joe Buck has accumulated over the years as a sportscaster, he surely lives a very comfortable lifestyle. Also, going through his Instagram account, we see that the announcer travels a lot for his job but still makes time for his family. Also, he has hosted few sporting events which have been conducted as a means to raise money for various hospitals and charities.
Some Facts About Joe Buck
Joseph Francis Buck or better known as Joe Buck, was born on the 25th of April, 1969 in Florida, USA.
He is the son of late sportscaster Jack Buck and Broadway actress, Carole Lintzenich.
He graduated from Indiana University with a B.A. in English and telecommunications.
He has won Sports Emmy Awards seven times for Outstanding Sports Personality - Play-By-Play.
He was married to Ann Buck for eighteen years before divorcing in 2011. They have two daughters, Natalie Buck and Trudy Buck.
He is currently married to ESPN broadcaster Michelle Beisner-Buck, and they have a pair of twins, Wyatt Joseph Buck, and Blake Andrew Buck, together.
Explore more on eCelebrity Spy and get updates on Celebrity News, Wikis, Net Worth, and More.