Joe Giudice Wiki - Net Worth, Debts, Family, Wife, Children, Deportation, Weight Loss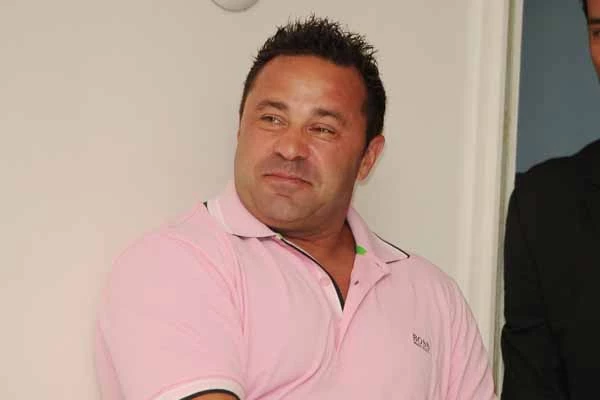 Quick Wikis
Fact
Value
Birth Name
Joe Giudice
Birth Day
05/22/1972
Birth place
Italy
Zodiac Sign
Gemini
Nationality
Italian
Profession
Reality TV actor, Entreprenuer
Parents
Filomena Guidice, Frank Guidice
Husband/Wife
Teresa Giudice
Sibling
Pete Giudice
Net Worth
-$11 million
Children
Gia Giudice, Gabriella Giudice, Milania Giudice, Audriana Giudice
Height
5 feet 5 inches
Eye color
Green
Hair Color
Black
The American reality television personality and entrepreneur, Joe Giudice was born on May 22nd, 1972 in Italy to Frank Giudice and Filomena Giudice. He infamously came into media limelight when he was sentenced for a 41 months prison after his wife's 15 months sentence and the couple had to pay exorbitant amounts after the judgment.
His net worth is estimated to be -$11 million. At one point, he owned a construction company, Laundromat, business and a pizza restaurant but then he slumped into debt due to reckless spending. Joe is married to The Real Housewives of New Jersey star, Teresa Guidice and the pair have 4 kids together.
Net Worth and Assets
As mentioned earlier, the American-Italian entrepreneur Joe Giudice's net worth is -$11 million. He went into a huge debt due to committing mail, bank, bankruptcy, and wire fraud.
According to Celebrity Net Worth, Joe is an entrepreneur who used to own a variety of businesses in New Jersey over the years. However, he and his wife, Teresa ended up spending well beyond their means, buying an absurd amount of real estate and eventually finding themselves in deep debt with barely any assets left. We don't exactly know how much asset Guidice owns right now but it can certainly be concluded that they've got to pay off a bulk sum of their debt.
Sentence Period and Legal Issues
Joe Giudice is no stranger to violating laws. Joe Giudice has a long, documented history of sometimes drinking way too much and has had his fair share of run-ins with the law. He has been arrested and fined multiple times for reckless driving and obtaining his driver's license illegally. According to Heavy, Joe's license had been suspended a mind-boggling 39 times. While he was being indicted for Federal tax evasion and fraud charges, Joe Giudice stood trial for another unrelated crime.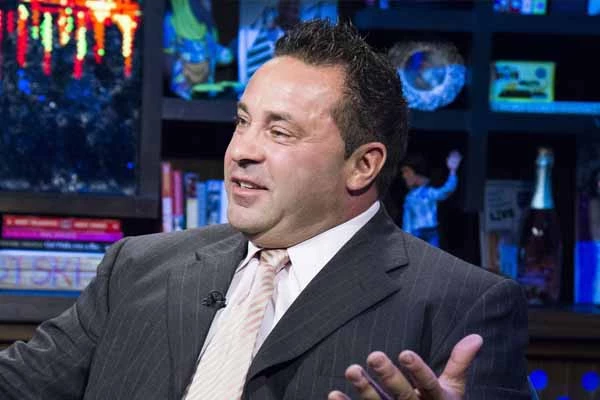 Both Teresa and her husband, Joe faced a maximum of 50 years in jail and Joe, who is not a US citizen, could be deported back to Italy. In the indictment, the government claims Joe and Teresa overstated their incomes to receive roughly $4.6 million in mortgages and lines of credit. They reportedly under-stated their salary and net worth when they filed for bankruptcy protection.
However, as of now, Joe is back in Italy after having served his 41 months sentence and him including his entire family is awaiting a final decision on his appeal against deportation. Although the father of four had settled in the US as a child, as he never became a citizen and his conviction on charges of wire and bankruptcy fraud rendered him as an exaggerated felon and hence it revoked his permanent resident status in the country.
As to how it affected him personally, the sentence actually had a counter-intuitive impact on him. He stated that he would heavily work out 5 days a week, run, do a thousand sit-ups, avoid drinking and eat limited food in the prison. Joe Giudice has lost a significant amount of weight due to this.
Wife and Kids
Joe Giudice has been married to the RHONJ star, Teresa Giudice since 2001. And the pair is parent to four adorable daughters - Gia, 18, Gabriella, 15, Milania, 14, and Audriana, 10. PEOPLE confirmed that the Real Housewives of New Jersey star, was released from ICE custody and suddenly flew to Italy. It's quite apparent that Joe's daughters are utterly happy with that news. They have been sharing the first photos of their dad smiling during their calls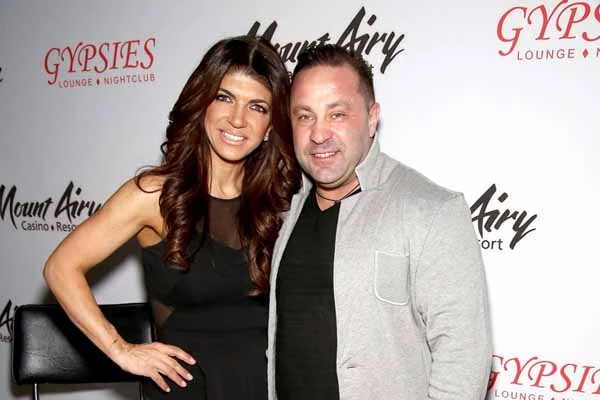 "See you soon daddy," captioned Milania the snapshot. "I love you beyond words.". Meanwhile, Gia, 18, posted a screenshot of her face timing with her dad captioned "One of the happiest moments of my life!". Who knows, maybe the family is reuniting again and we are very much looking forward to it.
Keep Up With eCelebritySpy, For More Updates On News, Net Worth, Wikis, and Articles.