JoJo Starbuck - American Figure Skater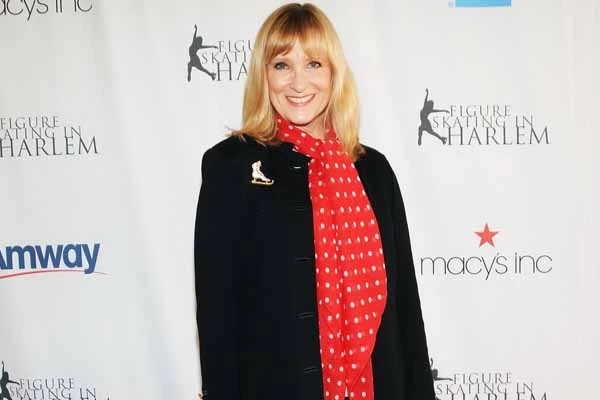 Quick Wikis
Fact
Value
Birth Name
Alicia Jo Starbuck
Birth Day
02/14/1951
Birth place
Birmingham, Alabama, USA
Zodiac Sign
Aquarius
Nationality
American
Ethnicity
White
Profession
Figure Skater, Actress
Husband/Wife
Jeffrey J. Gertler
Children
Abraham Starbuck Gertler & Noah Starbuck Gertler
Height
5 feet 4 inches
Weight
110 lbs
Hair Color
Blonde
JoJo Starbuck is an American figure skater and actress born on February 14, 1951, in Birmingham, Alabama as Alicia Jo Starbuck. She is currently married to Jeffrey J. Gertler and has two children Abraham Starbuck Gertler and Noah Starbuck Gertler.
JoJo Starbuck is a talented figure skater who has won various championships and has been to the Olympics. She is also an actress who has worked in Broadway on Showtime, New York Stories, and many more. Her net worth has not been revealed to the media yet.
Net Worth and Earnings
The multitalented JoJo Starbuck's net worth hasn't been disclosed yet. She is a known American figure skater, coach, and also an actress. Her main source of income is her career as an actress, coach, and figure skater. She is also the director of Starbuck & Company, which is a special event production group. We can assume that JoJo gets a large sum of money through this group as well.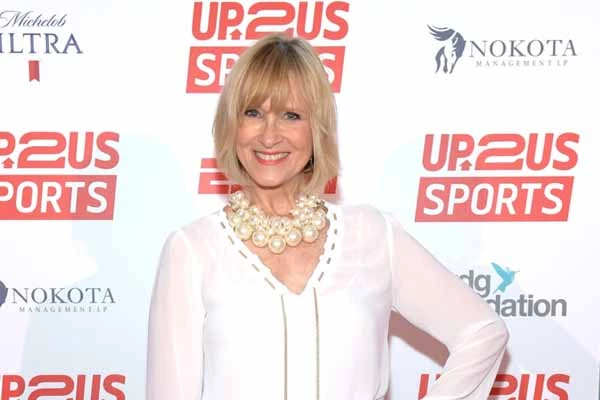 Looking at her Instagram account, we can see that she travels to various places for work-related purposes and otherwise. Thus, we can say that JoJo Starbuck is living an enjoyable life.
JoJo Starbuck's Career
As mentioned earlier, JoJo Starbuck is a renowned American figure skater. She and her childhood skating partner, Ken Shelly became the youngest team to be sent to the Olympic Games in 1968. She also won the United States Paris Champions in 1970, 1971, and 1972. JoJo and Ken Shelly came in the fourth position in the 1972 Olympics. After a successful figure skating career, JoJo and Ken were initiated into the United States Figure Skating Hall of Fame.
JoJo also partnered with the Olympic champion John Curry from 1977 to 1980 in his highly praised Ice Dancing on Broadway, at New York's Metropolitan Opera House and around the world. This gave her a platform where she could work with various dance choreographers.
JoJo Starbuck also directs the Starbuck & Company. This group stages and directs shows for network television and also hosts private party entertainment, corporate affairs, promotional, and fundraising events. She also works as a figure skating coach and has trained renowned figure skaters such as the three-time Olympian David Liu. Furthermore, JoJo Starbuck has not limited herself to only figure skating. She is also known to be an actress and has worked in various TV Series and movies. Some of her well-known shows are The Cutting Edge, The Snow Queen: A Skating Ballet, The Fabulous Ice Age, Webster, The Girls in the Office, and many more.
JoJo's Family
The talented figure skater, JoJo Starbuck is currently married to husband Jeffrey J. Gertler. She has been married to Jeffery since 1993 and has been married for more than 25 years. She has two sons with Jeffrey J. Gertler named Abraham Starbuck Gertler and Noah Starbuck Gertler. She was also previously married to the famous NFL player Terry Bradshaw.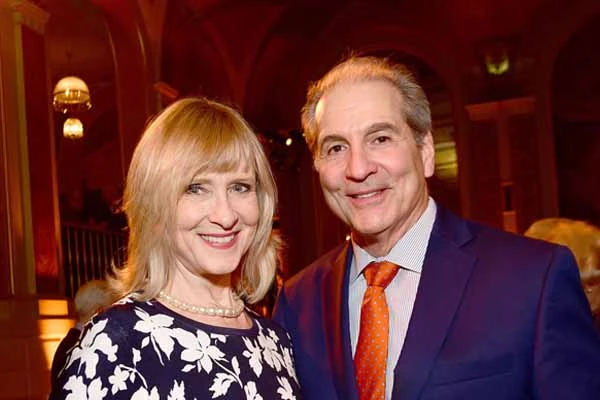 Well, JoJo seems like a secretive person and has kept her family life under the covers.
Keep Up With eCelebritySpy, For More Updates On News, Net Worth, Wikis, and Articles.