Karen Nyberg - Former NASA Astronaut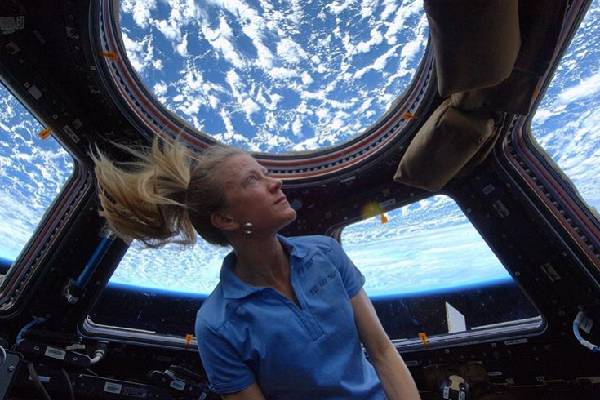 Quick Wikis
Fact
Value
Birth Name
Karen LuJean Nyberg
Birth Day
10/07/1969
Birth place
Vining, Minnesota
Zodiac Sign
Libra
Nationality
American
Profession
Former astronaut
Parents
Kenneth Nyberg, Phyllis Nyberg
Husband/Wife
Doug Hurley
College/University
University of Texas
Children
Jack Hurley
Eye color
Blue
Hair Color
Blond
Karen Nyberg is well-known to the world as the 50th woman to go to space and is an inspiration to many young women and aspiring astronauts. This is no small feat and she is widely acknowledged by many. But despite being quite popular and having innumerable fans, there is still a lot that is shrouded in mystery.
Childhood and Growing Up
Born on October 7th of 1969 in Vining, Minnesota to parents Kenneth Nyberg and Phyllis Nyberg, Karen Nyberg grew up in a small family and was very bright. Karen also enjoyed several things like running, sewing, drawing, painting, backpacking, and piano and was talented in every field, but what she enjoyed most was science, and decided to pursue a career in it. She joined the University of North Dakota from where she got her degree of Bachelor in Science of Mechanical Engineering and then continued her studies.
Karen then managed to grab a degree in Masters of Science as well as a Doctorate, both in Mechanical Science from the University of Texas at Austin, thus following her passion for her dream job, which she managed to get in 1991 at Johnson Space Center.
Starting Work At Nasa. How Much Is Karen Nyberg's Net Worth?
As stated, Karen Nyberg started her job at the Johnson Space Center in 1991 as a Co-op. That year, she had received a patent for work done on Socket Assembly and Robot Friendly Probe. Starting from 1991 up until 1995, Karen was a Co-op and was involved in various fields. Then in 1998 when she received her Doctorate, Karen was accepted as an Environmental Control Systems Engineer in the Crew and Systems Thermal Division.
Then in July of 2000, Karen finally received the position of Mission Specialist at NASA. Her training thus began in August of the same year and lasted for around two years. After this period, Karen was assigned technical duties at the Astronaut Office Station Operations branch and served as a Crew Support astronaut at the International Space Station on a six-month mission for the Expedition 6 crew. Since then, Karen also served as a mission specialist on STS-124 and a Flight Engineer for Expedition 36/37. In all this time, Karen has thus accumulated over 180 days in space.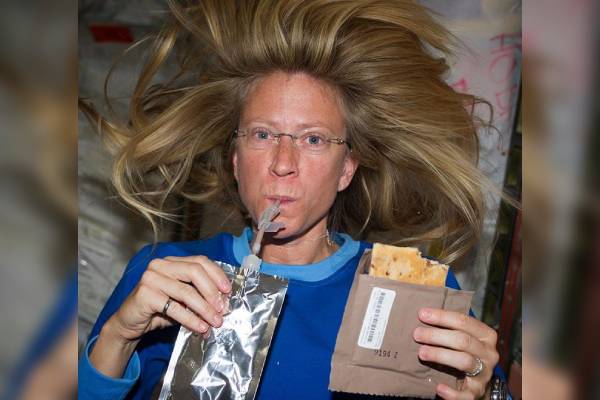 Since Expedition 36/37, Karen has served in the Space Shuttle Branch, the Exploration Branch as well as Chief of the Robotics branch. All of these posts were pretty high end, and of course, it goes without saying that during the course of her career, Karen has managed to amass a good portion of wealth. In fact, Karen Nyberg's net worth has been estimated to be of a grand amount, most of which she has amassed from her career at NASA. And since Karen retired on March 31st of 2020, it seems that this amount won't be taking a rise anymore. Nevertheless, according to Glassdoor, an astronaut can earn up to $70K to $170K per year.
Who Is Karen Nyberg's Husband? Do They Have Any Kids?
Yes, Karen Nyberg is married, and who better for an astronaut woman than an astronaut husband. Karen Nyberg's husband is none other than Doug Hurley, who Karen had met in Texas during her training. The two had been selected in the same astronaut class from where their love started to kindle. They started to make their achievements and had grown stronger over time and nine years after their first meet, the couple finally tied the knot. 
Since the marriage, the couple has also become parents to one. The name of Doug Hurley and Karen Nyberg's son is Jack Hurley, and with his parents being astronauts at NASA, Jack is undoubtedly the cool kid at his school. The family of three is now living a happy life together in Texas while also making sure to bond together as a family as much as they can, and of course, are having the time of their lives.
Current Lifestyle
Since her retirement on March 31st of 2020, it seems that Doug Hurley's wife Karen has been taking it easy on herself. The family has let go of an era and is moving into a new one and it seems that Karen has decided to spend as much time with her family as possible. From baking at home to spending her time with family and friends, it seems that the former astronaut has decided to live a laid-back life now that she has retired.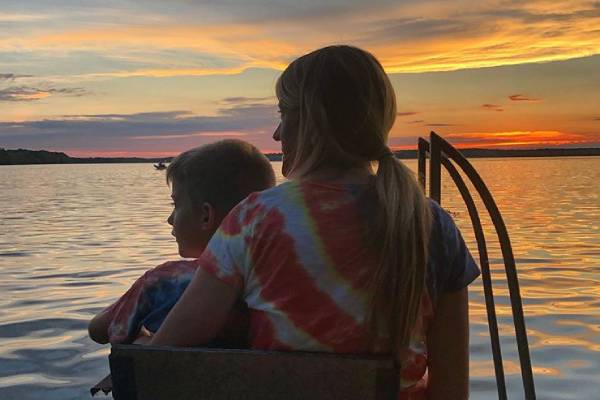 Sadly, just as Karen retired, the world got into a state of quarantine with the coronavirus all out and about, so instead of visiting the beach and meeting friends on weekends, the plan has made a slight change where she is reliving these moments in old photos. In her social media, a quick look shows that she has been sharing pictures of her time in space, at the beach, and her last goodbye to her husband before he left for space on May 30th of 2020 as the commander. All in all, we can be sure that Karen has decided to spend the rest of her days with her family as much as she can, now that she has retired.
Facts And Trivia
She has two dogs named Luke and Leo.
While in space in 2013, Karen made a stuffed dinosaur for her son.
Get More Updates In News, Entertainment, Net Worth, and Wikis In eCelebrity Spy.