Karent Sierra - RHOM Star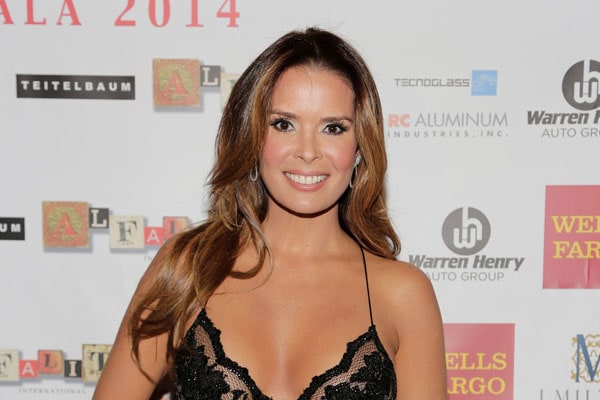 Quick Wikis
Fact
Value
Birth Name
Karent Sierra
Birth Day
01/26/1974
Birth place
New York City, USA
Zodiac Sign
Aquarius
Nationality
American
Profession
Actress, Dentist
Parents
Lucero Sierra
Dating Partner
Juan Tamayo
College/University
Marquette University School of Dentistry
Personal Website
https://www.karentsierradds.com/
Eye color
Brown
Hair Color
Brown
Born on January 26, 1974, in New York City, Karent Sierra is an American actress and cosmetic dentist, mostly known for being a part of The Real Housewives of Miami. She grew up in Miami and considered it her home. Even if she was born and brought up in the US, she is very proud of her Columbian roots and celebrates accordingly.
Karent Sierra attended the Marquette University School of Dentistry and graduated as a dentist in 1999. After that, she specialized in Cosmetic Dentistry at the LVI Global International Las Vegas Institution and opened her practice. She is also known as the "Celebrity Dentist."
Net Worth and Earnings
Well, until and unless Karent herself reveals the details about her net worth, one can't be sure. According to Celebrity Net Worth, Karent Sierra, an actress and a cosmetic dentist by profession, has an estimated net worth of $400 thousand. And as per The Richest, Karent Sierra's net worth is a grand $5 million.
Karent is famous for being in The Real Housewives of Miami for two seasons. She has starred in numerous commercials and TV shows. She has starred in various TV series like What's Up Orange County, The Doctors, Big Morning Buzz Live, among others. Karent has also been part of two top-rated national Spanish morning talk shows. She also hosted TV shows like Ritmo Caliente, which aired in Mexico.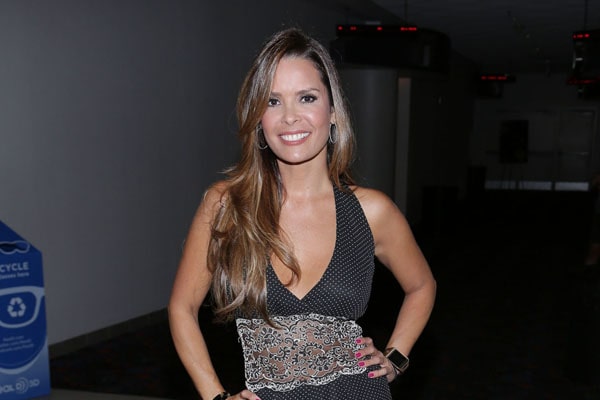 Karent's primary income, however, comes from her career as a cosmetic dentist. With more than 20 years of experience, she has opened her practice in Miami, Karent Sierra Dentistry & Medspa. The services provided in practice are body treatments, dentistry, and medspa treatments.
Dental care is one of the most expensive healthcare expenses, so we can say that Sierra earns a significant amount from her practice. Sierra's clientele includes celebrities like Pitbull, singer-songwriter Jon Secada, and Cuban Jazz musician Arturo Sandoval. With various stars as her clients, we can assume that  Karent's practice has a very high income, which in turn helps to increase her net worth. 
Looking at her Instagram account, we can see that Karent goes on many vacations with her family and friends and is always posting photos of her travel adventures. So it's safe to assume that she lives a very comfortable life.
Karent also has her own YouTube channel. Most of the videos on the channel are related to her work as a dentist; few are of her appearance in TV shows.  
Family Life And Relationships
Karent has a very big family. It looks like she is very close to all her family members. Karent Sierra's mother, Lucero Sierra, seems to be very proud of her daughter's achievement. She apparently wanted her retired parents to live with her. Unfortunately, Sierra lost her father four years ago.  
Karent Sierra is not married yet. However, she is in a relationship with Juan Camilo Tamayo. Well, Karent Sierra's boyfriend Juan is a higher education consultant, an educator, and also an entrepreneur. The couple has been together for three years, and Karent and her partner seem to be very happy in their relationship. While Juan Camilo is not Sierra's husband yet, but looking at the happy couple, we can assume that she will have one soon.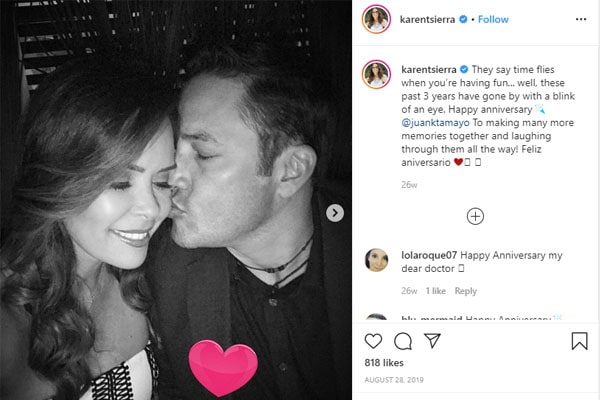 And all we can say is that the couple is adorable together, and we hope for their best life ahead for the duo.
Karent Sierra was also in a relationship with Telenovela star Rodolfo Jiménez when she starred in The Real Housewives of Miami. Throughout the entire season, Karent was in denial about her boyfriend's wandering eyes and kept saying that it was just for the press. But in late 2012, Karent dumped her then-boyfriend Rodolfo.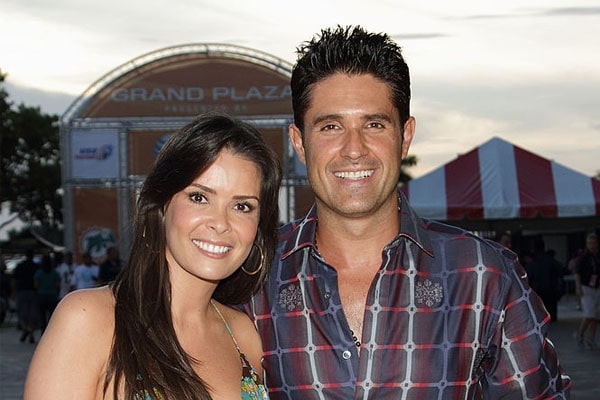 After the breakup with Rodolfo, Karent was seen around various events with Mexican singer and actor Paulo Quevedo. There were no official reports about their relationship.
Troubles With Her Houses
Karent Sierra has had many problems regarding her house. Two houses she owned in Miami were foreclosed. She could only save one of her houses while the other one was sold to the highest bidder. Not only this, but Kierra also had to file a lawsuit against one of her homeowner's insurance. She claims that the insurance company denied coverage for water damage in her home.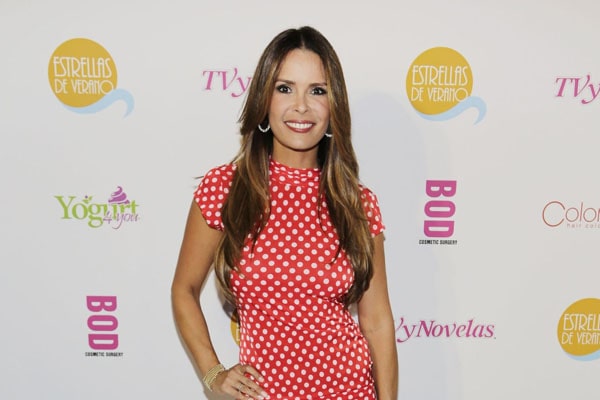 There have been no reports about what the outcome of the lawsuit was. Nevertheless, we hope that the case was settled fairly. 
Trivia
She was Miss Carnival Miami in 1992.
She is the founder of the Sharing Smiles Foundation.
She has traveled to Africa, India, Guatemala, Nicaragua, and Colombia to provide her service to people.
Explore more on eCelebrity Spy and get updates on Celebrity News, Wikis, Net Worth, and More.