Kathleen Rose Perkins - Episodes Star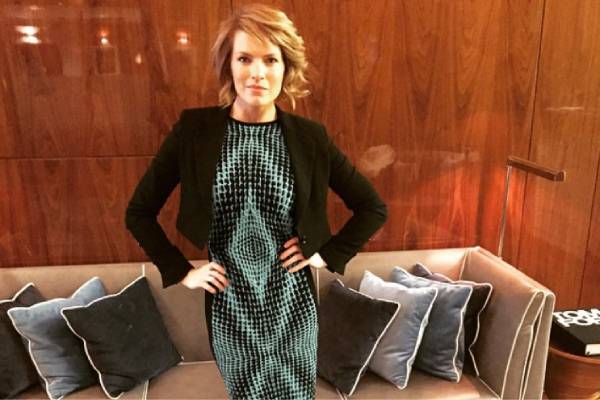 Quick Wikis
Fact
Value
Birth Name
Kathleen Rose Perkins
Birth Day
11/15/1974
Birth place
New Baltimore, Michigan, US
Zodiac Sign
Scorpio
Nationality
American
Profession
Actor
Parents
Leonard Perkins, Donna Perkins
Dating Partner
Christopher Moynihan
College/University
Western Michigan University
Eye color
Blue
Hair Color
Blond
The star of several movies and TV shows in the past two decades, Kathleen Rose Perkins is an actress who has made Hollywood her second home, and her skills as an actress are enough to give her a lavish look.
The gorgeous Kathleen is a wonderful actress with over 70 credits in movies and TV shows but there is still that fans want to know about her. And to tell them all of that, here is all there is to know about Kathleen.
Childhood And Early Life
Born on November 15th of 1974 to parents Leonard Perkins and Donna Perkins, Kathleen grew up in New Baltimore, Michigan, a small town that is approx. 40 miles north of Detroit. Growing up, Kathleen was someone that everyone around her came to love, and this love just managed to grow as she herself started to grow older. While growing up, she enjoyed putting up plays for the people in the neighborhood, but it wasn't until later that her love for theatre truly took shape.
When she joined the Anchor Bay High School, she found her passion for theatre as she got involved with the school's performing arts club. It was since then that Kathreen worked hard to make this passion a dream, and then into reality, which she has managed to do successfully.
Career And Kathleen Rose Perkins Net Worth
Shortly after graduating from Western Michigan University, Kathleen started working towards making her dream of acting a reality. And in 2001, she managed to bag her first role as an actress in one episode of the show, The Fighting Fitzgerald. Since then, Kathleen started getting more roles including in The Island, How I Met Your Mother, Episodes, and Living With Fran among many others. 
She then managed to bag her first recurring role in 2006, starting with Stacked, albeit for two episodes only but continued getting recurring roles in Help Me Help You, and Tell Me You Love Me. Since then Kathleen has been appearing in several movies and TV shows, the most recent one being I Am Not Okay With This. Taking into account all of the actings she has done in the past two decades, it becomes clear that her earnings must have been quite high and that she has a huge wealth. While many sites claim for Kathleen Rose Perkins' net worth to be at $1 million, it is believed that the amount is more than that with her average salary being a few hundred thousand now.
With this, it becomes apparent that Kathleen has at least managed to fulfill her childhood dream of becoming an actress and living a good life.
Who Is Kathleen Rose Perkins' Husband? Is She Married?
Seeing that Kathleen looks young, many would confuse her to be in her late 20s to early 30s, however, she is currently in her mid-40s, and with this fact, many would assume that Kathleen already has a husband. However, that does not seem to be the case. Kathleen is, however, in a relationship with her boyfriend of over 15 years, Christopher Moynihan.
The couple of Christopher Moynihan & Kathleen Rose Perkins love each other a lot, and reportedly when Kathleen was having surgery and had a high pulse, it went from 120 to 99 as soon as Christopher showed up. This just goes to show that the love that the couple shares are a very strong one that not many would have. Despite this, however, Kathleen has said that she does not plan or having any children nor does she plan on getting married. While there don't seem to have been any change in these plans, fans hope otherwise, as well as hope that news of Kathleen Rose Perkin's children and her wedding is released soon.
Lifestyle
At the moment, it seems that Kathleen has involved herself with cooking many new dishes and desserts that she often shares on her social media. Kathleen is a very outgoing person who often visits her family and friends and spends her days with them, and when she's not doing that, she is at home cooking and playing with her pet parrot named Loki.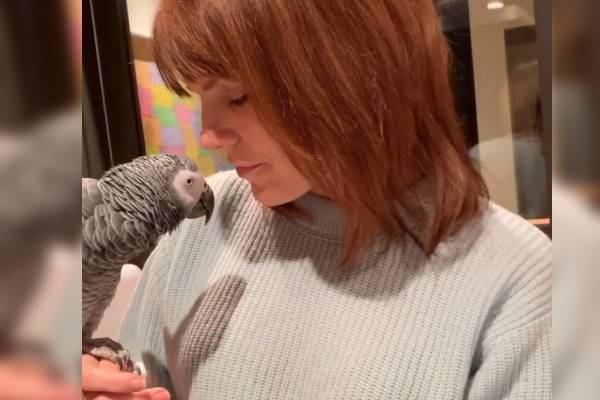 A quick scroll through Kathleen's Instagram shows that she enjoys visiting different places whenever she can and enjoys traveling as much as hanging out with her friends and family. While doing so, she does manage to take some beautiful shots that become memories and are shared in her social media and prefer to stay away from the paparazzi whenever she can. She is also not known to flaunt her wealth which shows that she has a beautiful heart and is thankful for everything that she has.
Facts And Trivia
She has a black belt in Taekwondo.
She is an aspiring writer.
She loves jigsaw puzzles.
Get More Updates In News, Entertainment, Net Worth, and Wikis In eCelebrity Spy.