Maxwell Jenkins - Lost In Space Star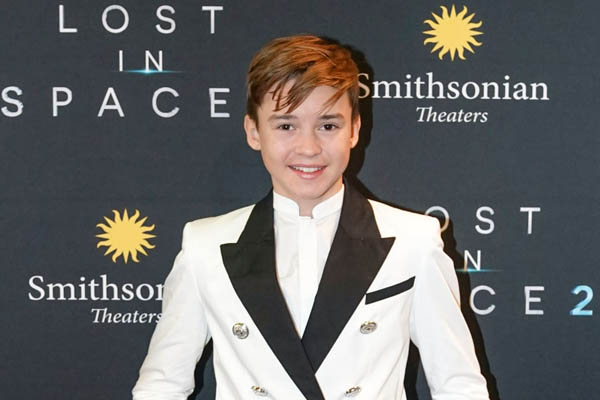 Quick Wikis
Fact
Value
Birth Name
Maxwell Jenkins
Birth Day
05/03/2005
Birth place
Chicago, IL, US
Zodiac Sign
Taurus
Nationality
American
Profession
Actor
Parents
Jeff Jenkins and Julie Greenberg
Sibling
Samantha Jenkins
Height
4 feet 11 inches
Eye color
Brown
Hair Color
Blonde
Growing up with fame can be a little difficult. But Maxwell Jenkins has been managing it quite well. Having grown up performing in front of people, acting seems to be a natural talent for him.
 Maxwell Jenkins is a rising actor who has achieved fame at a very young age. Just starting his career, he is sure to work in many renowned upcoming movies. Let's know more about the talented actor.
Career
Maxwell Jenkins made his camera debut at the age of 8 on ABC's "Betrayal" as a series regular. He has also worked in movies and series such as A Family Man, Popstar: Never Stop Never Stopping, and many more.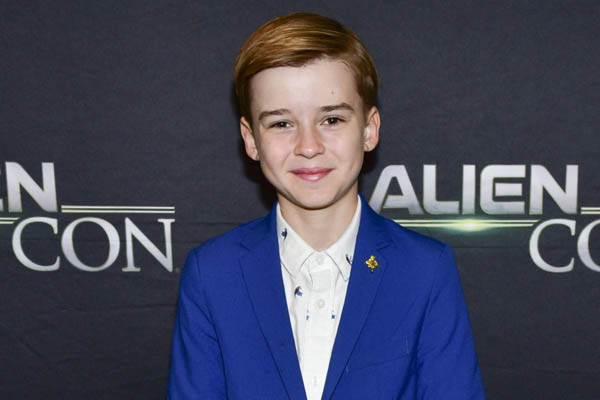 Having started a career when he was very young, Maxwell Jenkins has also been nominated for a Saturn Award and Young Artist Award for his amazing work. He will also be playing the role of Joseph Bell in the highly anticipated movie "Good Joe Bell." 
Net Worth and Sources of Income
The talented Maxwell Jenkins' net worth has not been revealed to the public yet. A rising actor, he is mostly known for playing the role of Will Robinson in Netflix's remake of the 1965 series "Lost in Space." And we can presume Jenkins' salary to be a commendable one as well.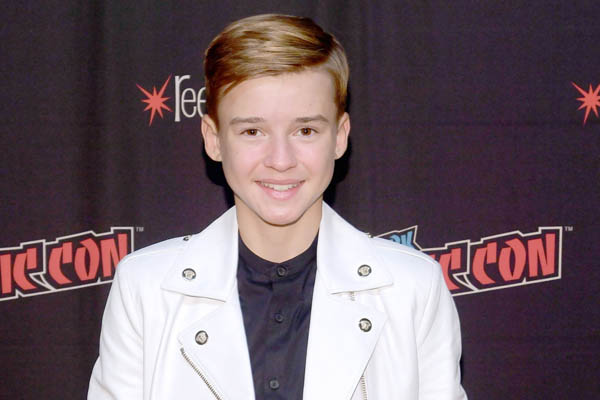 Throughout his acting career, he has worked with well-known actors and actresses such as Gerard Butler, Alison Brie, Jamie Clayton, and Doona Bae to name a few.
Maxwell Jenkins is also a member of the band Cowboy Jesus & The Sugar Bums, with whom he has performed at various shows. He is a mandolin player and singer of the band. Looking at his Instagram account (@maxwelljenkins8), it seems like Maxwell is living a comfortable lifestyle.
Maxwell Jenkins Has Various Interests
The multitalented Maxwell Jenkins is passionate about a lot of things. As mentioned above, Maxwell is a member of the band called "Cowboy Jesus & The Sugar Bums." The members include Caden Shapiro, Chase Wilkins, Sam Mortensen, and Maxwell himself. And as stated earlier, Maxwell is in charge of the vocals and plays the Mandolin in this band. They were also awarded the Chicago Music Award for Best Young Talent in 2015.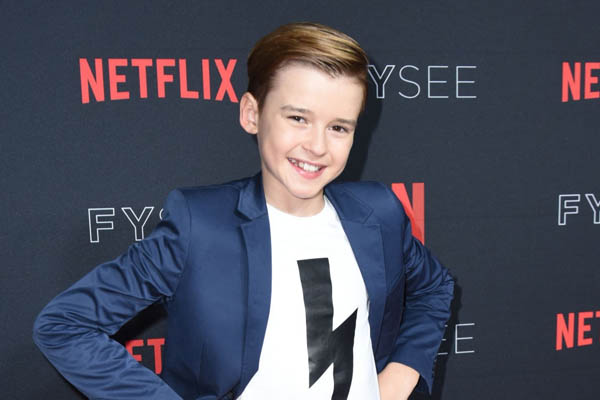 Maxwell Jenkins also likes to snowboard and is interested in playing soccer. He has mentioned that he wants to become either a writer or a Director of Photography. Whenever he travels, he posts pictures taken by him from his Fujifilm X-T20 on his Instagram account. 
Maxwell Jenkins' Family
The 4' 11" tall actor and singer Maxwell Jenkins was born on the 3rd of May, 2005 to parents Jeff Jenkins and Julie Greenberg. His father Jeff Jenkins is a former Ringing clown. At the age of three, Maxwell was used to performing acrobat and started out doing handstands on his father's hands. He has been a performer in his family's theatrical circus company which is called Midnight Circus.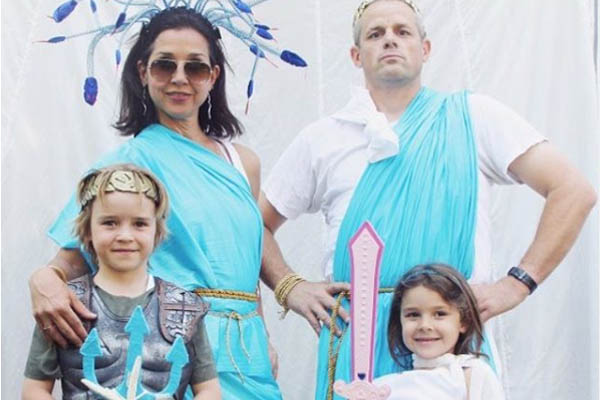 Maxwell Jenkins' sister Samantha Jenkins also performs at this circus. In an interview with "imagista", he has mentioned that he is very close to his family. Despite the success he has achieved in his acting career, each year, Maxwell alongside his family and their two Pit Bulls and any other acrobats perform at various parts of Chicago. This show also raises funds to rebuild local parks. They were also the first and only American troupe to be featured in the prestigious Montreal Circus Festival.
Having made a huge impact in the film industry while he was just 14 years old, Maxwell Jenkins' fans are sure to be expecting a lot from him and his works. 
Keep Up With eCelebritySpy, For More Updates On News, Net Worth, Wikis, and Articles.