Mick Schumacher Bio - Racer and Michael Schumacher's Son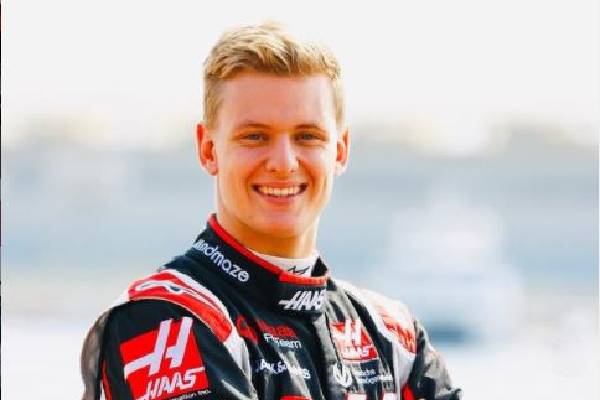 Quick Wikis
Fact
Value
Birth Name
Mick Schumacher
Birth Day
03/22/1999
Birth place
Vufflens-le-Château, Switzerland
Nationality
German
Profession
Racing Driver
Parents
Michael Schumacher and Corinna Schumacher
Sibling
Gina Marie Schumacher
Personal Website
www.mickschumacher.ms
Height
5'7"
Mick Schumacher is a growing prodigy in the formula one racing. He is mostly recognized for being racing legend Michael Schumacher's son so, Mick has quite a big legacy to follow. He is currently affiliated with Ferrari Racing Academy to sharpen his driving skills. With a career mapped out when he was just a child, Mick has already become a known name in the racing industry.
There are hundreds of people dying to know more about this prodigy. So if you are one of those fans out there, we have got you covered. Today we will cover Mick's growth over the years with this short bio.
Early Life
Mick Schumacher came to this world on 22 March 1999 in Vufflens-le-Château, Switzerland. He was born to father Michael Schumacher- the record-breaking seven times formula one world champion, and mother Corinna Schumacher- who was the European champion of western-style horse riding in 2010. 
On the mere age of 9, Michael Schumacher's son Mick had already made himself a prominent driver by driving karts. He then went on to establish himself more by coming 3rd in German Junior Kart Championship in 2013. Mick gradually increased his level by going formula 4 in 2014, formula 3 in 2016, and formula 2 in 2019. We can already see that Mick is on his way to establish himself a greater career in racing.
Mick Schumacher Net Worth And Career
As aforementioned, Mick started out as a Kart driver when he was just nine and gradually increased his levels. In 2014 Mick started out on formula four, where he competed in ADAC Germany, and in 2016 he was positioned 2nd in the overall standings, Mick then went on to formula 3 the next year and won the FIA European F3 Championship in 2018.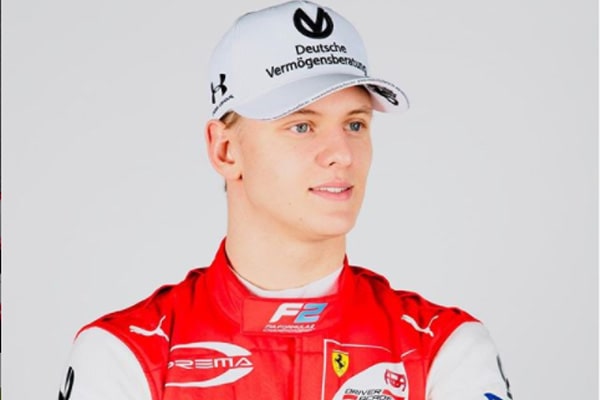 Mick then climbed up to formula 2 in 2019 at the age of just 20. He positioned 12th in 2019 FIA F2 Championship competing for Pema racing and is currently placed 7th with more races to go. Mick believes:
"Racing is what I dream of. Actually, racing is constantly on my mind. It's exhausting; it's difficult, it's challenging, it's complicated. It's simply awesome."
With formula one drivers earning millions of dollars each year, it is not surprising to assume that Mick has also made quite some bucks from formula 2. Going through his insta, we can see that Mick is also involved with brand endorsements for Underarmour. He also has his personal merchandise, which surely adds up to his net worth. It is available for purchase through his website. Some of the products with their pieces are below:
| | |
| --- | --- |
| Products | Price |
| Mick Schumacher Cap 2019 | $20.29 |
| Mick Schumacher Miniature Helmet 2019 | $142.62 |
| Mick Schumacher T-shirt Winner | $30.49 |
| Mick Schumacher Backpack Series 1 | $61.07 |
With that said, it is more than likely that Mick Schumacher's net worth consists of his earnings from competitive racing and his clothing. As for his father, Michael Schumacher's net worth is estimated to be around $600 million, making him one of the richest athletes in the world. 
Mick's Relationships, Family, Siblings, And Lifestyle
As it stands, for now, Mick Schumacher seems to be pretty secretive about his love life. Going through his Instagram account, there are rarely any pictures about his personal life. Most of his wall is full of the photos about his work and some brand endorsements. From what's given, we can assume that currently, this German heart-throb is still single, so girls out there worry not you still might have a chance. 
Mick is pretty active in Instagram and Twitter handle, where he mostly posts about his racing. Like father like son, Mick is also secretive about his personal life. Apart from racing, Mick is also interested in football and can be seen playing it every once in a while. He was featured for a charity game a while back.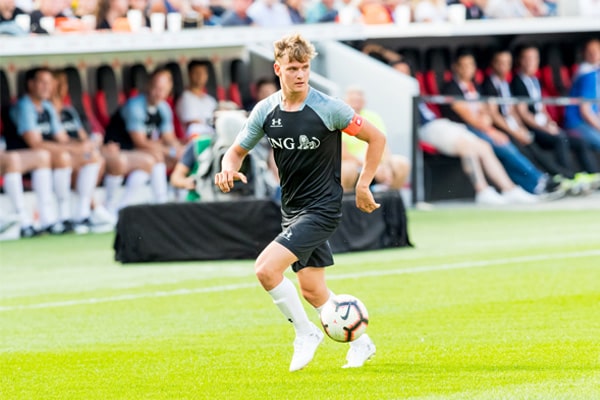 Mick has an elder sister Gina Marie Schumacher who picked up her mother's interest in horse riding. Mick currently lives in Gland, Switzerland, in the family mansion. Mick's uncle Ralf Schumacher was also a professional racer, and his cousin David Schumacher is also a racing driver. With this many racers in the family, it is pretty sure that racing has become a fundamental part of the Schumacher family's genes.
Facts And Trivia
Mick used to go by the name Mick Betsch-his mother's maiden name, to avid attention in his early career.
Mick was skiing with father Michael when the life-threatening skiing accident happened to Michael back in 2013.
He won the F2 sprint race in Hungary back in 2019.
Get More Updates In News, Entertainment, Net Worth, and Wikis In eCelebrity Spy.