Noelle Robinson Bio - Model and Reality TV Star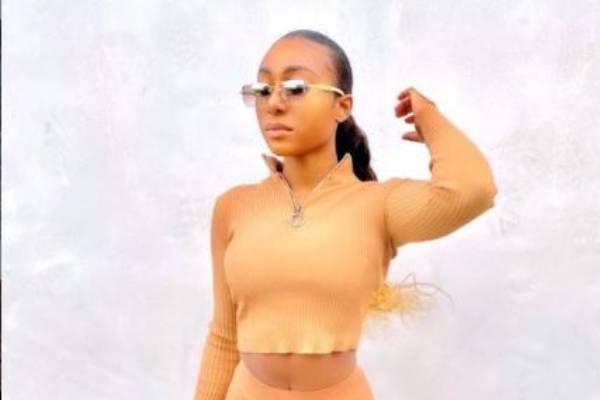 Quick Wikis
Fact
Value
Birth Name
Noelle Robinson
Birth Day
11/09/1999
Birth place
Houston, Texas, USA
Zodiac Sign
Scorpio
Nationality
American
Profession
Actress and Model
Parents
Cynthia Bailey and Leon Robinson
Dating Partner
Alexis Powell
Height
5 feet 3 inches
Eye color
Brown
Hair Color
Black
American actress, model, and television personality Cynthia Bailey has been part of the industry since the early 1980s. She is famous for starring in movies like For Love or Money, and Without You, I'm Nothing but is mostly known for the show The Real Housewives of Atlanta.
Due to Cynthia Bailey's involvement with the reality show Real Housewives of Atlanta, her daughter Noelle Robinson was introduced to the world. And now, viewers are eager to know more about the young star in the making.
Early Life, Education, And Family
Noelle Robinson, Leon Robinson's daughter with Cynthia Bailey, was born on November 9, 1999. She was born in Houston, Texas, but was raised in New York and later in Atlanta. Both her parents are famous, her father Leon is known for his successful career as an actor and singer. Her mother, Cynthia, is also an actress and former model.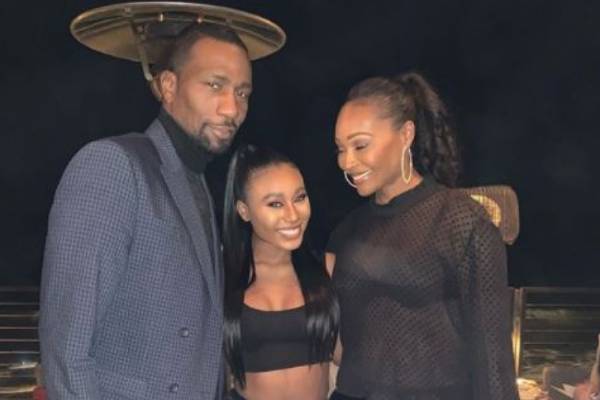 As the daughter of two popular celebrities, Noelle was introduced to the glitz and glamour since her early days. She was homeschooled in the last two years of high school. After graduating from high school, she attended the prestigious Howard University. However, she dropped out and moved to Los Angeles to pursue a career in the entertainment industry.
In one of her YouTube videos, Robinson revealed that she considers the end of the first semester in college was the worst part of her experience. She also felt that the location limited her career options as she wanted to follow in her parent's footsteps.
Noelle Robinson Net Worth And Career
After dropping out of Howard University, Cynthia Bailey's daughter started her career in modeling and acting. She has since established herself in the industry and has earned a significant amount from her burgeoning career. As a result, Noelle Robinson's net worth has seen a gradual growth over the years.
Income From Television And Modeling Career
Noelle Robinson's first television appearance came in 2010, in the reality show, The Real Housewives of Atlanta. Since her mother was a cast member of the show, Leon Robinson's daughter Noelle was part of an episode. She has since appeared in the show multiple times and must have earned a considerable sum from her appearances. She has also starred in other tv-shows, and her first movie project, The Millennial, is in post-production.
While her acting career is just starting, she has already found her place in the modeling industry. She is currently part of the modeling agency, Major Model Management, and has been part of various campaigns. She also posts pictures of her photoshoots on her social media and has garnered attention from thousands of people. With all of her modeling projects, Noelle Robinson's net worth has highly benefitted from her career.
Income From Endorsement Deal And YouTube
Since gaining a massive following on her social media pages, Noelle has been approached by numerous brands for endorsement and partnership deals. She has partnered with the company teamiblends and endorses their products on her Instagram.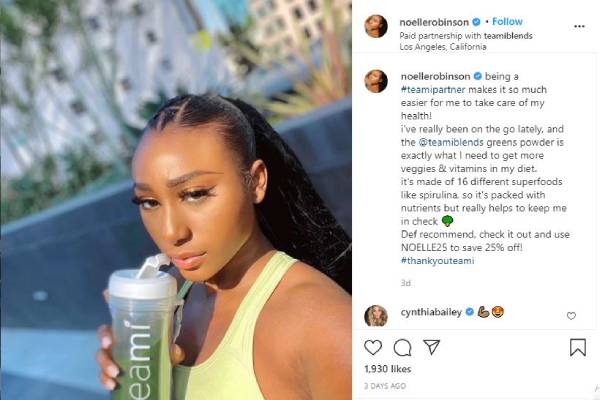 Robinson also has a YouTube channel where she has posted numerous videos since February 2020. She has around 36.8K subscribers and has garnered more than a million views collectively. While the exact earnings from the channel are unknown, there is no doubt that Noelle Robinson's net worth will be heavily impacted in the upcoming days.
Lifestyle And Assets
As the only daughter of the famous stars Leon Robinson and Cynthia Bailey, Noelle Robinson always lived a lavish lifestyle. She grew up in New York and Atlanta and currently lives in Los Angeles.
In a YouTube video from March 2020, Noelle revealed that she has diamond grillz on her lower teeth. This shows not only the aspiring model's love for shiny stuff but also her lavish lifestyle. Furthermore, her father, Leon Robinson's net worth is estimated at $1.5 million, and her mother, Cynthia Bailey's net worth is estimated at $2.5 million.
Coming Out And Relationship
Noelle Robinson shook the world by revealing that she is a member of the LGBT+ community during one of the episodes of Real Housewives of Atlanta season 12. She has refused to label herself but revealed that she is interested in both men and women and that college provided an opportunity to experience her sexuality.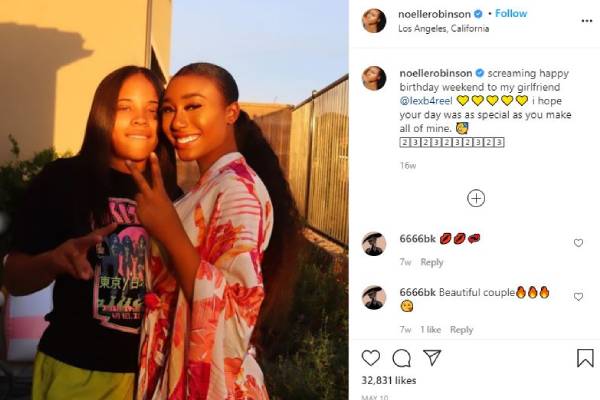 After the reveal, Robinson introduced her girlfriend, Alexis Powell, to the world. The pair reportedly met in college when Powell interviewed Noelle for a project she was working on. Noelle Robinson's girlfriend, Alexis, is a Youtuber and an aspiring filmmaker. The pair shared more about their relationships on their social media pages. 
However, in a recent YouTube video on her channel, Noelle Robinson revealed that she and Alexis Powell were no longer together. While she did not reveal the details of their break-up, she confirmed that the former couple had split a few months before. So Noelle is currently single and enjoying her life spending her time with her friends.
Trivia and Facts
Noelle Robinson shares a close relationship with her former stepdad, Peter Thomas, and her mother's fiance Mike Hill.
She lived with her future stepdad, Mike, and his two daughters after moving to Los Angeles.
She has around 397K followers on her Instagram.
Explore more on eCelebrity Spy and get updates on Celebrity News, Wikis, Net Worth, and More.