Presley Gerber - Model and Cindy Crawford's Son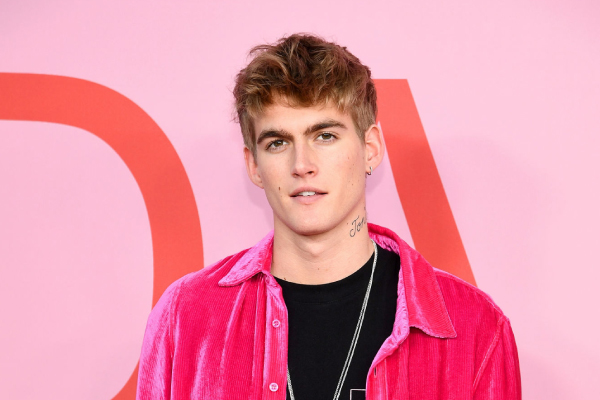 Quick Wikis
Fact
Value
Birth Name
Presley Walker Gerber
Birth Day
07/02/1999
Zodiac Sign
Cancer
Nationality
American
Profession
Model
Parents
Cindy Crawford and Rande Gerber
Sibling
Kaia Jordan Gerber
College/University
Malibu High School
Height
6 feet
Eye color
Hazel
Hair Color
Blonde
Being born in a family of famous people is a very difficult thing in any day and age. Many of the offsprings of well-known celebrities have either followed their parent's footsteps or have completely stayed away from the glamour world. But whatever they go on to achieve are mostly shadowed by their parent's achievement, and only a few are able to get away from the family name entirely.
One example of children following the footsteps of their parents is Presley Gerber. The son of the former supermodel Cindy Crawford and her husband Rande Gerber have followed into their footsteps and have started creating big noises in the modeling industry.
Family Life
Presley Gerber was born on July 2nd, 1999, in Los Angeles, California, to mother Cindy Crawford and father, Rande Gerber. He is the oldest among the couple's children and has a younger sister, Kaia Gerber. Presley and his sister Kaia were brought up in Malibu and now resides in Los Angeles.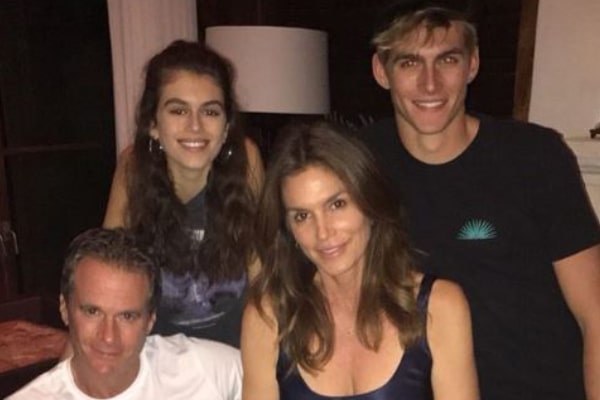 As the children of a famous supermodel, Presley was subjected to media attention early in his life. However, he has admitted that he didn't realize his mother was famous until he was about ten years old. He said that Cindy was like any other mother who would take him to school and read bedtimes stories and that he didn't understand what fame was until he was older. 
The Gerber family seems to be a very close-knit family, and Presley has mentioned on several occasions that family means everything to him. His devotion to his family can be seen in various forms of tattoos on his body that are dedicated to his family. And while his parents are inspiring people, the talented model has said that his younger sister is the one who he looks up to the most. 
Presley Gerber Net Worth And Earnings
Following in their parent's footsteps, Presley and his sister both have walked a few runways and modeled for various fashion brands. While his sister started at an early age of ten, Gerber himself was a little late to the party. He only started modeling while he was in high school.
The model's debut runway show was Moschino's Cruise 2017 show in Los Angeles when he was 16-years-old. Since then, he has walked down the runway for many high-end fashion brands. He opened the Dolce & Gabbana show in Milan in 2016 and has been on the cover page of famous fashion magazines. He has also appeared in various fashion campaigns with his sister and collaborated with the clothing line Superdry. All these fashion projects must have helped to increase Presley Gerber's earnings significantly.
In 2017, Presley won the Emerging Model Award in the Fashion Los Angeles Awards, which is not surprising seeing his talent in both runways and also in his various modeling projects.
While he has tasted tremendous success in the early stages of his modeling career, Gerber says that he only does it to have fun and travel around the world. In an interview with Vogue, he revealed that he wants to follow in his father's footsteps and own his own bar/club.
Therefore, it won't be a surprise if one day he decides to leave his modeling career behind and start his own business. But surely Presley Gerber's net worth will continue to rise whichever career he chooses to pursue. As for his parents, Cindy Crawford has an estimated net worth of $100 million and Rande Gerber's net worth is estimated to be $300 million. Also, Presley's sister Kaia Gerber has an estimated net worth of $4 million.
Love Life And Relationships
Even at his age, Presley has managed to capture the hearts of various girls. While he was in high school, he was dating Lily Moulton, and they were seen together multiple times. However, the relationship didn't last long. The talented model was then in a relationship with girlfriend Charlotte Dalessio for more than a year. While their relationship didn't last long, they are still friends with each other.
Currently, Cindy Crawford's son is rumored to be dating model Sydney Brooke. The two were photographed together outside the restaurant owned by Gerber's father. However, Presley took to Instagram and posted the duo's photo alongside with caption, "We work together... literally." While the pair have not confirmed their relationship, they do look good together.
Body Covered In Tattoos
Along with his resemblance to his mother, Presley is also known for his large collection of tattoos. His body bears tattoos ranging from his dedications to his family to other miscellaneous designs. He has a compass tattoo on his arms with the initials of his family members on four directions, a "Family First" one, and also his birth date.
Kaia Gerber Net Worth - Income And Earnings From Her Career As A Model
Apart from this, he also has other tattoos like a pair of cat eyes, rose, diamond, a miniature skull, smiley, grim reaper, a gun, among many others. Just recently, he debuted a face tattoo that garnered generous attention. He has the word misunderstood inked in bold letters just under his left eyes. 
Troubled Years
In 2019, Presley was arrested after he was found driving under the influence after being pulled over for speeding. He was then charged with DUI by the Los Angeles District Attorney's office. This led to him being sentenced to three years probation and to complete two days of community service.
Not only this, but he was also accused of transphobia by the internet users after he related him getting face tattoo to people changing their genders in his Instagram story. He had posted this response after getting backlash for his "Misunderstood" face tattoo.
Trivia
Cindy Crawford gave birth to her son, Presley Gerber, at their Los Angeles home.
He was gifted an Omega watch by his mother for graduating from his high school with honors in 2017.
There were rumors that his father Rande did not want him to model.
He loves to surf and is also interested in photography.
Presley's eye color is hazel, unlike his famous mother and sister, who have brown colored eyes.
Explore more on eCelebrity Spy and get updates on Celebrity News, Wikis, Net Worth, and More.