Rapper Mulatto Bio - Rapper And Musician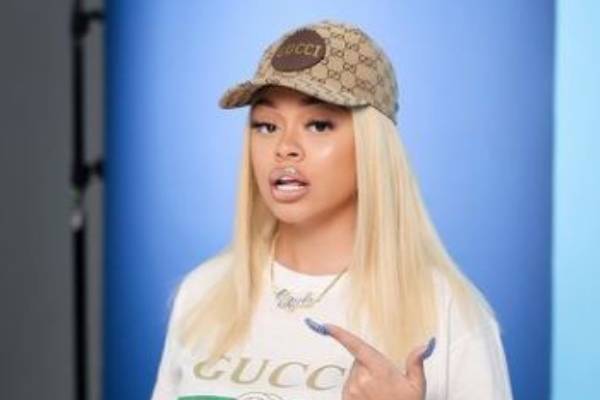 Quick Wikis
Fact
Value
Birth Name
Alyssa Michelle Stephens
Birth Day
12/22/1998
Birth place
Columbus, Ohio, US
Zodiac Sign
Capricorn
Nationality
American
Profession
Rapper
Parents
Shayne Stephens, Misti Pitts
Sibling
Brooklyn Stephens, Kay Stephens
College/University
Lovejoy High School
Height
5'6"
Eye color
Brown
Hair Color
Dark Brown
Mulatto is well-known as the rapper who won the first season of the reality series 'The Rap Game.' Ever since then, Mulatto has released several songs that became huge hits, and with them came a horde of fans. Of course, these fans wanted to know more about the rapper who wrote their favorite song, and so questions about the rapper started increasing.
Most of these questions have been answered throughout the years, and if you have any questions that have yet to be answered, make sure to read till the end.
Mulatto's Childhood And Early Life
Rapper Mulatto was born in Columbus, Ohio, on December 22nd, 1998, as Alyssa Michelle Stephens to parents Shayne Stephens and Misti Pitts. She grew up with two siblings named Brooklyn Stephens, and Kay Stephens. At the age of two, the family moved to the south side of Atlanta, Georgia, where Mulatto spent her childhood and attended the Lovejoy High School. She first started rapping at the young age of 10 and would perform at local events and programs. It was from here that she first developed a local following.
Born to a black father and white mother, she identified herself as a biracial, thus taking up the stage name Miss Mulatto. This was also the name under which she decided to take part in the reality show The Rap Game.
What Is Mulatto's Net Worth? Learn About Her Career
At the age of 16, Mulatto took part in the first season of The Rap Game, which was produced by Queen Latifah and Jermaine Dupri. In the span of eight weeks, Miss Mulatto worked tirelessly, ultimately winning the show. This was the start of Miss Mulatto's career breakthrough. Upon winning the contest, she was offered a recording contract by Dupri with So So Def Records. However, she decided to deny the offer, claiming that the offered money wasn't enough, and thus Mulatto decided to become an independent artist.
Mulatto had already won a ton of money from the show, and deciding to go independent, she decided to open up a clothing store named Pittstop Clothing. She had also started investing a lot of money in different places, and even though she had become an entrepreneur, she was still a singer, and thus worked with her music. Her first single was released in February 2016 titled 'No More Talking.' Throughout the years, Miss Mulatto continued to release singles and did collabs with other artists. Then in 2018, she changed her stage name from Miss Mulatto to Mulatto, becoming the star that she is now.
Furthermore, revenues from streaming sites also help in increasing Mulatto's net worth. According to Social Blade, her YouTube channel generates an estimated yearly earning of $10.9K - $174.4K. Plus looking at her Instagram, one can see how much of a comfortable * lavish life the rapper is enjoying.
During her career, as mentioned prior, she has managed to earn a lot of money, and with investments, and success, she has managed to make a ton more. While some sites claim for Mulatto's net worth to be close to $500K, there are also some who claim for it to be over $1 million. A proper estimate, however, is yet to be released, but looking at all of her success, and investment ideas, the latter seems to be possible, maybe even more.
Mulatto's Arrest
Back in April of 2019, Mulatto was arrested for alleged theft, upon which she received heavy criticism from several people and artists when she was not able to defend herself. At the time, Mulatto's bond was set at $5,000 for pre-trial release. Several others who knew Mulatto and had been with her at the time said that it was all just a misunderstanding, and the one at fault was the Police Department.
After everything was sorted and done, her anger manifested into a song titled "F**k Rice Street," which expressed her innocence and her anger towards the police.
Mulatto's Relationship Status
While at the moment Mulatto seems to be single, there was a time when she was in a relationship with her then-boyfriend Bandit Gang Marco for two years. The ex-couple met each other and had been friends for a long time before deciding to get in a relationship. This was also just before the release of her album which included a song with her boyfriend, and she had conflicting ideas whether to keep the song or remove it prior to its release, but ultimately decided to keep it.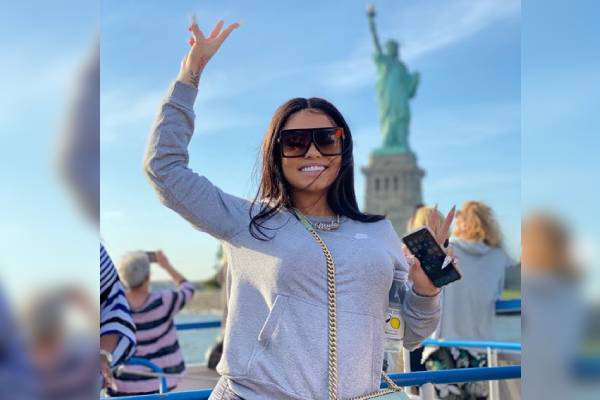 Shortly after her breakup, Mulatto's boyfriend was rumored to be Quando Rondo after she had shared a picture together but explained that they were just friends, and hadn't even shared numbers yet. Mulatto's breakup with Bandit Gang Marco ended in good terms as they are still friends as of now, and while she has decided to focus more on her career right now, if she ever decided to get back into dating, she has said that it would be someone from the music industry who she could relate to.
Who exactly that person might be, however, is something that fans will need to wait to learn about.
Facts And Trivia
She has over 4 million followers on Instagram.
She is very health conscious.
Get More Updates In News, Entertainment, Net Worth, and Wikis In eCelebrity Spy.