Shane Burcaw - Author and YouTuber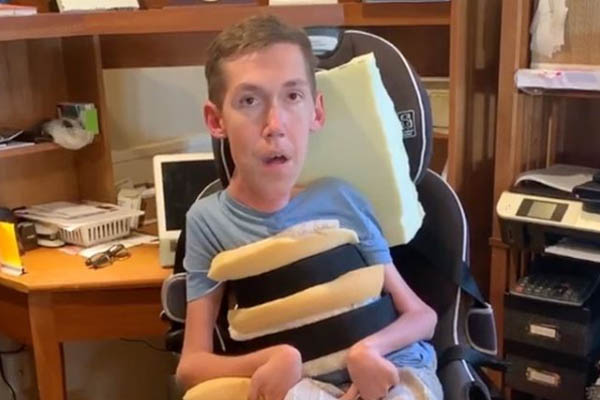 Quick Wikis
Fact
Value
Birth Name
Shane Burcaw
Birth Day
05/28/1992
Birth place
Bethlehem, PA
Zodiac Sign
Gemini
Nationality
American
Profession
Author and YouTuber
Dating Partner
Hannah Aylward
Sibling
Andrew Burcaw
College/University
Moravian College
Eye color
Brown
Hair Color
Brown
Regardless of all the hardships he has faced after being diagnosed with spinal muscular atrophy, Shane Burcaw has managed to make quite a name for himself. He has become an accomplished YouTuber as well as a writer.
Many people think that he hasn't lived a conventional life but Shane Burcaw has been an inspiration to many people, especially as he has a big fan following.
Net Worth and Sources of Income
Shane Burcaw's net worth has been amassed through his prolific career as a YouTuber. He and his fiance Hannah Aylward own a YouTube channel named Squirmy and Grubs which has a total of 540K subscribers as of now. They mainly post content about their lives on this channel. 
According to SocialBlade, Shane Burcaw earns an estimated monthly income of $1k - $16.5K and a yearly income ranging between $12.3K to $197.5K from his YouTube channel. He has also published several books. Shane has also appeared in the documentaries My Last Days and My Last  Days: Meet Shane Burcaw. From all of his works, Shane must have earned a large sum of money. He has also traveled to various places and posted its vlogs on his YouTube channel. Looking at his Instagram account (@shanebuecaw), we can say that the talented Shane is living a comfortable life.
Shane Burcaw Is A Published Author 
Alongside being a content creator on YouTube, Shane Burcaw is also an author. He has written several books which can be purchased on various platforms including Amazon. Shane Burcaw's books with their respective prices are given below:
| | |
| --- | --- |
| Books | Prices |
| Laughing at My Nightmare | $12.33 |
| Strangers Assume My Girlfriend Is My Nurse | $11.99 |
| Not So Different: What You Really Want to Ask About Having a Disability | $10.99 |
These books, which usually have a humorous tone, often talk about his life. They have been very popular among his fans and must have only added to his net worth.  
Shane Is The Founder of A Charitable Organization
Living with a disease that affects him physically, Shane Burcaw surely knows what hardships people like him have to face on a daily basis. Shane is also the founder of Laughing At My Nightmare, Inc alongside his cousin Sarah Yunusov.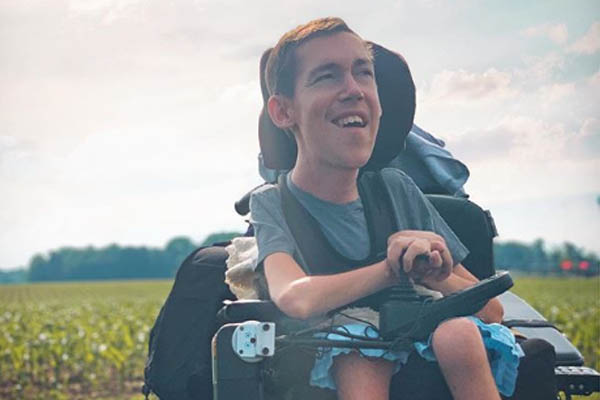 Laughing At My Nightmare, Inc. is a charity organization that provides vital equipment to the people who are living with muscular dystrophy. This organization also gives free disability awareness lessons at school. Through this organization, Shane has helped numerous people like himself. 
Shane Burcaw Is Getting Married
As mentioned above, Shane Burcaw's girlfriend turned fiance Hannah Aylward is also a content creator on the channel Squirmy and Grubs. They frequently post content related to their relationship on their YouTube channel. The adorable pair first met in 2015 when Hannah approached him online and they have been in a steady relationship so far.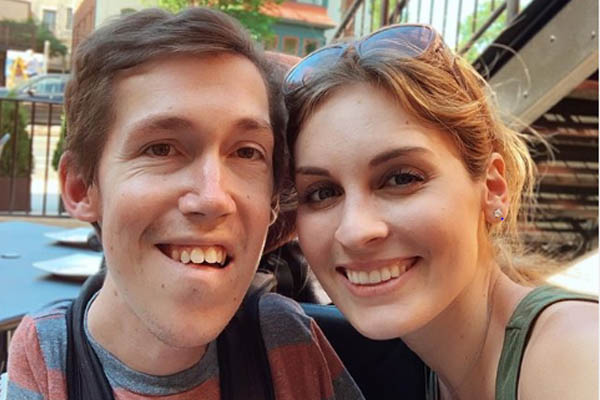 Shane and his fiance share their life with their followers through their social media. They also announced and are documenting their wedding on their YouTube channel. The soon-to-be-married couple loves each other a lot and is very supportive of one another. The lovely couple is living a happy and love-filled life. 
Shane Burcaw's Family and Personal Life
As mentioned previously, Shane Burcaw has been diagnosed with spinal muscular atrophy and has been using a wheelchair since the age of two. However, he has not let his disability hold him back. Shane grew up in Bethlehem and graduated from Moravian College with a degree in English. Although Shane's parents had been disheartened in hearing that their son would never be able to walk, they have supported him in every way. Shane Burcaw also has a younger brother named Andrew Burcaw.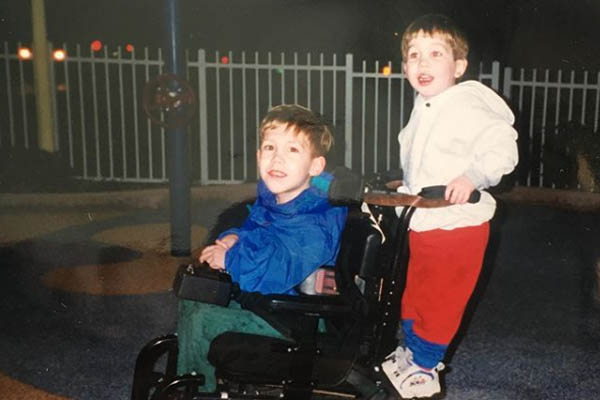 As he has always lived with his brother, Shane, his brother and his friends once went on a road trip together as Andrew was going to college. The two brothers have a very strong bond. 
Shane Burcaw will certainly be uploading more content on his social media. With a great heart and a huge fan following, Shane will surely gain more success in the upcoming days.
Keep Up With eCelebritySpy, For More Updates On News, Net Worth, Wikis, and Articles.