Stepin Fetchit Biography - Late American Actor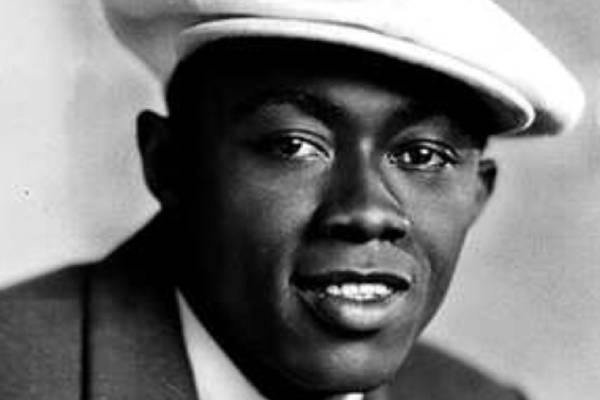 Quick Wikis
Fact
Value
Birth Name
Lincoln Theodore Monroe Andrew Perry
Birth Day
05/30/1902
Birth place
Key West, Florida, USA
Zodiac Sign
Gemini
Nationality
American
Profession
Actor
Parents
Joseph Perry, Dora Monroe
Husband/Wife
Dorothy Stevenson, Winifred Johnson, Bernice Sims
Sibling
Two Siblings
Net Worth
$10 Million
Died On
11/19/1985
Children
Jemajo Perry, Donald Lambright
Weight
5 ft. 10 inches
Lincoln Theodore Monroe Andrew Perry, better known by his stage name, Stepin Fetchit, is one of the most controversial movie actors in American history. He is considered the first black actor to have a successful film career.
The actor is also Hollywood's first black actor to have earned millions by playing stereotypical racist roles. Some of his movies include The Ghost Talks, Big Timers, Hearts in Dixie, and 36 Hours to Kill.
The actor made a great fortune from his career, and his net worth was estimated at $10 million at the time of his death. Well, let's not waste any second and get straight into Stepin Fetchit's short biography.
Early Life And Family
Born on May 30, 1902, in Key West, Florida, Perry was Josephy Perry's second child with Dora Monroe. Stepin's father was a cigar maker from Jamaica, and his mother was a seamstress from Nassau, Bahamas.
Both of Stepin' Fetchit's parents came to the States in the 1890s, where they married each other. The family moved north to Tampa, Florida, in 1910. Some sources claimed that a quack dentist adopted him as his mother wanted him to be a dentist.
Stepin Fetchit used to blacken boots before running away at the age of twelve to join a carnival. He also made money as a singer and tap dancer for a few years.
Stepin Fetchit Net Worth And Career
Since Stepin Fetchit was the first black actor to earn millions of dollars from his acting career, his net worth looked hefty. According to Celebrity Net Worth, Stepin Fetchit's net worth was approximated at $10 million. He made such an astounding fortune from his career only.
Vaudeville Career
Perry became a comic character actor in his teens. He became a vaudeville artist and the manager of a traveling carnival show by the age of twenty.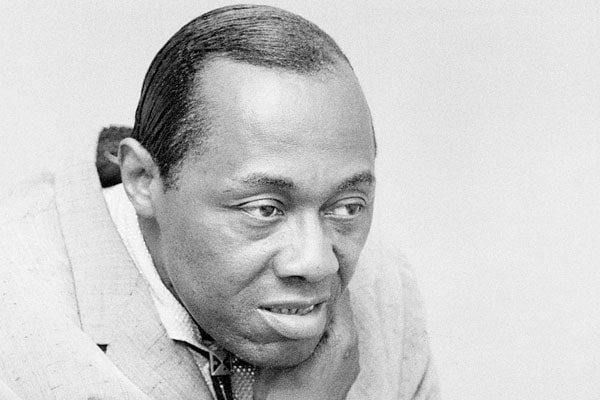 Stepin Fetchit won money betting on a racehorse named 'Step and Fetch It.' He and his vaudeville act partner adopted the names 'Step' and 'Fetchit' for their actions. After Perry became a solo act, he combined two names and became his professional and stage name later.
Film Career
Stepin Fetchit was known as 'The Laziest Man in the World.' He played comic relief roles in several films, all based on his character. He signed a five-year studio contract after his performance in the film, In Old Kentucky.
He also starred in one of the first studio productions that boasted a predominantly black cast, Hearts in Dixie. As he was good friends with fellow comic actor Will Rogers, they appeared together in films such as David Harum, Judge Priest, The County Chairman, and Steamboat 'Round the Bend.
With great success in the film career, Stepin Fetchit became the first black actor to become a millionaire in the mid-1930s. He probably made a staggering fortune from the movies and seemed to have a huge salary at that time.
Unfortunately, he had temporarily stopped appearing in films in 1940. It was because he was frustrated by his unsuccessful attempt to get equal pay and billing with his white co-stars. The actor mishandled his fortune through lavish overspending and was bankrupt by 1947.
However, Perry appeared in cameos in Cutter, Amazing Grace, and Won Ton Ton, the Dog Who Saved Hollywood. He did it again and accumulated a total net worth of $10 million at last.
Personal Life, Marriage, And Children
Peeking at the actor's personal life, he had married three different women, but none of his marriage lasted forever. Stepin Fetchit married his first wife, Dorothy Stevenson when she was just 17 in 1929. The two became parents to their son, Jemajo Perry, on Sep 12, 1930.
In 1931, Dorothy filed for divorce against him. She stated that he had broken her nose, jaw, and arm with his fists and broomstick. Then, the two divorced each other after a few weeks. Sadly, Dorothy passed away in Sep 1934.
His second wife was Winifred Johnson, married in 1937. Winifred gave birth to her son Donald Martin Perry on May 21, 1938. The relationship came to an end after Donald's birth. Perry had knocked her down the stairs and broke her nose. 
Stepin Fetchit was arrested in 1941 after she filed a suit for child support. The court ruled in her favor, and Perry had to pay $12 a week in child support. Later on, Donald took his step-father's surname and became Donald Lambright.
Perry's third marriage with Bernice Sims on Oct 15, 1951, was also not a successful relationship. Although they had separated in the mid-1950s, they were married for the rest of their lives. Bernice left the world on Jan 9, 1985.
Death
In 1976, Stepin Fetchit suffered from a stroke, which ended his acting career. Then, he moved into the Motion Picture & Television Country House and Hospital.
After months of Bernice's death, Stepin Fetchit also died on Nov 19, 1985, from pneumonia and heart failure. He was buried with a Catholic funeral mass at Calvary Cemetary in East Los Angeles.
Famous Quotes
According to IMDb, Perry quoted, "Like [Charles Chaplin], I played the part of a simple, sincere, honest and lovable character who won sympathy from an audience by being tolerant of those who hurt him, so that he could be good to those he loved.
Trivia
Stepin Fetchit was friends with the late heavyweight boxing champion Muhammad Ali in the 1960s.
He has a star on the Hollywood Walk of Fame.
Perry was awarded a Special NAACP Image Award. Two years later, he was also inducted into the Black Filmmakers Hall of Fame.
His nickname was Gayboi.
Get More Updates In News, Entertainment, Net Worth, and Wikis In eCelebrity Spy.