Sunrise Coigney Bio - Mark Ruffalo's Wife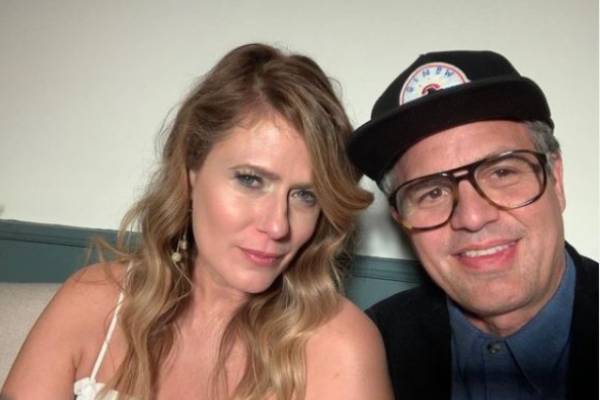 Quick Wikis
Fact
Value
Birth Name
Christina Sunrise Coigney
Birth Day
09/17/1972
Birth place
San Francisco, California
Zodiac Sign
Virgo
Nationality
American
Parents
Joel Coigney, Stephanie Coigney
Husband/Wife
Mark Ruffalo
Children
Keen Ruffalo, Bella Noche Ruffalo, Odette Ruffalo
Personal Website
https://sunnyspop.com/
Height
5'7"
Eye color
Green
Hair Color
Blond
Who doesn't know Mark Ruffalo? The man, the myth, the Hulk. But despite his popularity, there are some sides of him that a lot of his fans don't know about, including his wife, Sunrise Coigney. Although she has appeared in a few shows, that was way back in the early 2000s, and she has not gathered a lot of fame. As such, this woman is shrouded in mystery.
Let us try to uncover as many as we can and help you learn more about Mark Ruffalo's wife, Sunrise Coigney.
Who Is Mark Ruffalo's Wife?
Mark Ruffalo's wife, Sunrise, was born as Christina Sunrise Coigney on the 17th of September, 1972, in San Francisco, California, to father Joel Coigney and mother, Stephanie Coigney/Stephanie Christine Ray. Sunrise's childhood is something that, other than her close friends and family, is not known by a whole lot of others as it is one of those tight-lipped secrets. But she did gain fame after she got together with her husband, Mark Ruffalo.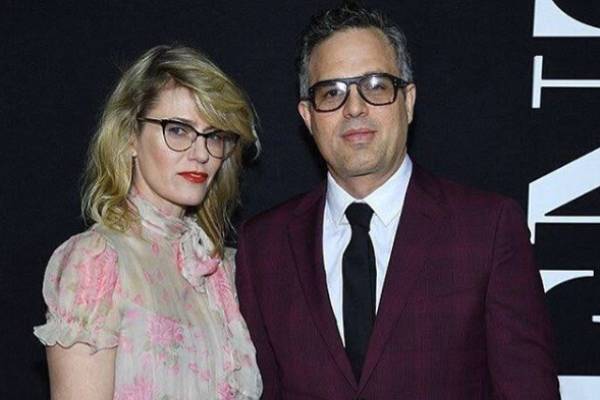 For a few years in the early 2000s, she joined Hollywood as an actress but quit shortly. Since then, Coigney has been living a wonderful life with her family, making occasional appearances with her husband, and managing her business as an entrepreneur.
What is Sunrise Coigney's Net Worth? What Does She Do?
As stated prior, Sunrise Coigney, aka Sunrise Ruffalo, is currently an entrepreneur who currently runs two businesses, a boutique and an antique shop. The antique named Sunny's Pop features a lot of antiques from 19th century east lake to the mid-century modern wares, as well as quite a few handcrafted ones. She also had a boutique called Roseark, which features all kinds of jewelry, from earrings to bracelets, and is quite popular. This boutique store, however, was once a jewelry store named Kaviar and Kind and has grown from there.
Other than this, Sunrise Coigney also used to have a career in Hollywood, albeit it lasted for a short time. After marrying Mark Ruffalo in 2000, Sunrise got a chance to make an appearance in a TV show titled 100 Centre Street, and of course, she took it. She then appeared in two films and even made short appearances on the show Line Of Fire. With such a career, of course, it also means that she has managed to make quite a bit of money of her own. While that is true, an exact estimate of Sunrise Coigney's net worth and fortune has yet to be released, but it is believed that it is not going to be a short amount.
On the other hand, Sunrise Coigney's husband, Mark Ruffalo's net worth has been estimated at a grand of $35 million.
A Fantastic Family Of Five
Back on June 11th of 2000, Sunrise Coigney tied the knot with actor Mark Ruffalo, who she had rejected once before. The couple had been dating for quite a while, and although it was a big decision, it was no mistake. Close to a year after their marriage, on June 19th, 2001, the couple became parents to their first child, a son, and named him Keen Ruffalo. Then on April 13th of 2005, the couple's second child, a daughter named Bella-Noche Ruffalo, was born. The family also gave birth to daughter Odette Ruffalo on October 20th of 2007.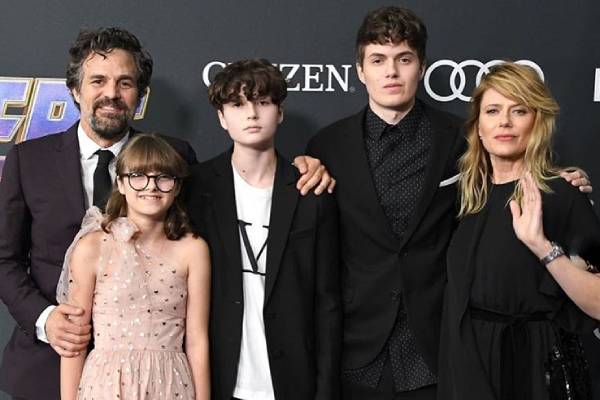 The family of five now lives a wonderful life together, traveling, and often sharing pictures of each other on their Instagram accounts. Just looking at the pictures Mark Ruffalo shares on his Instagram makes it clear that the family has a very close and tight bond that will never sever, and the love of this family will continue to grow strong each day.
Facts And Trivia
She has over 23.3K followers on Instagram.
She enjoys traveling.
Get More Updates In News, Entertainment, Net Worth, and Wikis In eCelebrity Spy.