Tal Wilkenfeld - Bassist and Musician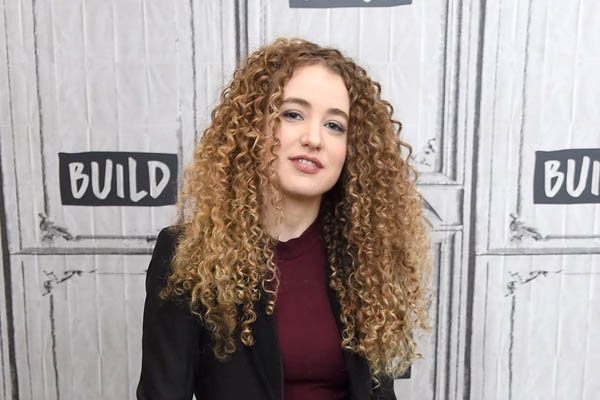 Quick Wikis
Fact
Value
Birth Name
Tal Wilkenfeld
Birth Day
12/02/1986
Birth place
Sydney, Australia
Zodiac Sign
Sagittarius
Nationality
Australian
Profession
Musician
College/University
Los Angeles Music Academy College
Personal Website
talwilkenfeld.com
Eye color
Green
Hair Color
Dark Blonde
Collaborating with big named such as the now-late Prince is no small feat in the music industry. And the talented Tal Wilkenfeld is a musician who has made herself a recognized person through her talent.
Being passionate about music from an early age, Tal Wilkenfeld has pursued her passion and has established herself in the music industry. 
Early Life and Career
Tal Wilkenfeld was born in Sydney, Australia but moved to the US when she was still a teenager. She first played the guitar when she was 14 and was also writing songs. From then, she knew what she wanted to do for the rest of her life and has been dedicated to her career so far. Tal's parents were also supportive of her pursuing music, although a little apprehension was present following the choice of her career. Although she had stopped writing songs for an extended period of time, she later started again and has been very expressive through her songwriting.
After realizing her passion, Tal Wilkenfeld dedicated herself to improvement and has now become very successful in her work. She started out her career by playing music in clubs. Now, she has played alongside the legendary Ameican musician Prince. As a teenager itself, Tal Wilkenfeld was playing music with the likes of Jeff Beck himself. She has played alongside veteran artists such as Jimmy Page, Herbie Hancock, and Eric Clapton as well. When it comes to music, Tal Wilkenfeld definitely has a very impressive resume. 
Net Worth and Earnings
The talented Tal Wilkenfeld's net worth comes from her career as a musician and a singer/songwriter. She plays as a bassist and her debut album was the instrumental "Transformation". In March 2019, she released her debut vocal album titled "Love Remains". The audio CD price for Transformation is $16.12, whereas the audio CD price for Love Remains is $18.94.
Being quite renowned in the musical field, Tal Wilkenfeild has given interviews with magazines such as Rolling Stones, Forbes, and many more. She uses equipment from brands such as Sadowsky, Sennheiser, D'Addario, Roland, KALA, and many others. As a musician who has toured with world-renowned artists and made music that has been selling all over the world, Tal must have earned a hefty sum of money through her works. Looking at her Instagram account, we can say that Tal Wilkenfeld is living a comfortable lifestyle. 
Tal Wilkenfeld Has Toured A Lot Of Places
Throughout her career, Tal Wilkenfeld has toured alongside many known bands and artists. She has toured nationally as well as internationally and is loved by many throughout the world. Furthermore, the talented Tal has also toured with Jeff Beck's band many times.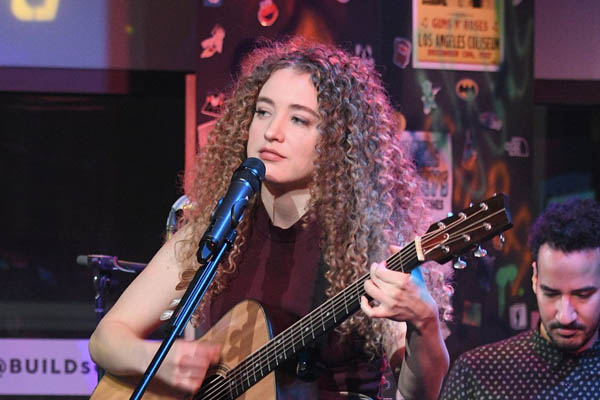 Tal Wilkenfeld has toured many countries including Australia, Canada, Germany, and many more. She has also toured many cities throughout the US. Tickets for her shows can be booked through her official website.
Tal Wilkenfeld's Merchandise 
As any well-known musician, Tal Wilkenfeld also has her line of merchandise. Below are some of the merch with their respective prices:
| | |
| --- | --- |
| Merchandise | Price |
| Tal Wilkenfeld- Autographed Killing Me Handwritten Lyric Sheet | $120.00 |
| Tal Wilkenfeld - Love Remains Tee | $30.00 |
| Tal Wilkenfeld - 11X17 Poster | $12.00 |
| Tal Wilkenfeld - Metal Water Bottle | $40.00 |
| Tal Wilkenfeld - 2016 Tour Print | $20.00 |
Through her merchandise also, Tal Wilkenfeld must have amassed a considerable amount of money. And looking at the different income and earning sources, Tai Wilkenfeld's net wort must be a commendable one. 
Tal Wilkenfeld's Family
The talented bassist, Tal Wilkenfeld was born on the 2nd of December 1986. She has talked about her parents in several interviews. As mentioned previously, she has said that they were very supportive of her pursuing music although they were not that involved in music themselves.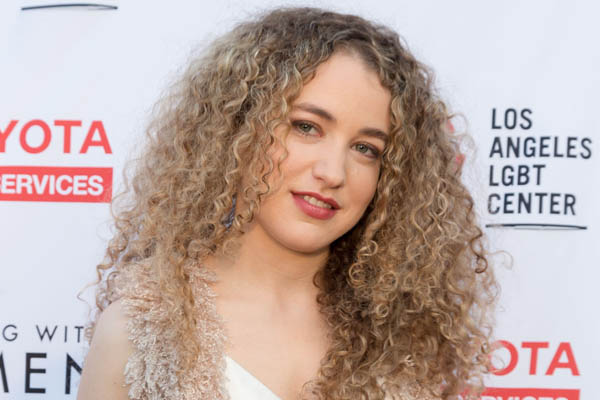 In an interview with On Tap Magazine, she has said that her mother has a very musical ear and is also a great visual artist. She has also mentioned that her father has amazing taste in music. 
Tal Wilkenfeld's fans must be eagerly anticipating more of her works. And speaking of Tal Wilkenfeld's partner, she is possibly single. The musician hasn't been linked with anyone to date. But looking at the talent she possesses, it won't take time for Tal to land a handsome boyfriend for herself. 
Keep Up With eCelebritySpy, For More Updates On News, Net Worth, Wikis, and Articles.