Ted Bundy - American Serial Killer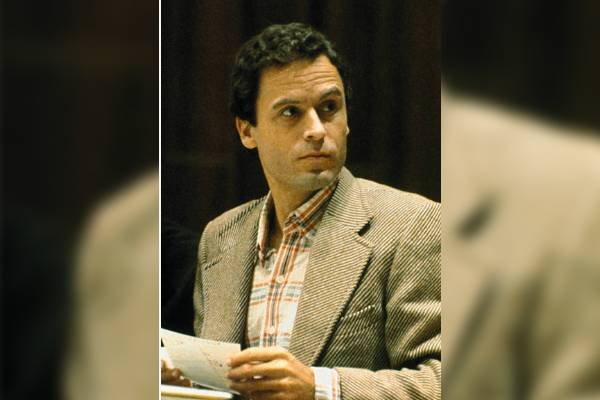 Quick Wikis
Fact
Value
Birth Name
Theodore Robert Cowell
Birth Day
11/24/1946
Birth place
Burlington, Vermont
Zodiac Sign
Sagittarius
Nationality
American
Profession
Criminal
Parents
Eleanor Louise Cowell, Johnny Culpepper Bundy
Husband/Wife
Carole Ann Boone
Died On
01/24/1989
College/University
University of Washington
Children
Rose Bundy
Eye color
Black
Hair Color
Black
Ted Bundy was an American criminal who committed over 30 murders of young girls and women during the 1970s. Bundy's victims had a very gruesome history, and his charm and good looks also made him somewhat of a celebrity. Ted Bundy was a criminal who the world may have seen as fearsome, and even decades after his death, his name is one that still lingers on.
As such, often, curious people tend to have questions as to what kind of life Ted Bundy may have led and what may have caused him to deviate to such a path. The answers for these curious readers can all be found below.
Parents And Childhood
Born in  Burlington, Vermont, on November 24, 1946, Ted Bundy was born to mother Eleanor Louise Cowell when she was just 22 years of age. At the time, Eleanor was not married. However, there were rumors for the father to have been an Air Force Veteran by the name of Lloyd Marshall. Ted was delivered in Vermont at a home for unwed mothers.
To hide the fact that Ted was an illegitimate child, he was raised by his grandparents as an adoptive child and was told to consider her mother as her sister. He grew up in a working-class family with an unusual interest in macabre. He was bright in school but was shy and did not have many friends and, as a teenager, started to show some dark signs. In 1951, Ted Bundy's mother got married to Johnny Culpepper Bundy, and despite taking his family name, Ted had no respect for his step-father.
What started out as peeping in other windows turned to stealing valuables and later moved into something that was unexpected from the bright and shy kid that his neighbors knew.
Criminal Career
While Ted was still a student at University, Ted fell in love with a woman from California who was young, pretty and wealthy. For Ted, one of her most attractive features was her long, black hair, but their breakup devastated Ted. According to some sources, most of Ted Bundy's victims resembled similar features, and Ted had later confessed to killing 36 women. The officials, however, believed the number to be over 100.
According to several sources, Ted began his crimes sometime in 1974 and was caught the following year when he was caught in possession of some burglary-tools. After several breakouts from prison, Ted received a death sentence in 1980 and, despite offering information on some unsolved cases, was finally executed in 1989 chair.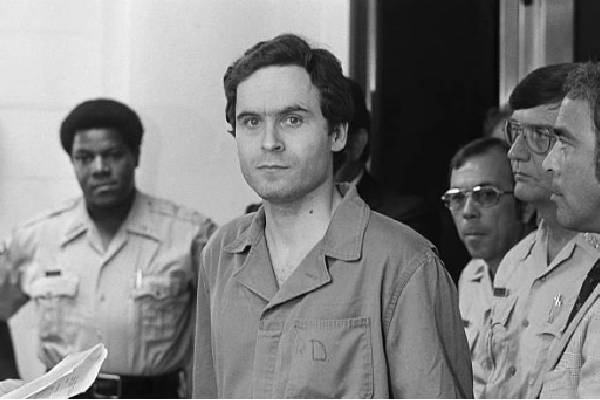 It goes without saying that Ted Bundy was a criminal that, despite being frightened, was respected by many other criminals. As such, it is believed that Ted Bundy was worth quite a bit. But despite his popularity, there is no information what Ted Bundy's net worth, if any, might have been before his death.
Family and Lifestyle
In February of 1980, rings were exchanged, and Ted Bundy's wife was a woman by the name of Carole Ann Boone. In 1982, Ted Bundy's daughter Rose Bundy was born, but after realizing that Ted was guilty of murder, he was left three years before his execution. For a year after separating, Boone still visited Ted but according to Ann Rule's The Stranger Beside Me, that stopped two years prior to the execution.
From the looks of it all, it goes without saying that Ted Bundy's life was not one people would call comfortable. With the constant fear of running from the law and heartbreak, Ted was reported to have some mental conditions that caused him to kill mercilessly. And a lot of mysteries, surrounding his victims, have become lost after his death and may remain unsolved.
After Death
As stated prior, Ted Bundy was killed on January 24, 1989, on an electric chair, but his life stories are something that is quite interesting on their own. Of course, in the current technology run age that we are in, movie directors and scriptwriters love such stories. So it wasn't out of place when movies and Netflix Shows relating to Ted Bundy were announced to be released. With several actors, including Zac Efron and Michale Reilly Burke, having portrayed Ted Bundy on the big screen, there are very few who may not have heard his name.
The fact that the name of a scary criminal lingers on decades after his death show just how powerful Ted Bundy was. Ted Bundy may have been frightening, and his stories are equally so, but there are still people who will continue to know of his name. The scariest thing about someone like him is that he was successful in having his name written down in history.
More About Ted Bundy's Movies, Books And Documentaries
From everything that has been said so far, it is clear that Ted Bundy's stories turned entertainment became quite popular, especially the Netflix show, Extremely Wicked, Shockingly Evil and Vile featuring Zac Efron. Zac's acting was impeccable and that made the viewers more interested in the show as well as the story. Another well-known work is a 1986 television movie titled The Deliberate Stranger and featured Mark Harmon as Ted. A documentary titled Conversations with a Killer: The Ted Bundy Tapes was also released in 2019. The documentary includes actual footage of Ted made on the death row.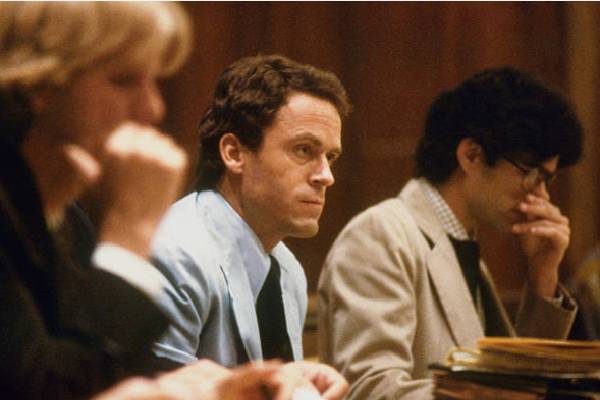 Aside from movies and shows, there are also quite a few well-known books published about Ted that hit the market and were quite successful. These books include The Phantom Prince: My Life with Ted Bundy, The Stranger Beside Me: Ted Bundy The Shocking Inside Story, and I Survived Ted Bundy: The Attack, Escape & PTSD That Changed My Life, among many others. Some books like the ones mentioned are written by people who knew Bundy personally as his girlfriend while some like I Survived Ted Bundy were written by one of his victims.
These works are well known and still sell a good number of copies to this day.
What Caused Ted Bundy To Commit Such Sinful Act?
Well, there could be many factors that might have left a mental impact on Ted. But during one of his interviews, Ted stated that his experience with adult videos led him to such obscenity. It was like an addiction to him, as he went on for looking more graphic and explicit kinds of materials. He searched for something that could give him a greater sense of excitement until he reached a point where the adult videos only went so far. 
His addiction paired with his adult movie obsession and heartbreak from his first breakup is considered to be the main reason why he may have committed these acts. Along with that, Ted also had a speech impediment issue since childhood which may have also fueled up his anger. Also, Ted Bundy's prison psychologist, Dr. Al Carlisle, said that one of the reason may also be because of the mystery of not knowing his biological father. All of these are considered to be the reason as to why Ted Bundy committed these sinful acts.
Facts And Trivia
Had a degree in Psychology before his death.
He loved knives since he was three.
Ted Bundy's ashes were scattered in the Cascade Mountains of Washington.
Explore more on eCelebrity Spy and get updates on Celebrity News, Wikis, Net Worth, and More.