Yannis Pappas - Comedian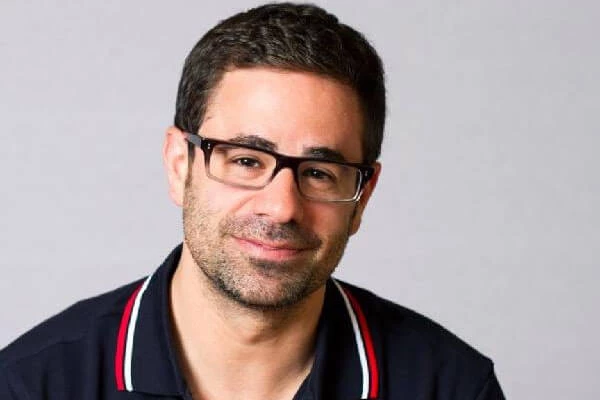 Quick Wikis
Fact
Value
Birth Name
Yannis Pappas
Birth place
Park Slope, Brooklyn, New York
Nationality
American
Profession
Comedian
Parents
Anna and Chris Pappas
Husband/Wife
Brittany DeCicco
Sibling
Peter Pappas, Nikos Pappas
College/University
American University in Washington, D.C.
Personal Website
yannispappascomedy.com
Eye color
Brown
Hair Color
Brown
Yannis Pappas was born and raised in Brooklyn, New York. He is a Greek-American comedian. He recently released his stand-up special "Blowing The Light". He also has a podcast called History Hyenas.
The comedian Yannis Pappas got married to Brittany DeCicco on March 2nd, 2019. He also has two elder brothers named Peter Pappas and Nikos Pappas.
Net Worth and Career
Yannis Pappas' net worth has not been revealed to the public yet. He has accumulated most of his wealth through his career as a stand-up comedian. He was the host of 44 episodes of  "Live In Gotham", which is NectVR's virtual reality live stand-up series. He was also the co-host of MSG's sports fan show, The Bracket, and ABC's Fusion Live. Yannis was also the host of AOL's award-winning series 2 Point Lead, which is a sports comedy show. Yannis Pappas also has a YouTube channel where he has 20.2K subscribers. He posts various clips of his stand-up comedies and other short comedic clips on this channel.
We can assume that Yannis Pappas has garnered quite an amount of net worth through all of his works. Looking at his Instagram account (@yannispappas), we can say that he is enjoying a comfortable lifestyle. 
Other Works
Yannis Pappas also runs a podcast with his friend Chris Distefano. The podcast is named History Hyenas and the two friends talk about history taking a new angle to it. We can listen to it on iTunes as well as Spotify. Alongside being a stand-up comedian, Yannis Pappas has also released an album in 2016. This album was named Let Me Be Yannis and is available on Spotify and iTunes. It can also be bought on Amazon for $7.99.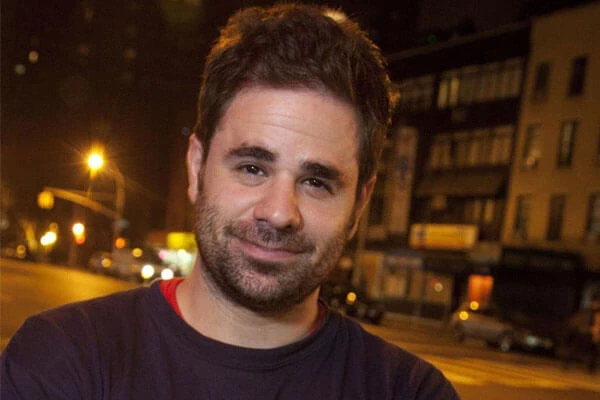 Yannis Pappas recently released his stand-up special "Blowing the Light". This special is an hour long and has also been uploaded on YouTube. He has also featured in and written Comedy Central, Good Morning America, and many more. As a well-known stand-up comedian, Yannis also tours the world for various shows. Although he has created many characters, he is mostly known for his internet characters Mr. Panos and Mauricia. 
Yannis Pappas' Wife and Wedding
Yannis Pappas and his wife Brittany DeCicco recently got married on the 2nd of March, 2019. The pair had been engaged for a long time previous to their marriage. The news of their wedding was announced via Yannis' social media accounts. Looking at the pictures, we can see that this wedding was a grand one.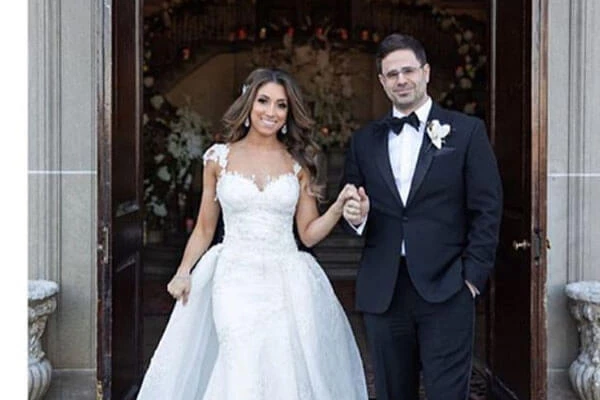 The couple got married in Long Island, NY and the ceremony took place at Greek Orthodox Church St Paul. The groom and brides took their vows in front of many of their family and friends. The reception was held at Oheka Castle Hotel & Estate. It seems the ceremony was grand and a large budget was spent on it. Yannis Pappas and his wife seem to be enjoying a happy married life. 
Family and Personal Life
Yannis Pappas' was born to parents Anna and Chris Pappas. His father and mother were both lawyers. Yannis' dad was also a war veteran who served in the Korean War. Unfortunately, his dad Chris passed away on 5th November 2019 at the age of 91.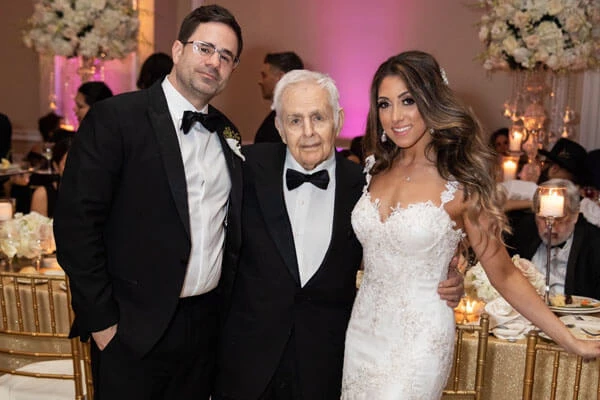 As mentioned previously, Yannis Pappas has two elder brothers, Peter Pappas and Nikos Pappas. Not much about them has been revealed to the media. But from all of his social media posts, we can say that Yannis and his family are quite close to each other.
Keep Up With eCelebritySpy, For More Updates On News, Net Worth, Wikis, and Articles.