5 Facts About Tom Bergeron's Wife Lois Bergeron, Mother Of Two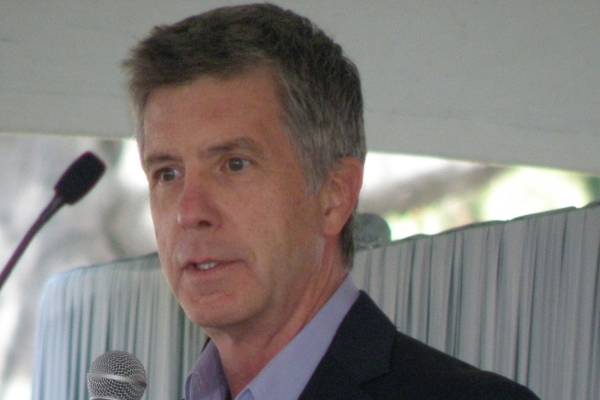 Tom Bergeron is one of television's most recognizable faces. He is famous for his works as a host in two of the most-watched series, Dancing with the Stars and America's Funniest Home Videos. In addition to these reality series, he has also been a part of a few game shows and co-hosted award shows.
With the news about Dancing with the Stars firing both of their hosts, Tom Bergeron and Erin Andrews, before their new season, fans of the reality show were left confused and shocked. Due to this decision, the viewers have also taken an interest in Tom's personal life, especially his wife, Lois Bergeron.
Has Been Married To Tom Since 1982
Lois Bergeron first came into the limelight due to her relationship with the famous game show host Tom Bergeron. The pair have been tight-lipped about much of the details about their relationship. The lovely couple married on May 22, 1982, and their married life has been going smoothly ever since.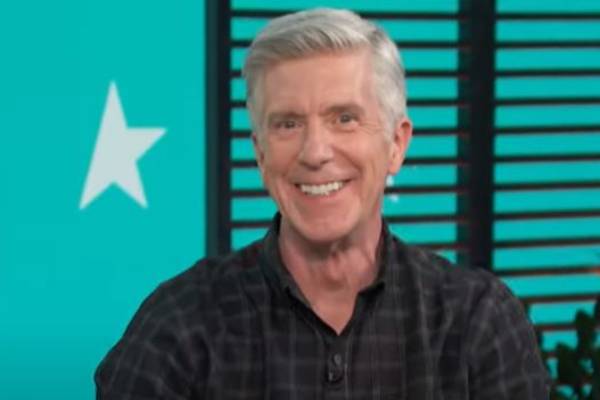 While Hollywood is filled with the news of divorce and breakups, Tom and his wife have lived their lives in privacy and without much drama. In every marriage, there are little hiccups; however, both Tom and Lois have conquered them. Even after thirty-plus years as a married couple, the Bergeron pair are still in love and living contently.
Tom Bergeron's Wife Is A Mother of Two Girls
From her marriage to the television host, Lois Bergeron has two daughters. Tom and Lois's daughters, Jessica Bergeron and Samantha Bergeron are adults now. The girls grew up away from the spotlight since their parents wanted them to have a normal childhood. The girls are very loved by their parents, and Tom has admitted that his two daughters are the lights of his life.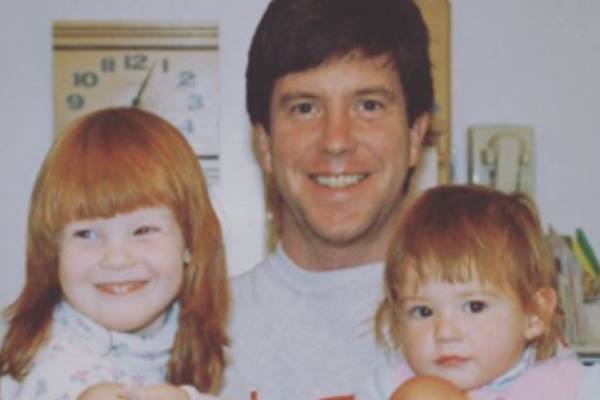 There are little to no pieces of information about the two Bergeron girls. It is unclear if any of them have followed in their father's footsteps. Also, they seem to have refrained from using any social media. However, their father regularly shares their childhood photos and a few tidbits about them on his social media handles.
Is Supportive Of Her Husband's Career
As one of the most recognizable television host, Tom Bergeron has spent quite some time away from his family while he worked hard. And without his wife, Lois's support, Tom might not have tasted the same amount of success as he does now.
While Lois is not keen on appearing on television, as a show of support, she was part of the audience in one of Bergeron's earlier show at the Boston TV. She brought her five-month-old daughter along, and Tom introduced his family to the audience. Since then, she has refrained from appearing on any show; however, there is no doubt that Lois supports her husband in every step. 
Lives Her Life Away From Media
While Tom enjoys his time in the spotlight, Bergeron's wife, Lois, chose to live away from the media. Even when their relationship was still new, Tom was rarely seen with his wife by her side. Years after their marriage, Lois still prefers to stay under the radar and live her life in anonymity.
Shares Two Beautiful Home With Her Husband
With a net worth of $16 million to his name, Tom Bergeron has provided a great life to his family. All the hard work has resulted in Bergeron and his wife enjoying a lavish lifestyle. The married pair share two beautiful houses in Greenwich, Connecticut, and Calabasas, California.
Tom bought his California home in 2005 for $1.99 million and has lived there since. The family previously lived in their Greenwich house away from the glitz and glamour of Hollywood.
Even after thirty years of marriage, Tom Bergeron and his wife, Lois Bergeron, are still happily together. And we hope that the pair shares more about their successful relationship in the upcoming days.
Get More Updates In News, Entertainment, Net Worth, and Wikis In eCelebrity Spy.