7 Facts About Nichelle Nichols' Son Kyle Johnson With Ex-husband Foster Johnson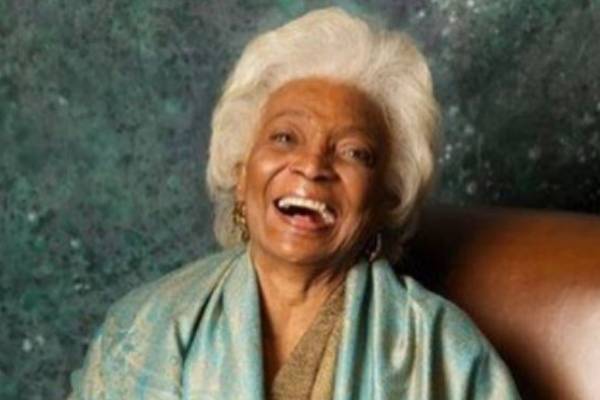 The American actor, Kyle Johnson, is known for his work in films like The Learning Tree, McCloud, and Johnny Be Good. He is also Nichelle Nichols' son with her ex-husband, Foster Johnson.
Nichelle Nichols is also an American actress who portrayed the roles of Nyota Uhura in Star Trek: The Original Series. And as for his father, he was a dancer. 
The actor made a considerable fortune in the film industry. FYI, he also tried his luck in other professions. You might be thinking about what other careers he chose besides acting.
So, stick around with the article till the end, and you may know some of the interesting facts about Kyle Johnson.
Kyle Johnson's Career As An Actor
Nichelle Nichols' son followed her footsteps and pursued a career in acting just like her. He began his acting career when he accompanied his mother to an audition for a stage play as a form of punishment. The director saw him and cast on the spot for the production.
His TV appearances include shows such as The Fugitive and The Mod Squad. He also portrayed the role of Simon of Cyrene's son in the 1965 epic film, The Greatest Story Ever Told.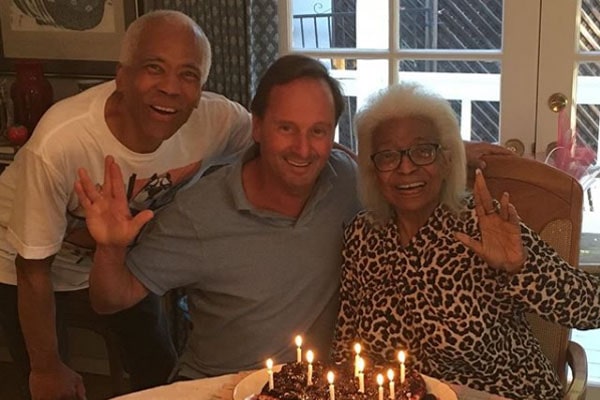 Some of his other films include The Learning Tree, McCloud, Brother on the Run, and Johnny Be Good. We assume he made a considerable fortune as an actor. As for his mom, Nichelle Nichols' net worth is estimated at $8 million.
Musician And Songwriter In The 1980s
Sources state that Kyle Johnson was active as a musician and songwriter in the Los Angeles music scene of the 1980s. Even though he could not make a fantastic career, his song, 'Ready To Receive' was recorded by independent folk and pop artist, Claudia Russell.
Worked As A Radio Host
Not only that, but Kyle Johnson had a radio show called 'Radio Free Silver!' in KNFT in Silver City, New Mexico, in the early 2000s. He was the host of the show and member of the Grant County Peace Coalition.
However, after just two months, the show was off the air. And the reason was that 20 to 25 of the station's advertisers had threatened to pull their spots from all KNFT programming if Radio Free Silver! continued to be aired.
That led KNFT's owner to drop the show and faced with $10,000 a month in lost advertising revenue. After that, Kyle also worked as the communications director at the Interhemispheric Resource Center.
Kyle's Parents Were Married For Less Than A Year
Kyle Johnson's parents, Foster Johnson and Nichelle Nichols, married each other in 1951. They also welcomed Kyle on Aug 14, 1951. But after some months of Kyle's birth, they divorced each other the same year.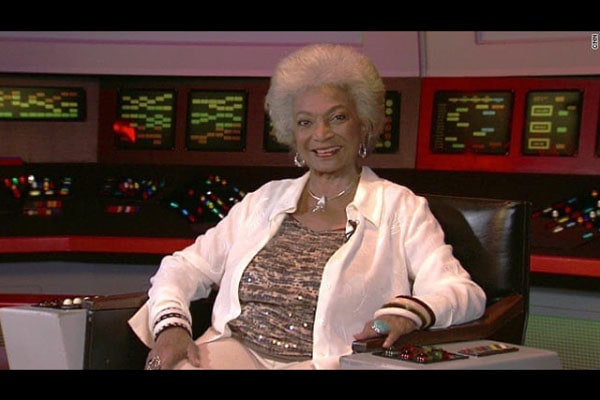 Then, Nichelle tied the knot with Duke Mondy in 1968. In 1969, Duke made his appearance in the TV show 'It Takes Two.' Kyle's mother's second marriage also ended with a divorce in 1972.
Engaged In A Legal Battle Against Gilbert Bell
Nichelle Nichols is embroiled in a legal battle against her manager, Gilbert Bell. Kyle Johnson also filed a cross-complaint against Bell. The complaint was in response to a 2019 lawsuit that Bell filed against Johnson.
Bell allegedly had stated that Kyle's actions were harming Nichols, but he denied the allegations of wrongdoing. On the other hand, Johnson alleged that Bell committed financial elder abuse to his mother, breached his fiduciary duty, committed fraud, and unjustly enriched himself, among other charges.
Nichelle Nichols' family decided to seek GoFundMe Help recently so as to raise money for Kyle Johnson's case to continue the legal battle.
Nichelle Had Screamed At Her Son
According to TMZ, Kyle and his mom had a discussion for her conservatorship in 2019. He was granted the conservatorship when she was diagnosed with dementia. Nichelle had told Gilbert that she was pissed off about her son's legal maneuver and had said, "He's not the boss of me!"
When Kyle walked into the room to take her home, she refused and said, "Kyle, I'll kill you. You get the f**k out of my way." Nichelle also screamed and shouted at Kyle, "Give me my stuff!! Nooooo!! You're trying to get rid of me!!!"
But now, the things between mother-son have cooled down and are with each other in the legal battle against Nichelle's manager, Gilbert Bell.
Quiet And Low-Profile Life
Nichelle Nichols' son, Kyle Johnson, is very far from the media and public eye. He has kept his personal life very subtle and low-profile. It's very hard to know whether the actor has settled down with his married life or not.
Nonetheless, you can see Kyle in a couple of Nichelle's Instagram posts. She also rarely posts his photos.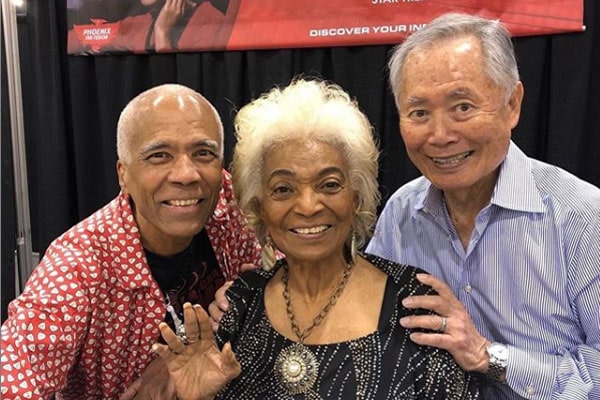 But we can tell that Kyle loves his mom more than anything in the world. Plus, they have a great relationship with each other even after Nichelle had screamed at him.
Explore more on eCelebrity Spy and get updates on Celebrity News, Wikis, Net Worth, and More.