7 Facts About Zonnique Pullins's Father Zonnie Pullins - Net Worth, Wife, Age And More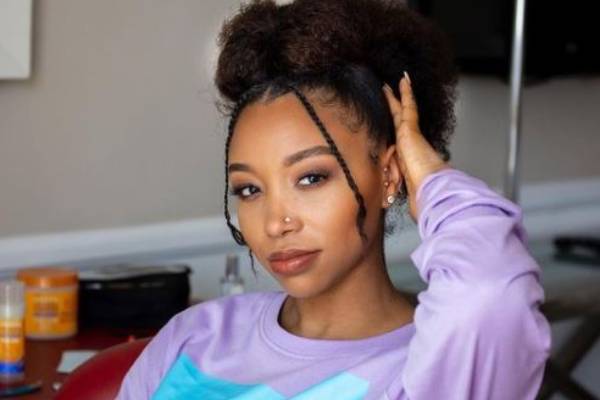 Miss Star or better known as Zonnique Pullins is a recurring name in the music industry. This R&B singer rose to fame for being the step-daughter of popular rapper Clifford Joseph Harris Jr. commonly known as T.I. Zonnique's mother Tameka Dianne 'Tiny' Harris is also a well-known name in the industry. Zonnique is also often seen with her boyfriend Bandhunta Izzy.
With a family full of singers and musicians a lot of curious minds out there are eager to know about Zonnique Pullins's father Zonnie Pullins also known as Zebo. But worry not, cause we have got you covered, this article will take you through some juicy facts about the life of Zonnie Pullins. So, better stick to the end.
 Zonnique Pullins's Father Zonnie Pullins Was Also A Musician
Many people may not know this but Zonnie was also an infamous singer back in the day when he was dating Tiny. Tiny was popular for being part of Xscape back then. She had probably met him on one of her singing ventures and fell in love with his excellent charisma. During these times Zonnie Pullins's net worth must have made quite a commendable climb. 
His daughter Zonnique Pullins's net worth is currently estimated to be $500,000.
Zonnique's Father Zonnie Pullins Left Her When She Was 5
After giving birth, Zonnique's mother Tiny's relationship with Zonnie started to fluctuate. When Zonnique was just five years of age, Zonnie left the family due to undisclosed reasons.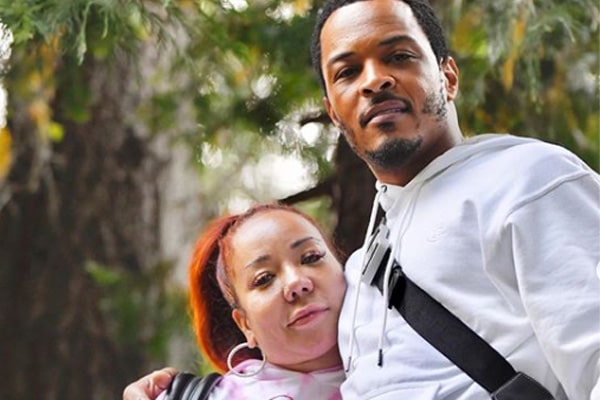 This had left some serious emotional void in Zonnique's early life, although being raised by T.I. as his own daughter.
Zonnie Disowned Zonnique Back in 2016
Back in 2016, the two families had an internet clash, Zonnique's stepmother Cheryl Williams Pullins- Zonnie's Wife -and her mother Tiny Harris had a major dispute. The two had a back to back Instagram posts- now deleted -mocking each other. This began when T.I. posted a picture of him with daughter Zonnique calling her his own. Cheryl could not resist commenting on it saying that he cannot claim to have full credit over her.
During this insta brawl, Zonnique had to take her mother's side and stepped up with a message saying Zebo and his wife had done nothing compared to Tiny and T.I. This message had made Zonnie speechless and reports say he disowned Zonnique after this incident and told her to never call him again.
Zonnie Pullins's Wife Works As Manager
Zonnie's wife Cheryl Pullins works as the manager of the delivery optimization at Doherty Business Solutions since 2018. She previously held positions such as senior project manager and technical project manager at InterContinental Hotels and Cox Communications respectively. According to her LinkedIn, she graduated from Georgia Southern University with a Computer Science major. 
Although the history behind how the couple met remains uncertain, we can be certain that Zonnique Pullins's father, Zonnie, and her step-mom, Cheryl, share a good bonding as seen from their support for each other.  
Zebo Shares A Close Relationship With His Daughter
Regardless of the beef in between the two families, Zebo and Zonnique seem to be pretty close to each other. Zonnique, who recently announced being pregnant, had shared few touching posts wishing her biological father Zebo a happy birthday. According to her post which is now deleted, she calls Zebo her twin, and she can't spend a day without talking to him.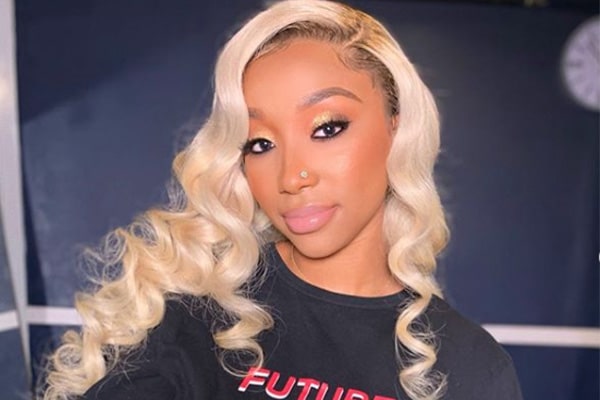 Zonnique also wished him a father's day a while back where she posted that she really admired him. 
Zonnie and T.I.
Afterall having two dads must be great right? But in Zonnique's case, it was quite the contrary. On the one side, there was her biological father who gave birth to her while on the other the father that raised her. This made things difficult for Zonnique as she had feelings of love towards both of them.
Tameka Cottle Net Worth - What Are Her Income And Earning Sources?
T.I. often gets offended whenever called step-dad and Zonnie also wanted to be recognized as her dad.
Zonnie Likes To Keep His Private Life Secret
Zonnie seems to be a private person. Other than the information connecting him with Tiny and Zonnique there is not much known about his personal life. 
Zonnique Pullins's father Zonnie seems to be off the grid of Instagram and Twitter. He does seem to have a Facebook account but it is unsure if it's his own. His last public post was in 2011. 
Explore more on eCelebrity Spy and get updates on Celebrity News, Wikis, Net Worth, and More.