Who Is Danny Tamberelli's Wife Katelyn Detweiler? Love Life And Children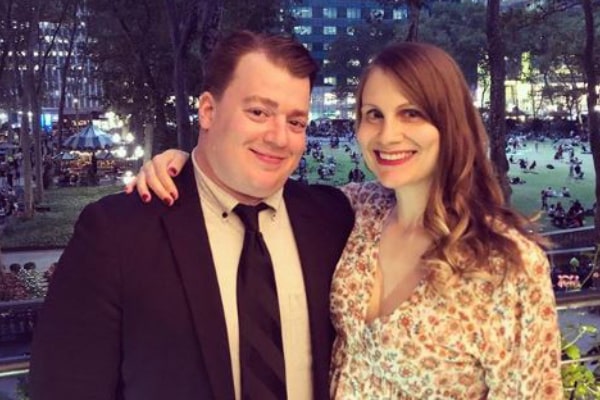 Katelyn Detweiler is the wife of the famous American actor Danny Tamberelli. The couple has been married since 2018 and were dating for years before their marriage. The pair had a new-age love story as they met on a dating app and was together soon after.
While she is mostly known as Danny Tamberelli's wife, Katelyn Detweiler is actually popular in her own career path. She is an author, as well as a literary agent. Many of the YA readers might know Katelyn for her amazing stories.
Early Life
The famous YA author was born and brought up in a small town in Pennsylvania. She grew up with her older brother, Peter Detweiler, living in a home surrounded by nature. This mesmerizing environment was a perfect place to harbor Detweiler's love for creating an imaginative world through her word. Her passion for writing resulted in her graduating with a B.A. in English Literature from Penn State University.
Dakota Meyer Net Worth - A War Veteran And An Author
As mentioned in her official website, she worked in the marketing department of Macmillan Children's Group for years. She then worked at the Jill Grinberg Literary and is still a part of the company as a literary agent.
Married And Has A Son
Danny Tamberelli and his wife's love story is a perfect example of love in the age of technology. The duo found each other in the infamous dating app Tinder. They met each other through the app in September 2014. According to Detweiler, Danny was the one who started the conversation, and their love blossomed soon after. After a couple of years of dating, the couple got engaged and eventually married in 2018.
While the start of their relationship was a very new age, the couple had a traditional wedding in Bethlehem, Pennsylvania, where Katelyn grew up. The wedding was attended by Danny's The Adventures of Pete & Pete costars and creators. Also, Michael Maronna, who played his big brother in the show, was one of the groomsmen.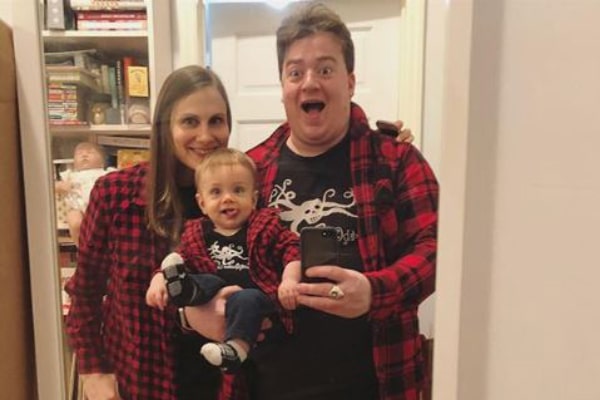 After a year of marriage, Danny announced the arrival of the pair's first child. The baby boy, Alfred Noel Tamberelli was born on the 14th of June, 2019. The duo's love for their baby can be seen in the hundreds of pictures both Danny and Katelyn have shared in their respective social media pages.
Part Of Literary World
Katelyn Detweiler's identity does not stop at just being Danny Tamberelli's wife. She has gained recognition in the world of literature from her amazing books. The author of multiple young adult books has been in writing stories since she was a kid. And as of April 2020, she has three books under her name. These books have a young girl as a central character, and the reader can enjoy the character's life which is represented by the well-crafted words from the talented author. If anybody is interested in following the journey of these lead characters created by Detweiler, the books are available in Amazon, and their prices are listed below:
The Undoing of Thistle Tate - $9.49 (Kindle Edition)
Transcendent - $10.99 (Kindle Edition)
Immaculate - $10.99 (Kindle Edition)
Not only as an author, but Katelyn is also part of the literary world as a literary agent. As stated on her official website, she is a literary agent by day and YA author by night.
Looking at the incredible success she has earned as an author and her job as a literary agent, we can be sure that Katelyn Detweiler has managed to make a place for herself in the world of literature and will be remembered for her beautiful creations.
Trivia
Katelyn moved to New York in the hope of completing her publishing dreams and has since fulfilled her dreams.
Her favorite place to write is still the greenery in her hometown in Pennsylvania.
After their wedding ceremony, Danny surprised his new bride by performing an original song written for her.
She has visited various bookshops to discuss her stories and sign copies for her fans.
Explore more on eCelebrity Spy and get updates on Celebrity News, Wikis, Net Worth, and More.