Married Since 2014, Learn More About Dick Stockton's Wife Jamie Drinkwater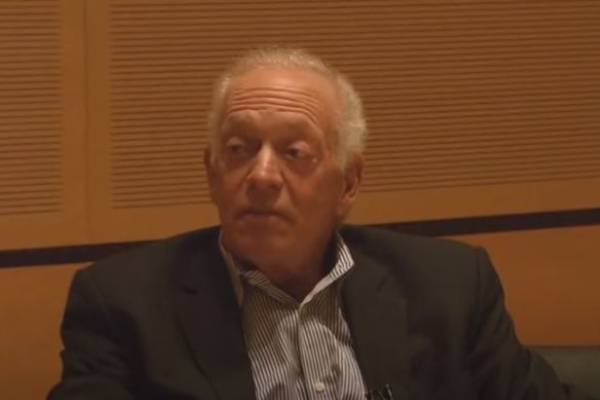 American sportscaster Richard Edward Stokvis, better known as Dick Stockton, has been working in the broadcasting world since 1965. He has worked for numerous networks, including CBS Sports, Turner Sports, and Fox Sports, and also launched his own podcast, Stockton!.
Because of the fame he earned throughout his career, the American sportscaster's personal life and relationships have been a topic of interest for many. As a result, Dick Stockton's wife Jamie Drinkwater has also been in the spotlight since the pair married in 2014.
Who Is Dick Stockton's Wife Jamie Drinkwater?
Famously known as Dick Stockton's wife, Jamie Drinkwater first came into the limelight due to her relationship with the famous sportscaster. However, Jamie herself comes from a well-known family in Scottsdale, Arizona. Drinkwater's father, Herb Drinkwater, served as the Mayor of Scottsdale, Arizona, from 1980 to 1996. On the other hand, her mother, Jackie Drinkwater, was a teacher at the Scottsdale School District.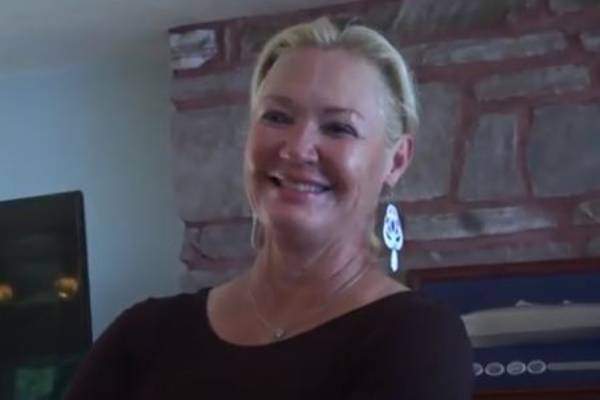 Stockton's wife, Jamie, grew up in Scottsdale alongside her brother, Mark Drinkwater. She attended the University of Arizona of Pharmacy and then served the community for years. The Drinkwater siblings have continued their father's legacy through numerous community works and businesses. 
The Drinkwater family is loved among the people in the Scottsdale area, and the town has celebrated its former mayor by commissioning a statue of Herb and his beloved dog, Sadie. The statue, which stands at 7.5 feet, was commissioned through donations from the town's citizens. 
Has Been Married To Dick Stockton Since 2014
Dick Stockton and his wife, Jamie Drinkwater, have been married since 2014. The duo got married on July 31, at Jamie's family home in New York. The exact duration of their relationship is unknown; however, the pair revealed that they met through a blind date in an interview. After six years of marriage, Stockton and his wife are very much in love with each other and divide their time between homes in Carefree, Arizona, and Florida.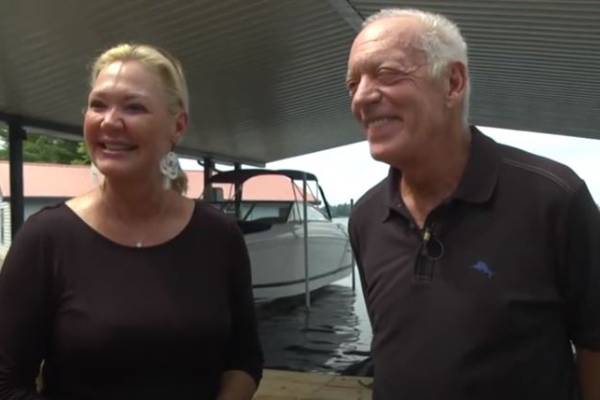 The marriage with Jamie was the second one for the American sportscaster, Dick Stockton. He was previously married to fellow sportscaster and television personality Lesley Visser. The former couple was together for more than two decades, but their love did not last and ended in divorce in 2010. 
Both Stockton and Visser have since found love again and are married to different people. While Dick married Jamie Drinkwater, Lesley wed former Harvard basketball captain and businessman Bob Kanuth in 2011.
Jamie Drinkwater Followed In Her Father's Footsteps
Like her father, Jamie has a deep love for her community. She followed in her father's footsteps and was the President of the Scottsdale Foundation for the Handicapped, now known as STARS, for years. Dick Stockton's wife, Jamie Drinkwater, then served as the Planning and Zoning Commissioner for Carefree, a town in Arizona. Her interest in serving the community comes from her father, who was the Mayor of Scottsdale for over sixteen years.
Dick Stockton and his wife, Jamie Drinkwater, currently support numerous causes through the sportscaster's company, Stockton Communications. The pair have donated a portion of the company's profit to Caregiving Youth and Empty Bowls Project for Alexandria Central School.
All the charity works that Jamie and Dick have done show their generous nature and the drive to help the community. We hope the couple all the best for their future and hope their life is filled with happiness.
Explore more on eCelebrity Spy and get updates on Celebrity News, Wikis, Net Worth, and More.