Lesley Visser Bio - Sportscaster And Analyst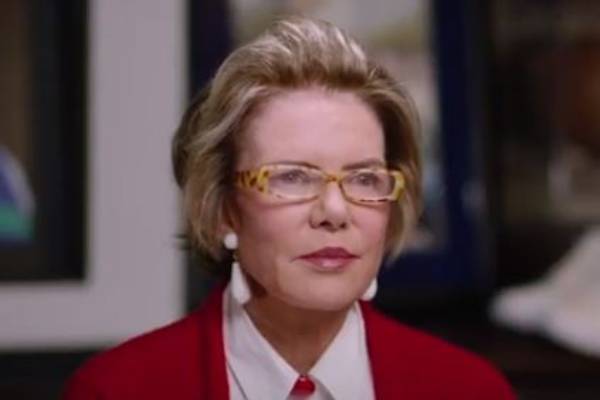 Quick Wikis
Fact
Value
Birth Name
Lesley Candace Visser
Birth Day
09/11/1953
Birth place
Quincy, Massachusetts, USA
Zodiac Sign
Virgo
Nationality
American
Profession
Sportscaster and Sportswriter
Parents
Max Visser and Mary Visser
Husband/Wife
Robert Cranston Kanuth and Dick Stockton (Ex- Husband)
College/University
Boston College
Personal Website
www.lesleyvisser.com
Eye color
Golden Brown
Hair Color
Light Brown
Sportswriting or anything with sports was once men's playground, but Lesley Visser from Massachusetts had other ideas. Lesley has been clinical in promoting women in the sports business from the front seat for decades. Her voice has reached millions and inspired thousands of young women throughout history. 
Lesley's interest in sports was something out of the ordinary at that, and it sure did revolutionize the gender stereotypes that were set before her time. With full support from her family, she paved a road for others behind her. Lesley's career as a sportscaster and sportswriter makes her one of the greatest females engaged in the sports business. 
Early Life and Family
Lesley Visser was born on September 11, 1953, in Quincy, Massachusetts, to father Max Visser and mother, Mary Visser. Her parents were a school teacher and an engineer, so growing up, she had the full support from her family to pursue her dreams. She wanted to be a sportswriter from the age of ten, but the job didn't exist back then for women.  
According to Mass Live, Lesley's mother famously said, "Sometimes you have to cross when it says don't walk' to encourage her to keep following her dreams. Writing about sports naturally came to her, which ultimately led to her exhilarating career. Lesley graduated from South Hadley High School before attending Boston College, where she graduated in English.  
Lesley Visser Net Worth and Career 
As we have already mentioned before, Lesley was interested in sportswriting and sportscasting from an early age. She got her first breakthrough after getting the prestigious  Carnegie Foundation grant, which enabled her to work as a sportswriter at the Boston Globe. Lesley worked at Globe for 14 years, covering college basketball, the NBA, Major League Baseball, tennis, college football, golf, and horse racing. Lesley Visser's net worth is not evaluated yet, but we do know how hefty a sum sportscaster and writers make, so she must have a commendable fortune. 
Income as a Sportswriter
Lesley started her career in sportswriting through the Boston Globe, where she worked for more than fourteen years covering different sports such as college basketball, the NBA, Major League Baseball, tennis, college football, golf, and horse racing. Her career kept on growing without a deceleration. After Globe, she began her television career at CBS, working on the NBA, college basketball, MLB, college football, horse racing, tennis, and the Olympics.
In 1989 she covered the Berlin wall focusing on how sports could change East Germany. She became the first woman to handle the Super Bowl Trophy presentation in 1992. As per Payscale, sportswriters make an average of $35,000 annually, so Visser must have had a decent amount of income.
Income as a Sportscaster 
Lesley is regarded as one of the most highly acclaimed female sportscasters of all time. She is the first in many halls of fame, but everything needs a start. Lesley's career in sportscasting began when she moved from CBS to ABC and ESPN. During her time at these media giants, Lesley covered many sports. She became the first woman ever to report from the sidelines during a Super Bowl by covering the Super Bowl XXIX for ABC in 1995. 
Since that coverage of Super Bowl XXIX, her accomplishments were increasing faster than a bullet. She became the first woman to call at Monday Night Football in 1998. After a succesful run at ESPN and ABC, she returned to CBS, where she worked for her usual stuff as well as special projects for CBS News. Vissers's accomplishments sure are one of a kind; she was also the first woman sportscaster to carry the Olympic Torch in 2004 and the first female color analyst for NFL. She went back as a writer for CBSsports in 2007 after a groundbreaking career.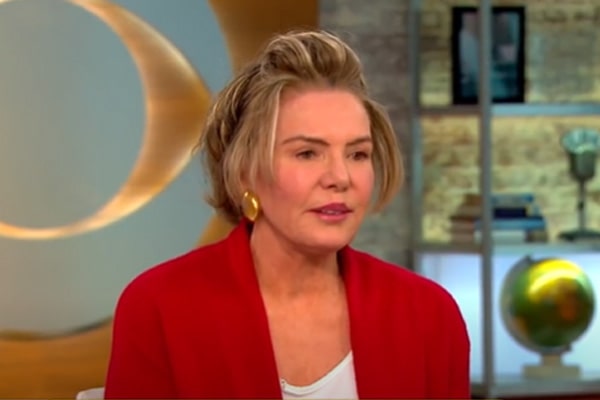 Lesley Visser's net worth must be grand, given the fact that most of the people in this sector are multi-millionaire. She must have got some assets from the divorce settlement as she owned a 5.5-bath house in Florida, which she and her ex-husband had purchased in 1994 for $688.5K. She has also written a book, "Sometimes You Have to Cross When It Says Don't Walk: A Memoir of Breaking Barriers," which is available for purchase on Amazon.
Lesley Visser's Husband and Children
Lesley married her first husband, Dick Stockton, a fellow sportscaster, in 1983. The couple divorced in 2010 after spending more than a quarter of a century together. Lesley and Dick are believed to have met at the sixth game of the 1975 World Series, where Stockton was calling Carlton Fisk's iconic home run for NBC, and Visser was covering the game for Boston Globe. Although the reason for divorce is still unknown, they had an amicable parting, according to Lesley. Dick is currently married to Jamie Drinkwater.
After that, Lesley married her second husband, Robert Cranston Kanuth, on 23rd July 2011, at the age of 57. Two-time divorcee, Robert is the owner of Pelican Bay Suites, a hotel on Grand Bahama Island, and a Harvard graduate. The couple is happily married to date and is showing no signs of separation. They can be frequently seen in the media together.
 As for the record, Lesley seems to have no children with both of her husband, whose reasons are still unknown. 
Lesley's Plastic Surgery and LifeStyle
Lesley had to perform surgery on her face and hip after she suffered a jogging accident in New York City's Central Park, where she broke her hip and skidded face-first across the pavement in 1993. Later in 2006, she had to replace her hip with an artificial one. She is truly a fighter, and this shows how she overcame her injury and kept giving her best in the work she adores. 
Lesley is pretty much off from social media. She is nowhere to be seen on platforms such as Instagram, Twitter, and Facebook. Either she has no account or is using an alias name to avoid attention. Her life apart from her work is pretty much in shadows. 
Quick Facts
Lesley was a cheerleader at Boston College.
She was elected to the Museum of Television and Radio in 2005.
ESPN reported in February 2020 that she would receive the Sports Emmys Lifetime Achievement Award.
She was inducted to the Pro Football Hall of Fame in 2006, receiving the Pete Rozelle Radio-Television Award, joining the likes of Al Michaels, Troy Aikman, etc.
Get More Updates In News, Entertainment, Net Worth, and Wikis In eCelebrity Spy.