Don't Miss Anything About The Actor Miguel Izaguirre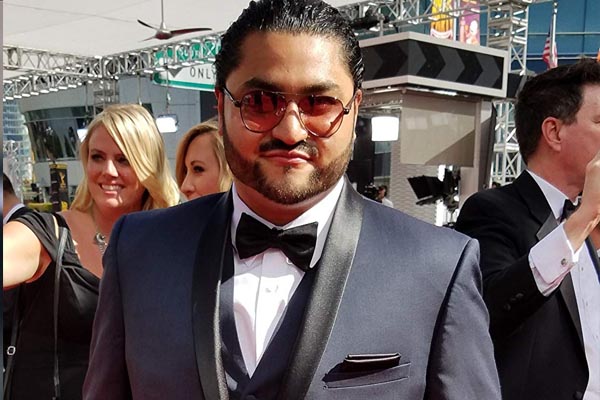 Netflix's Orange Is The New Black is undoubtedly one of the best series to binge-watch right now. The show was critically acclaimed, was hugely successful among the audience and it has turned a lot of celebrities into massive superstars. One such star is Miguel Izaguirre who portrays Diablo in the superhit series. Izaguirre's salary from the show is also a matter of curiosity but it has still been under the wraps.
Miguel Izaguirre was born in 1968 in Tegucigalpa, Honduras. Nevertheless, he and his family migrated to Miami, Florida, the United States where he was brought up. Izaguirre has swiftly emerged into the world of television through his jaw-droppingly good performances on screen. Being a prolific actor with endless talents and having an incredible resume, his horizons of opportunities are yet to expand.
An Immigrant Who Shone on the American Series
As mentioned above, Miguel Izaguirre isn't an American native which many might be unaware of. He was actually born in Tegucigalpa, Honduras but Miami became Miguel's new home when he and his family migrated to the land of the free. Right off the bat, Izaguirre landed several major, award-winning projects.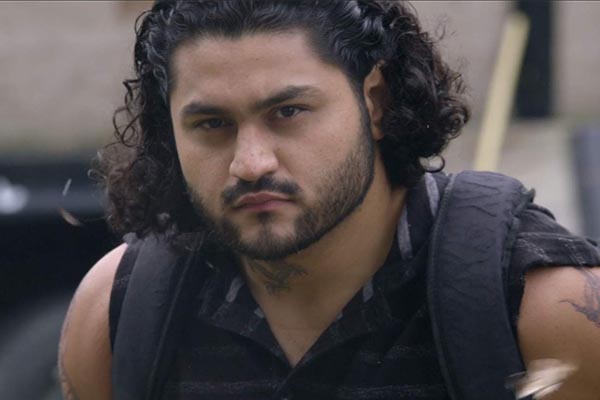 Imagine starting your acting career through Showtime's Shameless alongside William H.Macy and Emmy Rossum. Jackpot, right? He had a recurring role in this amazing series which helped establish him on the acting platform and now he is eminently popular. We do know that William and Rossum's salary from the show was a pretty serious amount and frankly, we would be no wrong if we presumed that Miguel Izaguirre's net worth was heavily backed by his income from the series.
Leafing through IMDB, one could easily say that Miguel is an actor of class with 19 film credits in his pockets already in such a short period of time. With the combination of skillful blend of life experiences and formal training, Izaguirre started to snag huge roles in HBO's True Detective and Showtime's Ray Donovan. Some of his impeccable performances can also be seen in TV series, Love, The Soul Man, The Guest Book, Disjointed, just to name a few.
A brief list of them alongside all of Miguel's latest projects can be accessed through his website. Then you could tune in to Amazon's hit series Goliath, where Miguel Izaguirre plays the role of Flaco, a right-hand man of a drug lord, alongside Billy Bob Thorton. 
Nevertheless, Miguel's most recent and prolific role is on Netflix's original, Orange Is The New Black where he starred alongside Taylor Schilling, Laura Prepon, and Uzo Aduba. Considering the show's gigantic reach across the globe, the show is most definitely a success. That is one more in the list of Miguel Izaguirre's prominent series.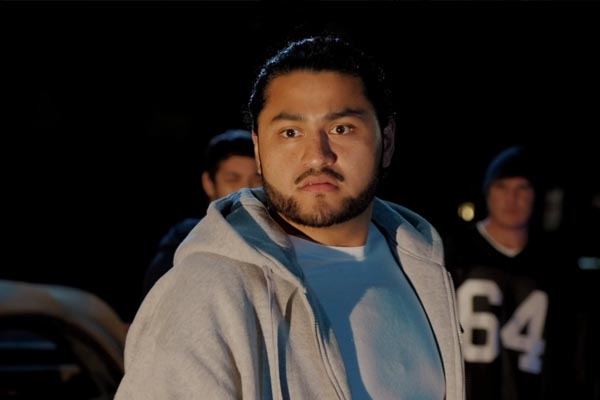 With so much popularity and grasp of his audience type, he's even stepped on the stage to flex his comedic talent. His humorous and sharp-witted roles can be seen on NBC's Trial and Error, Community and Netflix's Love and Disjointed. According to his website, the lad is also a director and is also involved with media production. It's intriguing and we can't wait to watch stuff directed by Miguel!
Is Living an Enjoyous lifestyle With Actress Olena Fomina
When thinking of a celebrity figure, a massive mansion, lavish lifestyle, exotic cars, and designer clothes pop into our heads, almost spontaneously. However, the 5 feet 11 inches tall Miguel's lifestyle is pretty different. Looking at Miguel Izaguirre's Instagram, it's quite evident that he prefers to live his life traveling around and having fun with his girlfriend, Olena Fomina. Nothing Lavish.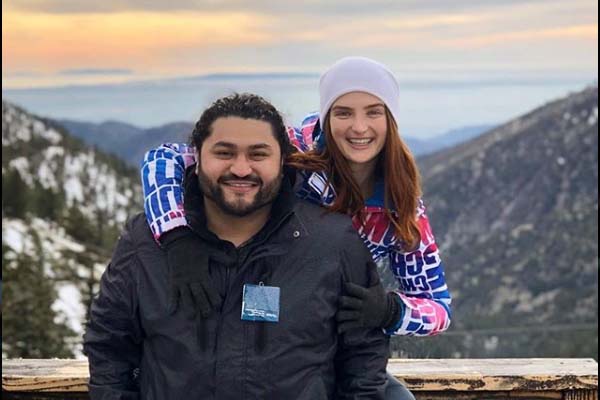 Miguel Izaguirre's girlfriend is an actress too, known for big hits like Daywalker: Blade Origins, Ten Violent Women: Part Two and Demon of Greed. His Instagram is flooded with pictures of her and they look they are having an amazing time together. Would it be far-fetched to imagine both Izaguirre and Olena starring in a movie together or is it a solid probability? 
Keep Up With eCelebritySpy, For More Updates On News, Net Worth, Wikis, and Articles.