Where Is Faith Evans' Ex-husband Todd Russaw Now? Facts Including Net Worth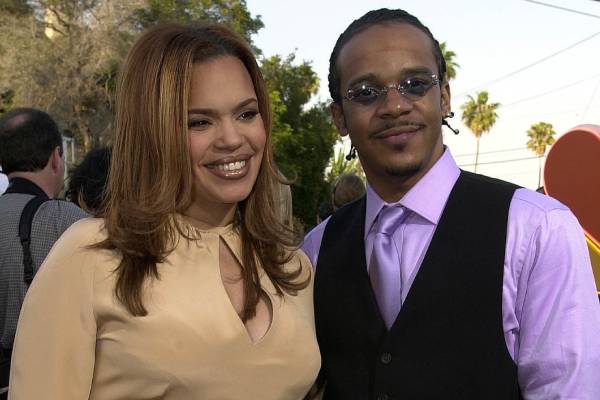 Faith Evans has been in the news multiple times for her music career as well as her love life. Whether it is her marriage with various music personalities like The Notorious B.I.G., Todd Russaw, and Stevie G, or other aspects of her personal life, Evans has continued to stay in the spotlight for years.
Among the three marriages of Faith, her second one with music producer Todd Russaw seems to be the one with less drama than the others. Unlike her other partners, Russaw mostly stays away from the spotlight but worked as his ex-wife's manager and music producer even after divorce.
Todd Russaw, Ex-husband Of Faith Evans
Famous R&B star, Faith Evans reportedly met her ex-husband Todd Russaw through another famous artist Missy Elliot. The two began dating soon after, while Evans was still in the process of separation from her first husband. They eventually got married in 1998 and had two children together.
The marriage between the two was the longest for Evans, but they still had troubles within the years they were together. During their marriage, the duo worked together, as Todd became the executive producer and creative partner of the artist. However, after being together for years, Faith filed for divorce in 2011 and stated that the pair had already split six years earlier.
Even after the divorce, Russaw continued to be involved in his ex-wife's career as her manager and creative partner. The two also agreed to co-parent their kids rather than fighting for their custody. After the divorce, Faith went on to marry Stevie J in 2018; however, it is unclear if Russaw has been in any relationship since then.
Todd Russaw's Children
While Faith and Todd's relationship didn't have a happy ending, it resulted in two precious children who are currently co-parented by them. Their eldest son Joshua Jahad Russaw was born on June 10, 1998, and their second son Ryder Evan Russaw was born on March 22, 2007. He also has a daughter, Tatum Russaw, but not much is known about her. Along with his own children, Todd also was a significant part of Evans' children from previous relationships.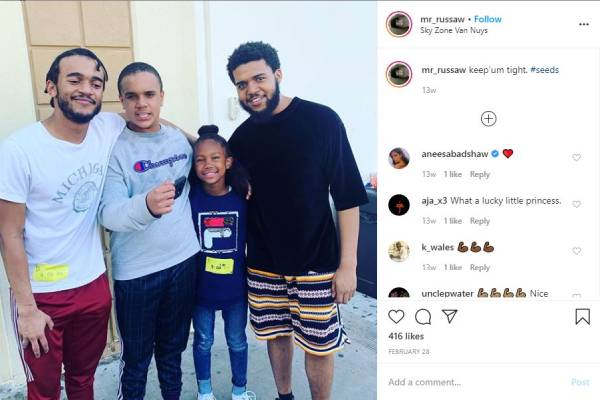 Faith's eldest son with rapper B.I.G., C.J. Wallace, was raised alongside his stepbrothers by Todd and considered him his second father. The two are still as close as they were before and also co-founded their company, Think Big together. Wallace shares a strong bond with his "other father" and has mentioned nothing but good things about him.
Todd Russaw Net Worth And Earnings
Unlike his ex-wife, Todd loves to stay away from the spotlight; however, he was once a heavyweight in the music industry. He was the A&R Director for the Motown Records in the mid-90s and worked alongside many prominent artists like Missy Elliot, Pharrell Williams, among many others. 
Also, he represented his then-wife Faith and even produced her albums, which went on to become successful both critically and financially. From all of his works with these famous artists, Todd Russaw's net worth must have been substantial. As for his ex-wife, Faith Evans' net worth is estimated at $3 million.
Currently, Russaw is the co-owner of the cannabis brand Think Big alongside C.J. Wallace and Willie Mack. They established the company in 2019, and Todd has acted as the strategic advisor since then and provides insight on the business development side. As one of the co-owner, Todd Russaw's earnings from his position in the company will undoubtedly increase his total income in the coming years.
Get More Updates In News, Entertainment, Net Worth, and Wikis In eCelebrity Spy.