Grey DeLisle Married More Than Once, Meet All of Her Former Husbands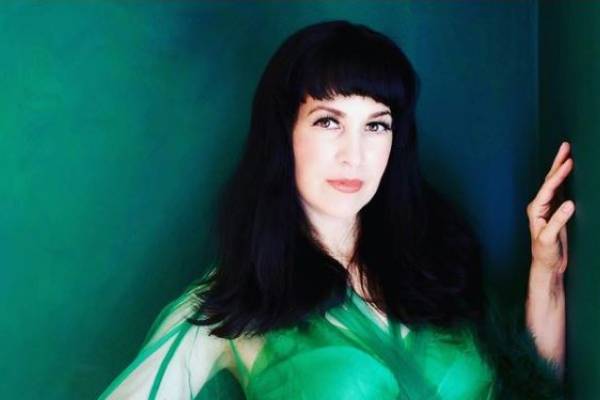 Grey DeLisle or Grey DeLisle Griffin first found fame as the voice of famous Scooby-Doo character Daphne Blake. She also has voice characters in more than five hundred other movies and television series. She is also known as a singer-songwriter and has shown interest in stand-up comedy too.
With the hundreds of voice acting jobs, Grey DeLisle not only earned millions but also has gained immense fame. And as a result, her personal life has been a topic of interest for many of her fans. More specifically, her relationships and marriages. She has been married three times, and the following are a few pieces of information about all three of Grey DeLisle's husbands.
Grey DeLisle's First Husband, Christopher DeLisle
Grey DeLisle's first marriage was long before she found fame as a voice actress. She was first married to Christopher DeLisle, who is an actor himself. The former pair wed in 1992, but their marriage was short-lived, and they eventually got divorced in 1993.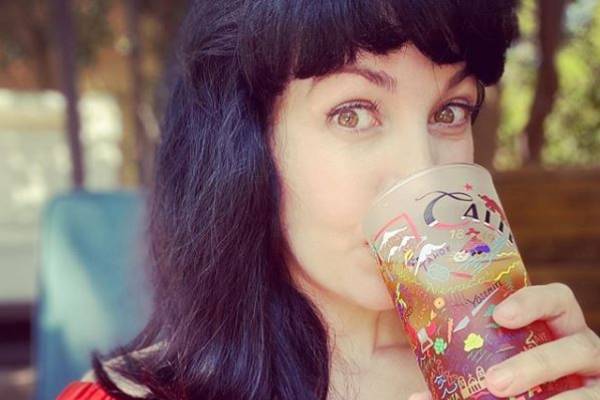 Not much is known about Grey DeLisle's ex-husband; however, according to the IMDb page of Christopher DeLisle, he was born in Kokomo, Indiana, USA, on July 5, 1972. He is an actor and has been a part of many television series and movies, including Supernatural, The Trouble with Normal, A Gift of Miracles, and Masters of Horror.
Since Grey had not found fame during her relationship with Christopher, not much is known about them and their love life. The former couple has not come forward and talked about their short-lived marriage.
Grey DeLisle's Rockstar Husband Murry Hammond
After her first marriage failed, Grey DeLisle found love again in the founding member of the band, Old 97's, Murry Hammond. The pair dated in the early 200s and got married in 2002. While Grey kept her first marriage private, her second marriage was featured in the TLC show, A Wedding Story.
Seeing the fame that both DeLisle and Hammond garnered during their relationship, it is no surprise that a portion of their courting and wedding was featured in the show. The pair were together for around eight years and became parents to a son, Jefferson Texas "Tex" Hammond. Even though they divorced in 2010, the former couple is still friends, and DeLisle even supports her ex-husband's musical accomplishments.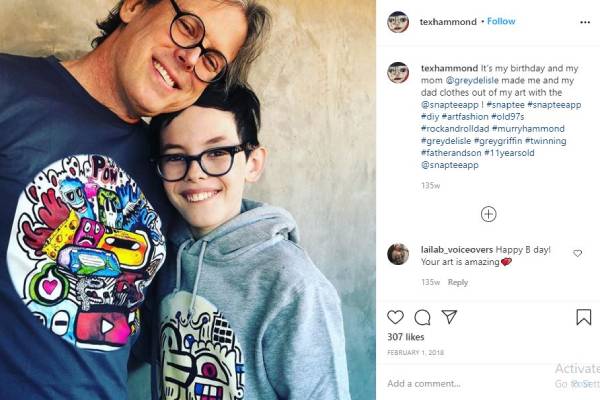 Grey DeLisle's ex-husband, Murry Hammond, is famous for his affiliation with the alternative country band, Old 97's. He and Rhett Miller founded the band in 1992 and his other band members are Ken Bethea and Philip Peeples. The band has since released twelve albums and has gained massive recognition around the States.
Grey DeLisle's Third Husband Jared Griffin
Two years after her divorce with Murry Hammond, DeLisle announced her third marriage with Jared Griffin through Twitter. The pair was a match made not in heaven but on Twitter. Along with her wedding announcement, the talented voice actress said that her then-husband, Griffin, was her "Twitter Crush."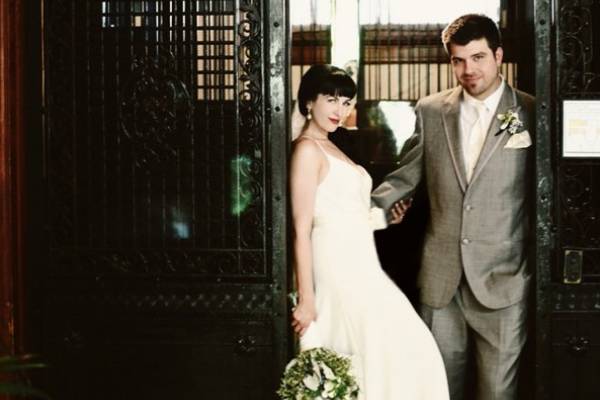 DeLisle and Griffin became parents to two beautiful children during their marriage. Their son Harlan Roy Griffin was born on January 31, 2007, and their daughter, Mariposa Ruth "Posie" Griffin on December 17, 2016. A year after their daughter's birth, the couple divorced. There is no information about why the pair divorced in 2017.
After three failed marriages, Grey DeLisle seems to be enjoying her single life. She has not introduced any new man to her fans yet and lives a wonderful life with her three children. Looking through her Instagram page, it is clear that even though Grey is not in a relationship now, she is happy and loving her life.
Get More Updates In News, Entertainment, Net Worth, and Wikis In eCelebrity Spy.