Know All About David Dastmalchian's Wife Evelyn Leigh And Take A Look Into Their LoveLife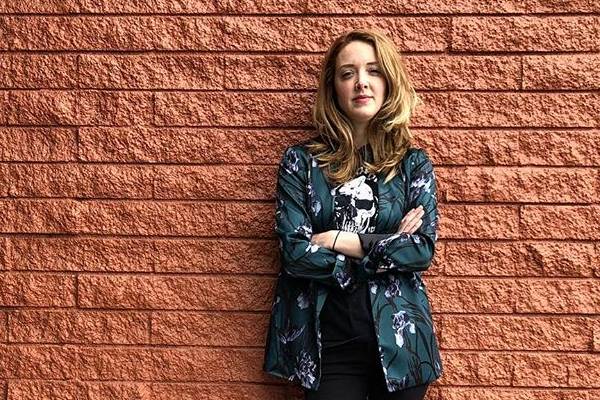 Both David Dastmalchian and his wife, Evelyn Leigh, are on the same wavelength when it comes to their professional careers. Evelyn Leigh is also a well-established actress and writer who has snagged amazing roles throughout the course of her career.
Born in the US on May 7th, 1986, Evelyn Leigh is both an amazing actress and wife. Let's find more on who Evelyn Leigh is and her relationship with her husband, David Dastmalchian.
Seven years of Marital Life David Dastmalchian
David Dastmalchian's wife, Evelyn Leigh, has been married to him since August 23, 2013. The married pair have been living happily together ever since without being part of any controversies or rumors. On April 2, 2014, a year after Dastmachian and Leigh tied the knot, the pair welcomed a son, Arlo Brooks Dein Dastmalchian.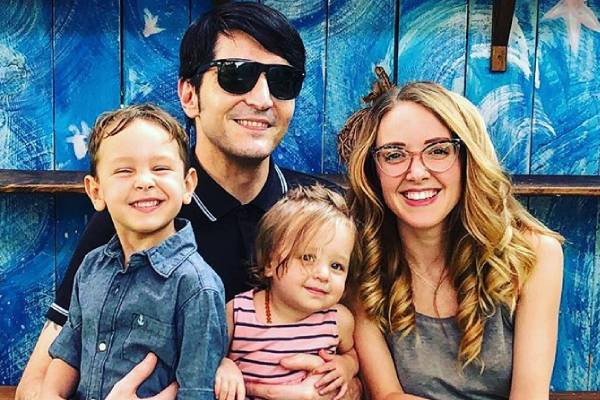 Following that, Dastmalchian's lover Evelyn Leigh became a mother of two, after their little daughter Penelope Dein Dastmalchian was born on the 3rd of June, 2017. Looking at all the frequent pictures from David Dastmalchian's Instagram, we can't help but smile at the overwhelmingly heartwarming photos of the family. The jolly family of four is seen celebrating birthdays and having fun, just traveling and hanging out together. No doubt, it's a beautiful family.
The pair of Evelyn Leigh and David Dastmalchian is genuinely a down-to-earth couple; we can't string any number of words accurately enough to describe how blessed the couple looks, especially after they welcomed their two utterly adorable children in the family. We wish the lovers nothing but the best for their future as couples.
Who is David Dastmalchian's Wife, Evelyn Leigh?
Evelyn Leigh, David's wife, isn't really highlighted by the mainstream media as much as the actor himself. But she is an amazing actress and screenwriter. According to IMDb, Evelyn Leigh has an aggregate of four acting credits in the filmography department. She has made her apperance in a short 2012 movie titled Shortcake. Next to that, she has showcased her writing and producing skills in the same film.
Furthermore, Leigh is a fantastic painting artist, which allowed her to snag the job of Art Director in the 2014 movie, Animals. Her husband, David Dastmalchian, also starred in the movie.
Apart from having secured a reputable spot in the acting industry, Evelyn Leigh is also a fine artist; she has been transforming walls into pieces of art all around Los Angeles, San Franciso, Seattle, and New York since 2014. The creative actress has launched a company named The Painted Line Mural Co. where people can pay her to decorate a space/wall with gorgeous geometrical murals of various sizes and colors. Obviously, this amazing venture has served her pretty well, since the company has worked with Google, Paypal, Marvel Studios and huge real estates firms like Ocean West, Legacy Partners, and NODE. Not to mention that huge media sites like the Los Angeles Times and LA WEEKLY have showered her with lovely compliments regarding her immaculate work.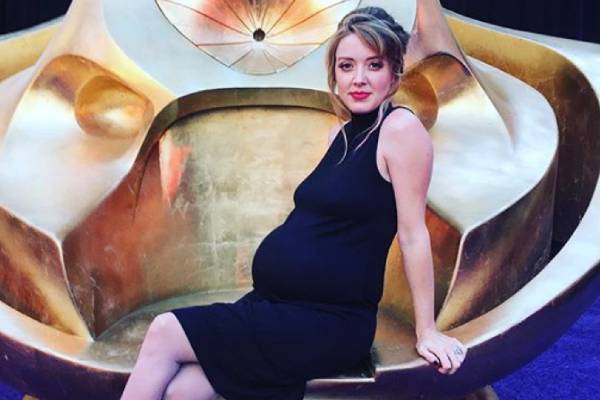 So to conclude, David Dastmalchian's spouse Evelyn Leigh is brimming with nothing but pure talent, creativeness, passion and an enormous amount of love for her kids. The elegant actress is subsequently a remarkable down-to-earth human and all the amazing ventures have been working pretty great for the versatile artist. Besides, we wish her nothing but the best for her married life, professional career and we hope to see more of those delightful, adorable kids, Penelope and Arlo on Dastmalchian's social media.
Keep Up With eCelebritySpy, For More Updates On News, Net Worth, Wikis, and Articles.