Take A Look Into The Relationship Between Brent Rivera And Eva Gutowski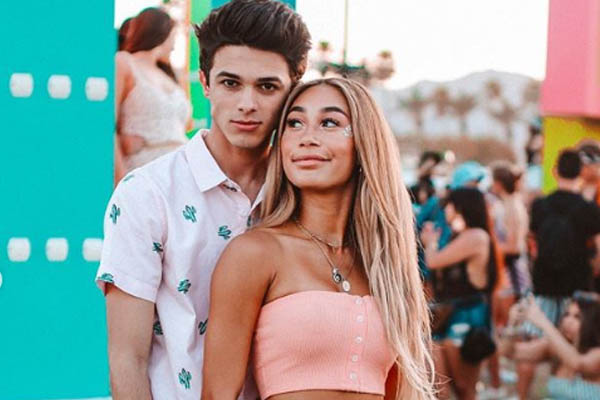 Eva Gutowski and Brent Rivera's relationship has certainly been a little complicated for everyone. Even Eva and Brent themselves have not been able to sort this out properly.
From being best friends to having crushes on each other, and then from dating each other to suddenly not, the relationship between Brent Rivera and Eva Gutowski has definitely been difficult to piece together. Their fans are still left speculating whether they're dating or not. 
Brent Rivera and Eva Gutowski Are Very Good Friends
Everyone that follows Eva Gutowski and Brent Rivera on their social media accounts definitely knows that they have been very good friends for a long time now. Brent has posted a picture on his Instagram (@brentrivera) of himself and Eva at Disneyland comparing their recent picture and a picture of them four years ago. He has captioned the picture "Disneyland with Eva 4 years ago VS today.. best friends forever" followed with a red heart emoji. So obviously they're just very good friends.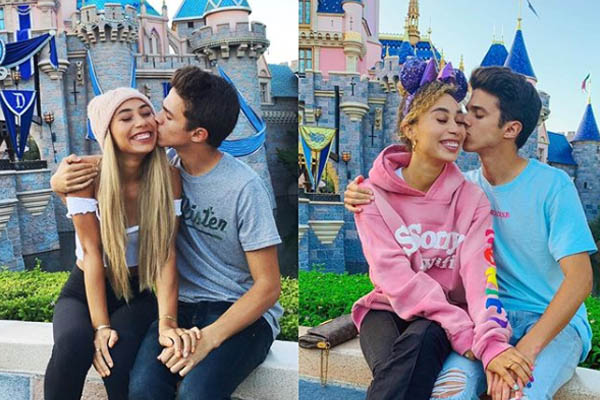 The duo of Eva Gutowski and Brent Rivera first met in 2015 on the set of Eva's music video for "Literally My Life." Eva had asked Brent to be in the video although they claim to have not known each other at the time. From then on they have been very good friends and have appeared in many of each other's YouTube videos.
Brent Rivera and Eva Gutowski Might or Might Not Be Dating
Fans are still very confused about whether Brent Rivera and Eva Gutowski are in a relationship or not. On one hand, they post videos such as "Dating My Best Friend For 24 Hours", "I Got Married To My Best Friend For 24 Hours" and such. They also post videos where they have kissed each other, on their social media. Eva has referred to Brent as "boyfriend" or "crush" in many of her videos. But on the other hand, they contradict themselves by saying that they are just friends. 
Many fans do not believe that Brent and Eva are "just friends." The fans who do believe that they are only friends, want them to be in a relationship already. 
But in two videos posted on Brent Rivera's YouTube channel, "Exposing Our Relationship" part 1 & 2, Brent and Eva have talked about their relationship and tried to clear up all the confusion. They explained that there had been a lot of feelings involved. Both of them have admitted that they had a crush on each other.
Eve Gutowski's rumored boyfriend Brent also said that they went on a couple of dates together. But after Brent Rivera's alleged girlfriend Eva posted some pictures on her Instagram of herself and some other guys, Brent got jealous and their relationship could not continue further from that.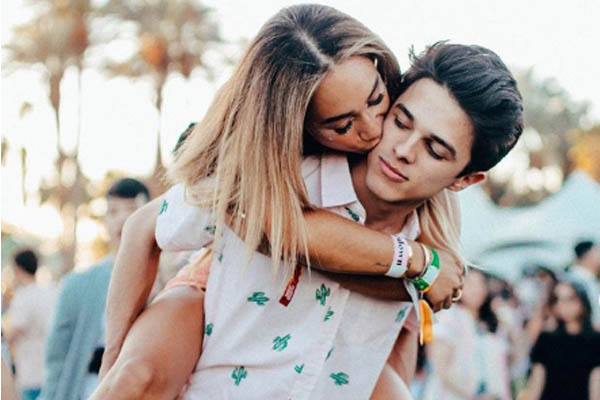 Many of their fans ship them and still hope for Brent Rivera and Eva Gutowski to be in a relationship but it is all up to them. 
Keep Up With eCelebritySpy, For More Updates On News, Net Worth, Wikis, and Articles.