7 Facts About Hank Williams' Daughter Jett Williams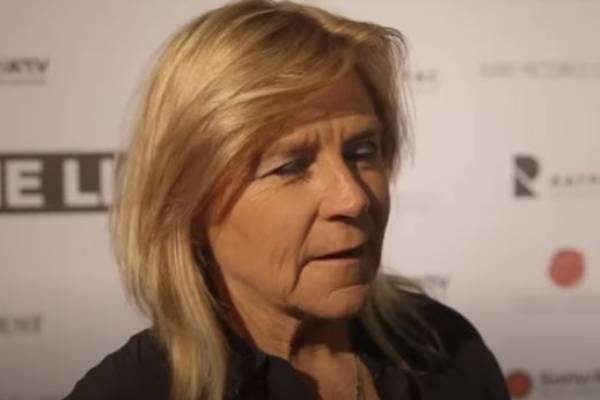 Jett Williams is widely known as the daughter of the late country music icon Hank Williams. Jett's father is regarded as one of the most influential men in the country music scene and has been an inspiration for many musicians. Hank's legacy is now carried out by his daughter, Jett, and son, Hank Williams Jr.
Just like her father and elder brother, Jett has also pursued a career in music and has gained massive accolades for her works. Here are seven facts about Hank Williams's daughter Jett Williams that helps us to know more about her.
Country Music Icon Hank Williams Jr.'s Daughter Katherine Williams-Dunning Died in A Car Crash
She Is A Posthumous Child
Hank Williams' daughter Jett was born on January 6, 1953, five days after her father died of heart failure. Her mother, Bobbie Jett, was in a brief relationship with her father in between his two marriages. Bobbie was a dancer and reportedly had an extramarital affair with the famous country singer. However, some sources suggest that their relationship started during the divorce processing of Williams and Audrey Sheppard.
 Jett was adopted by her paternal grandmother, Lillie Williams Stone in December 1954, and was renamed Catherine Yvonne Stone. However, she was adopted by another couple the following year after her grandmother's death. She was then named Cathy Lousie Deupree by her adopted parents and used it as her legal name.
Didn't Know Who Her Biological Parents Were
While Jett Williams knew that she was adopted, she had no idea who her birth parents were. She lived a great life with her adoptive family but only knew about her biological parents when she was in her twenties. Even though her father had already executed a custody agreement before her birth, Jett only got to know about him in the 1980s.
Even after finding out about her biological parents, Hank's daughter had to go through great lengths to prove her story. However, after a long and hard battle, Jett is now legally recognized as the country star's daughter and has continued to carry out his legacy.
Court Battles To Prove Her Relationship
After knowing about her true identity, Williams had to go through numerous court battles to be recognized as the late musician's daughter. Hank reportedly had gained his daughter's custody three months before her birth. However, years later, Jett had to go through great lengths to prove her relationship with her father.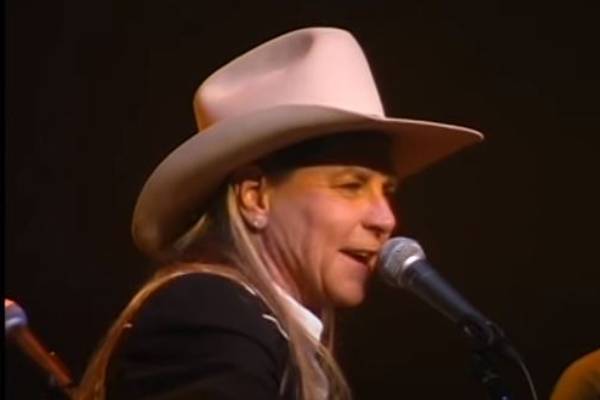 Jett had the help of investigative attorney Keith Adkinson, to prove her case and was the reason she found out about the custody agreement. They also found proof that she was deceived for the financial gain of others. Williams filed a lawsuit after the discovery and was then ruled her as the daughter of Hank Williams in 1985.
Relationship With Her Lawyer
Keith Adkinson not only helped Jett in her quest to be recognized as Hank Williams's daughter but also became a big part of her personal life. Adkinson was not only interested in the case but also showed a personal interest in her, and the two became closer through the process.
During her fight for justice, she was already married but later divorced her first husband. Then Keith and Jett began their relationship and married in 1986. The singer-songwriter has credited her husband for being the strength in the difficult times. The pair were married until Keith's death on June 19, 2013. However, there are not many details about Jett's personal life, and whether or not she has children or is a mother is still a mystery.
Following In Her Father's Footsteps
Shortly after the legal battles, Jett was convinced by Keith to pursue a career in music and introduced her to country music. She went through vocal training and then started her career by signing her father's song. Since then, she has released a few records and even performed with her father's backing band, The Drifting Cowboys. Jett and her half-brother, Hank Williams Jr., have both used their voices to keep their father's legacy alive.
In addition to music, Williams also published her autobiography titled, Ain't Nothin' as Sweet as My Baby, in 1990. The book documents the struggles she faced in her life and the end result of them. Well, we can assume Jett Williams' net worth to be of a considerable amount, which she has amassed from her multiple endeavors.
Strained Relationship With Her Brother
While Jett has been recognized as Hank Williams's daughter by the court, her family members have not addressed the issue. During one of the legal battle, it was revealed that she was yet to meet and have a conversation with her half-brother, Hank Williams Jr. 
Not only this, Williams Jr. actually appealed to the federal court about the judgment of his sister getting a share in their father's inheritance. However, the court refused to hear the case in 1990, and currently, both of Hank's children have rights on their father's music.
Has Been Arrested Twice
Well, Jett Williams was arrested for driving under the influence on two occasions. She was first arrested and charged with DUI in February 2014. She reportedly admitted to having two beers and failed the sobriety test. She was also not wearing a seat belt and was released after posting a $1K bond.
Jett's second arrest came not even three months later and was charged with DUI again. At the time of arrest, she admitted to eating pizza and drinking a Diet Coke and also that she had been drinking earlier. Drinking seems to be a problem among the Williams family. Her father also suffered from alcohol abuse, and it was one of the reasons behind his poor health and subsequent death. Jett's brother, Williams Jr., also used to depend on alcohol and drug during the mid-1970s.
After years of hardships, Jett adopted both of her biological parent's names and performed under it and found fame for her music. Now she lives in Washington, and even though she is Hank Williams' daughter, she has managed to keep most of her life hidden from the spotlight.
Explore more on eCelebrity Spy and get updates on Celebrity News, Wikis, Net Worth, and More.