Hank Williams Jr Net Worth - Look At The Country Singer's Income And Earning Sources
Hank Williams Jr. Net Worth
$45 million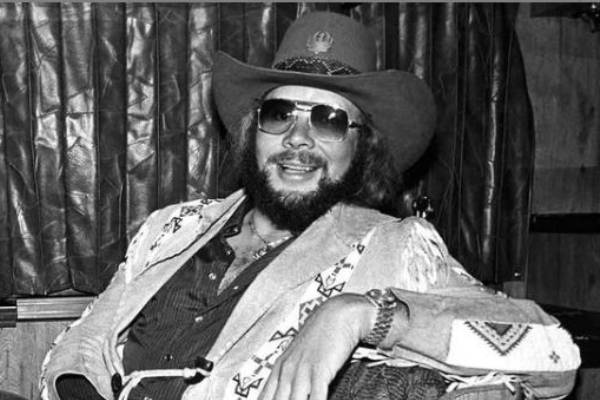 | | |
| --- | --- |
| Birth Name | Randall Hank Williams |
| Birth place | Shreveport, Louisiana, USA |
| Profession | Musician |
| Nationality | American |
| Zodiac Sign | Gemini |
| Hair Color | Brown |
American singer-songwriter Hank Williams Jr. found fame by imitating his father Hank Williams and covering his hit songs. Williams Jr. has since evolved his music career and found his own style, which is a blend of country, blues, and southern rock.
The talented musician has now established himself in the country music scene and has earned a vast fortune from his successful music career. Hank Williams Jr.'s net worth of $45 million comprises of his earnings from albums sales and touring income.
Rodney Atkins Net Worth - Income And Earnings As A Country Music Singer
Hank Williams, Jr. Net Worth And Earnings
As stated above, musician Hank Williams Jr. has an estimated net worth of $45 million. He has accumulated this vast fortune from his highly successful career. His father, on the other hand, had an estimated net worth of $100 thousand during the time of his death, which is more in terms of current value.
How Much Does Hank William Jr. Earn From Album Sales?
The eldest son of the well-known American musician from the 20th century, Hank started his music career by singing his father's songs and also took his father's name rather than using his birth name, Randall Hank Williams. He made an album of duets with numerous recordings of his father, Hank Williams.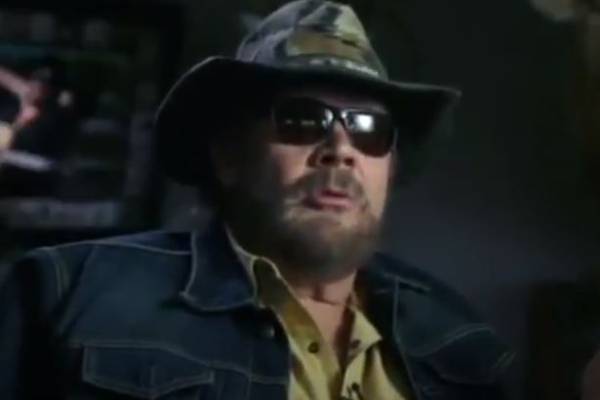 After being under Williams' shadows for most of his early career, the multi-instrumentalist began to form his own musical style. He recorded and released several albums in the 70s and continued to put out two albums per year in the 1980s. Many of these records charted in the Billboard Top Country Albums chart and earned thousands of dollars from their sales. Some of the estimated earnings of Williams Jr.'s albums according to The Richest are given below:
| | |
| --- | --- |
| Albums | Earnings |
| Your Cheatin' Heart | $500K |
| Whiskey Bent and Hell Bound | $1M |
| The Pressure Is On | $1M |
| Strong Stuff | $500K |
| Hank Williams, Jr.'s Greatest Hits (Compilation) | $5M |
| Major Moves | $1M |
| Five-O | $500K |
| Hank Williams, Jr.'s Greatest Hits, Vol. 2 | $1M |
All of Williams' albums have been successful in their own rights. Many of them even crossed the million-dollar mark, and the earnings from album sales have profoundly impacted Hank William Jr.'s net worth.
Income From Merchandise Sales And Tour
Like many other musical artists, Hank has also released a merchandise line. However, the country artist's store is a unique blend and consist of items like suspenders, stickers, caps, and other clothing apparel. Some of the merch products and their respective prices are listed below:
Hank Williams, Jr. Suspenders - $30.00
Hank Sticker Set X 4 - $15.00
Hank JR Ruger Logo Trucker Hat - $30.00
Hank JR Ruger LOGO Raglan Tee - $35.00
Hank JR Ruger Logo Black Bandana - $15.00
Hank JR Ladies Beater Tee - $30.00
Ruger Logo Solid Steel Keychain - $10.00
Ruger Logo Zippo Lighter - $30.00
These merchandise items are all available for purchase on Hank's official merchandise store. And with the massive fan-following he has gained over the years, it is clear that the earnings from the merchandise sales have undoubtedly helped raise Hank Williams Jr.'s net worth.
In addition to merch and album sales, Hank also earned an enormous amount from the several tours he has been on. He has also performed in various festivals around the world. And with a few performance dates scheduled in the upcoming months, Williams Jr.'s earnings from the tour revenues will raise his total net worth.
Lifestyle And Assets
After earning a massive fortune from a highly successful career, Hank Williams Jr. lives a comfortable lifestyle. He owns a ranch in southwestern Montana and lives in Alabama. He is also a keen hunter and has been a hunting guide for many visiting people. He has also shown support for the Alabama Hunting Bill and is politically involved in the Republican Party.
Trivia
Hank Williams Jr. was born in Shreveport, Louisiana, on the 26th of May, 1949, as Randall Hank Williams.
He grew up surrounded by many musicians who were influenced by his father's music.
Audrey Williams, his mother, raised him after Hank lost his father in 1953.
Hank documented his childhood in a semi-autobiographical book, Living Proof, which was co-written with Michael Bane.
His half-sister, Jett Williams, was born five days after Hank Williams died in 1953. She also followed in her father's footsteps and has written and released a few albums.
He is currently married to Mary Jane Thomas. He was previously married to Gwen Yeargain and Becky White.
He has five children, Hank Williams III, Holly Williams, Hilary Williams, Sam Williams, and Katherine Williams-Dunning. Katherine lost her life in a car crash in June 2020.
Hank suffered from severe injuries due to a mountain-climbing accident, and to cover the scars from the surgeries, he wore hats and grew a beard.
Get More Updates In News, Entertainment, Net Worth, and Wikis In eCelebrity Spy.