Look At All Of Suzy Miller's Marriages And Know More About Her Ex-Husbands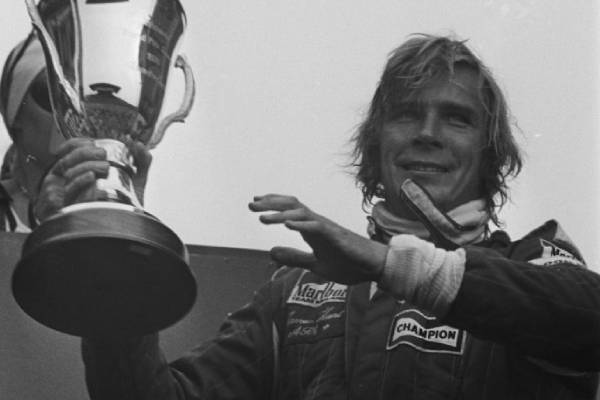 Susan Miller, or commonly known as just Suzy Miller, is a British model and actress who gained popularity for being 1976 formula one world champion James Hunt's wife. She also made appearances in movies like 'Twenty Nine' and 'The Wild Geese' which adds up to her popularity. Being considered as one of the sporting world's most happily married couples, it is on anyone's curious mind that what exactly went wrong between the pair, James and Suzy.
Suzy then went on to marry twice with popular actor Richard Burton and an American millionaire Jack Cawood. Now, let's dig in right through this article to know more about her husband.
James Hunt And Suzy Miller Met In Spain
James Hunt is one of the celebrated formula one drivers who was famous for his 1976 run. He won the World Championship at that time, making him sixth British racer to do so. James and Suzy met in 1974 and married him the same year after James proposed her just weeks later. They met in Spain during the Grand Prix tournament as Miller was reported to be living in Ibiza, Spain, during that time.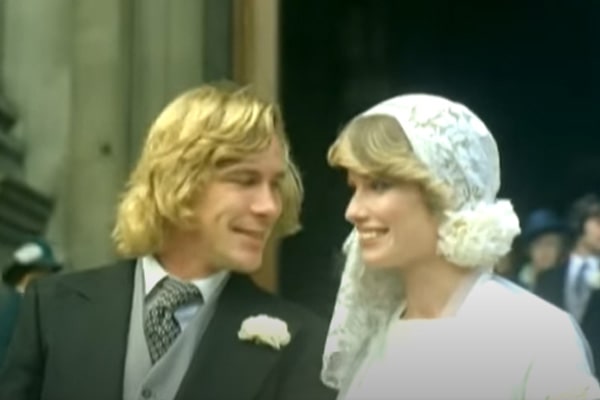 Hunt was a known womanizer even back then. The dynamics of the couple's relationship can also be seen in the 2013 movie' Rush' where Chris Hemsworth and Olivia Wilde portray the couple. According to Daily Mail, he is believed to have slept with more than 5000 women in his lifetime. He used to have a gigantic appetite for sex, and whenever he needed it, he would do it with anyone. With that being clear, it was pretty obvious that the marriage between Hunt and Suzy was doomed to fail. There are reports that hunt actually sold Suzy to Burton for $1 million.
Richard Burton Divorced His Ex-wife For Suzy
Richard Burton is a seven times Oscar-nominated actor and is mainly known for his roles in movies like 'Cleopatra' and 'Who's afraid of Virginia Woolf.' He was a celebrated actor and a known figure back in the days and also grabbed a Golden Globe for the best actor. Richard was married to actress Elizabeth Taylor before becoming Suzy Miller's husband. Burton had met Suzy on a skiing resort in Switzerland and invited her to visit him in New York. Richard, who was 22 years older than Susan, quickly fell in love with her.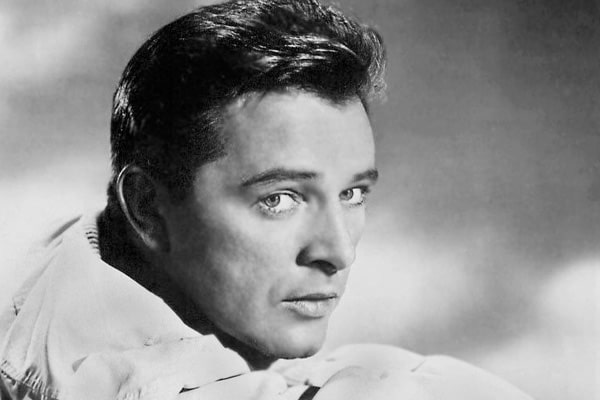 The relationship between them escalated so fast, and Richard divorced his wife, Elizabeth Taylor, without a second thought. Buton had married Taylor for the second time in 1975, but just when Taylor thought to have found her husband back, Suzy came and ruined the party. Unfortunately, the relationship between them couldn't last long as Suzy grew jealous of Richard's ex-wife and divorced him in 1982.
Suzy Miller's Husband, Jack Cawood Was A Real-Estate Developer
Susan married one last time to Jack Cawood- who was a real estate developer in Puerto Vallarta, Mexico. The couple had known each other as friends for 4-5 years before marrying. They had initially met when Richard Burton bought a house in Puerto Vallarta. After Suzy and Richard's separation, the two started going out together and fell in love. 
7 Facts About Jackie Stewart's Wife Helen Stewart
Regardless of the ups and downs, Suzy Miller had a pretty thrilling married life. Her current whereabouts and relationships are still under the radar, but we can assume she is living a happy old age life, free from the dramas of the earlier days.
Explore more on eCelebrity Spy and get updates on Celebrity News, Wikis, Net Worth, and More.