Find Out More About Tony Robbins' Wife Sage Robbins. Married Since 2001, Do They Have Any Children?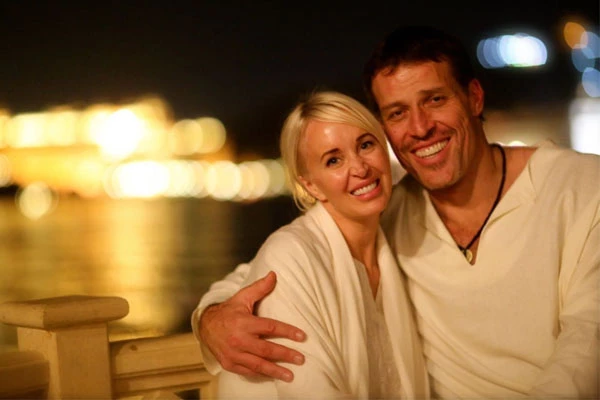 The pair of Tony Robbins and Sage Robbins have been married since 2001. Having been married for almost two decades, the couple has been maintaining a stable relationship so far. However, the duo has no children together.
Tony Robbins is a business strategist. He is also a well-known author and a motivational speaker. He is mostly known for his self-help books and seminars. As for Tony Robbins' wife Sage Robbins, she previously went by the name "Bonnie" and worked as a health food store clerk. 
Tony Robbins and Sage Robbins Have Been In A Relationship For Almost Two Decades
When they appeared on Oprah's show, Tony and Sage had revealed that they met during an event. It seemed like they hit it off quite easily. Friendship turned to romance, they have now been married since 2001. They had been friends for some time before they started viewing each other romantically.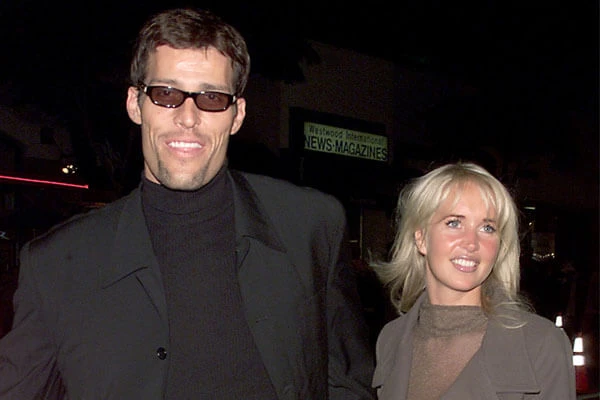 The married couple seems to love each other a lot. Tony Robbins often shares pictures of his wife on his Instagram account (@tonyrobbins). Sage Robbins also accompanies her husband on various of his motivational speeches. She often gives relationship advice alongside her husband. Whenever they appear in interviews, they express nothing but love for each other. We can say that the pair is living a happy married life.
Tony Robbins Was Sued By Sage's Ex-Husband 
Tony Robbins and Sage Robbins' union definitely did not start in an eventful way. While they were engaged, Sage Robbins' ex-husband John Lynch had threatened to sue Tony for being the cause of his and Sage's divorce.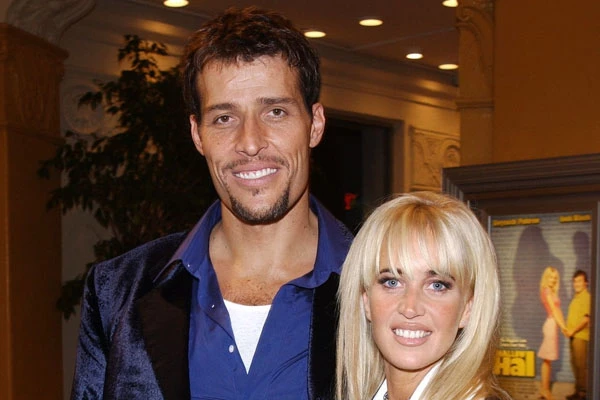 This was proved wrong when the then engaged couple confirmed that they didn't even know each other during the time of Sage's separation. However, Lynch still attempted to sue Robbins for this reason. Tony Robbins, in turn, sued Lynch for libel. 
Their Children
Although Tony Robbins and Sage Robbins have been married for a long time, they do not have any children together. However Tony has four kids; three from his previous marriage with Becky Robbins, and one child with his ex-girlfriend Liz Acosta.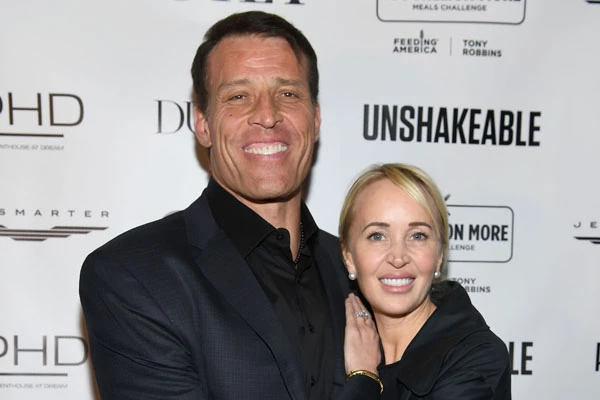 Only two of Tony Robbins' children have been exposed to the media so far. His son Jairek Robbins, whom he had with Liz Acosta, is a motivational speaker. Much like his father, Jairek has also been quite successful in this field. As for Tony Robbins' daughter, Jolie Jenkins is an actress and has worked in movies and series such as One Day at a Time, 2 Broke Girls, House of Lies, and many more. 
With the success he has achieved, it seems like Tony and his wife are living a happy and comfortable life. 
Keep Up With eCelebritySpy, For More Updates On News, Net Worth, Wikis, and Articles.