Jairek Robbins - American Motivational Speaker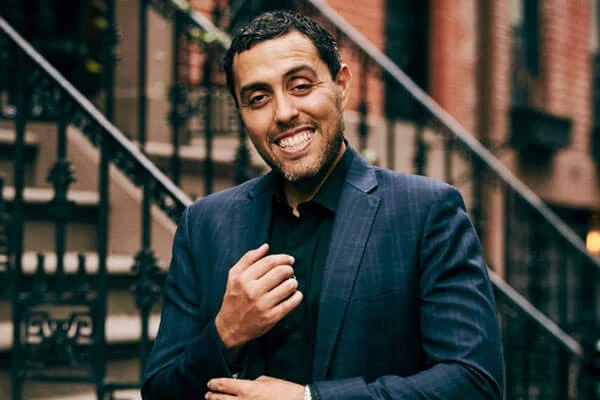 Quick Wikis
Fact
Value
Birth Name
Jairek Robbins
Birth Day
05/26/1984
Birth place
Santa Monica, California, United States
Zodiac Sign
Gemini
Nationality
American
Profession
Performance Coach, Motivational Speaker
Husband/Wife
Amanda Andrzejewski
Sibling
Jolie Jenkins
College/University
University of San Diego
Personal Website
jairekrobbins.com
Eye color
Green
Hair Color
Black
Jairek Robbins was born on the 26th of May 1984 in California, USA. He is a performance coach and motivational speaker. He has spoken in front of thousands of people and has been awarded various awards for his works.
Jairek Robbins was born to Tony Robbins and Liz Acosta. He has a half-sister named Jolie Jenkins. He comes from a successful family and has managed to achieve that success himself as well. He is currently married to Amanda Robbins and is about to be a father.
Jolie Jenkins Net Worth - Salary From Alexa & Katie And Other TV Series
Net Worth and Sources of Income
Jairek Robbins' net worth has not been revealed to the public yet. But he must have amassed a huge fortune from his successful career as a motivational speaker and performance coach. As for his father, Tony Robbins' net worth is estimated at $500 million. Robbins has been coaching business owners, various individuals, and teams for more than a decade. He has also delivered speeches in various businesses and organizations such as Harvard University, United States Air Force, United States Marine Corps, BMW, and many more. 
Furthermore, Tony Robbins' son Jairek also has a YouTube channel with over 6.94K subscribers where he posts various of his motivational speeches.
For his exceptional work in helping other people, Jairek Robbins has been acknowledged with a United States Congress' Congressional Award Gold Medal. He was awarded the highest honor as he accomplished 400 hours of community service. He also volunteered in Uganda for 4 months. Jairek Robbins seems to be quite a charitable person and must earn a grand sum through his works.
Jairek Robbins Is A Best-Selling Author
As a motivational speaker, Jairek Robbins has written a book titled "Live It!". This book has become a best-seller and talks about how a person can achieve success by living with purpose.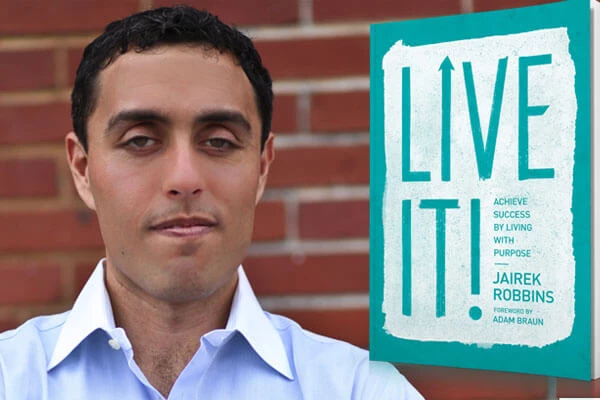 This best-selling self-help book has helped and inspired many people. Sold in various countries, this book can be purchased in Amazon for the price of $11.35. The multitalented public speaker also posts podcasts on motivational topics. These podcasts can be listened to on Jairek Robbin's Soundcloud as well.
Jairek Robbins' Father Was A Life Coach
As mentioned above, Jairek Robbins was born to Tony Robbins and his previous girlfriend Liz Acosta. Jairek's father Tony Robbins is a successful business strategist. He is also an author and life coach.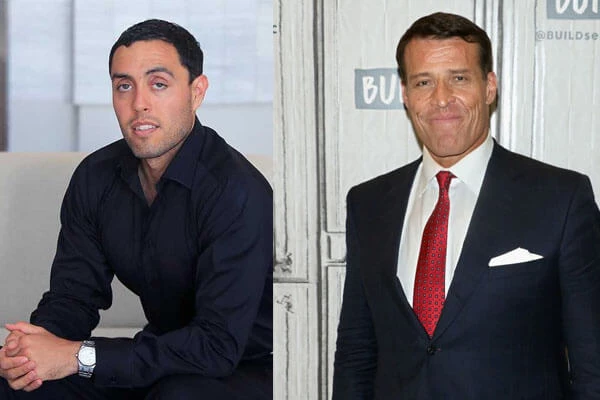 However, not much has been disclosed about Jairek Robbins' mother Liz Acosta. Jairek also has a half-sister named Jolie Jenkins who is an actress. As for his father, Tony is currently married to his beautiful wife Sage Robbins.
His Wife and Children
Much like himself, Jairek Robbins' wife Amanda Andrzejewski or Amanda Robbins is also an entrepreneur. She works as the business coach and chief marketing officer at Performance Coach University. She is also the co-founder of this company. A successful and independent woman, Amanda has worked at various companies. More about her works can be found on her Linkedin account.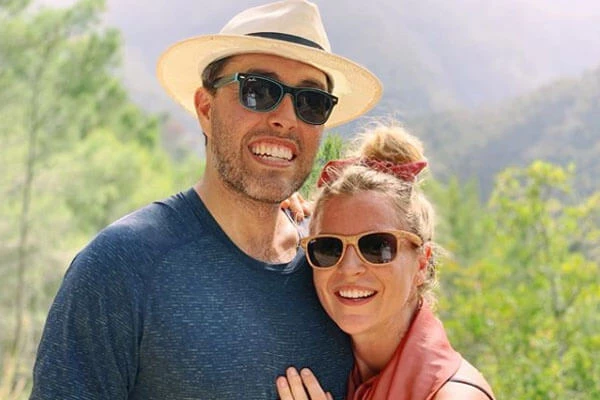 We can see that the lovely pair share a lot of love between them. The par of Jairek Robbins and Amanda Andrzejewski often share pictures of each other going to various dates on their Instagram accounts (@peaceloveandgummiworms and @jairekrobbins), followed by loving captions. 
Through her Instagram account, Amanda Robbins recently shared the news that she and her husband Jairek are about to be parents. She posted a video made by Jairek that celebrated this news. Looking at their happiness, we can assume the married couple to be loving and supportive parents.
Plus glancing at Jairek's life, it seems he is enjoying his life to the fullest and doing everything he can to bring a little change to this world. 
Keep Up With eCelebritySpy, For More Updates On News, Net Worth, Wikis, and Articles.