Adam Dell Net Worth - Income As A venture Capitalist and Attorney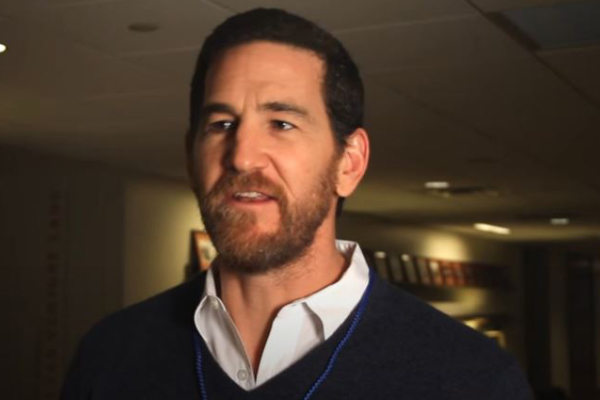 In the everchanging world of technology and informative business, many people have invested their money, education, and even their life to produce new and impressive technology. Due to these investments, many innovative products have been available for general people and has made the lives of millions of people easier. 
Among thousands of people investing in technological companies and business, Adam Dell is one of them. He has gained success in most of his business ventures and has managed to amass a huge fortune of an estimated $200 million.
Adam Dell Net Worth And Earnings
As mentioned above, Adam Dell's net worth is estimated to be $200 million. He amassed this huge fortune by founding and investing in various technological companies.
Income As A Venture Capitalist
Adam Dell's career as a venture capitalist started after he joined the venture capital firm of Enterprise Partners. He continued to work in the field and became a partner in the Crosspoint Venture Partners in 1999. He also formed a $100 million early-stage venture capital firm, Impact Venture Partners in 2000. He has also become a partner of other firms like Austin Ventures and Goldman Sachs.
Padma Lakshmi Net Worth - Income And Earnings As An Author, Television Host, Actress And Model
After working with so many firms and being a partner with most of them, Adam Dell's earnings from this part of his profession must have had a significant role in increasing his net worth.
Income As A Corporate Attorney
Before joining the world of venture capitalism, Dell worked as a corporate attorney for a few years. He has worked for Winstead Sechrest & Minick in Austin, Texas after he completed his studies at the University of Texas School of Law. He then worked for Enterprise Partners in California and later Crosspoint Venture Partners.
While he did not continue his career as a corporate attorney, the years spent in the job must have earned him a huge paycheck. As the average salary of a corporate lawyer is around $111K per year, Adam Dell's salary from his days as a corporate attorney must have been around the same amount, or even more.
Income From Investments In Various Companies
The brother of Michael Dell, founder of the computer manufacturing company, Dell Inc. himself has invested in multiple technological companies. Dell has invested in various companies like Hotjobs.com, a job searching engine that was acquired by Yahoo!, Ingenio, that was acquired by AT&T. He has also invested in OpenTable, an online restaurant reservation service. 
Apart from the above-mentioned companies, the clever investor has also founded several companies himself. Clarity Money, Civitas Learning, Buzzsaw.com, and MessageOne are the companies that were founded by Dell. Among these, Clarity Money was acquired by Goldman Sachs in 2018, Buzzsaw was acquired by Autodesk in 2002 and MessageOne was acquired by Dell Inc. in 2008. From the sales of these companies, Adam must have gained a huge percentage of profit as a founder of the company.
All these investments must have generated a huge income for the savvy businessman. Adam Dell's net worth must have seen a huge boost from the profits gained from these popular company investments that he had done during his earlier years.
Along with all of these investments, Adam Dell's earnings also include his salary as a professor. He served as a professor at both the Business School at Columbia University, where he taught a course on business, technology, and innovation. He also taught a class on the role of law in innovation at the University of Texas School of Law.
Custody Battle
When Padma Lakshmi was pregnant with her daughter in 2009, she was not sure if the father was her ex-boyfriend Adam Dell or her then-boyfriend Ted Forstmann. This confusion was cleared after prenatal DNA testing revealed Dell as the father of the child. However, this resulted in a vicious custody battle with both sides wanting the full custody of the child.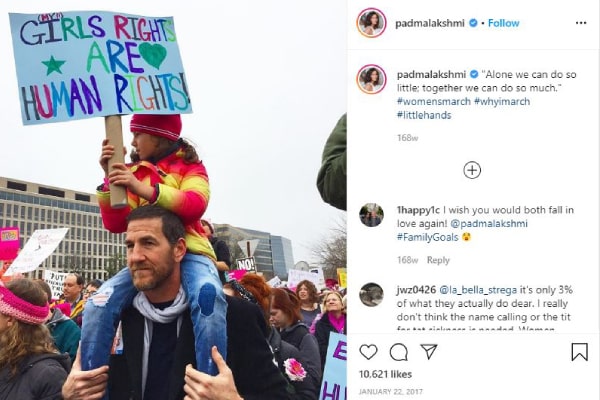 The bitter battle continued for a very long time, which Padma lost. After the court decision, Adam was allowed visitation rights and extra custody along with the baby taking his last name. While the duo went head to head in the past, currently, they reportedly have rekindled their relationship. They were seen together on various occasions in the previous year, but they have not made their relationship official yet. 
Lifestyle
Looking at the massive numbers as his net worth from his extensive career in business, we can say that Adam Dell enjoys a comfortable lifestyle. And with news about him rekindling his relationship with Padma Lakshmi, it seems like he also has been living a happy life with both her and their daughter. 
Some Facts About Adam Dell
Adam Dell was born in Houston, Texas, on January 14, 1970.
His mother, Lorraine Charlotte, was a stockbroker, and his father, Alexander Dell, was an orthodontist.
His brother, Michael Dell, founder of Dell Inc., is one of the billionaires in America.
He is in a relationship with popular host Padma Lakshmi with whom he shares his daughter, Krishna Thea Lakshmi-Dell.
He has a law degree from the University of Texas School of Law and also a B.A. in political economy from Tulane University.
Explore more on eCelebrity Spy and get updates on Celebrity News, Wikis, Net Worth, and More.