Alan Dershowitz Net Worth - Earning As A Lawyer, Jurist, And Political Commentator
Alan Dershowitz Net Worth
$25 million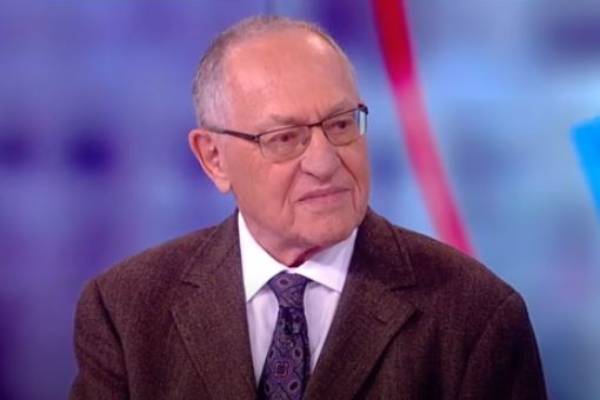 | | |
| --- | --- |
| Birth Name | Alan Morton Dershowitz |
| Birth place | New York, New York, USA |
| Profession | Lawyer and Professor |
| Nationality | American |
| Zodiac Sign | Virgo |
| Hair Color | Grey |
Alan Dershowitz is a well-known American lawyer and professor who has worked on U.S. constitutional law and American criminal law. He is also recognized for being a part of the legal team of many high-profile but controversial individuals like O. J. Simpson, Harvey Weinstein, Jeffrey Epstein, and most recently, President Donald Trump.
The American lawyer has also spent more than forty years teaching at Harvard Law School and shared his legal expertise as a commentator for various establishments. Alan Dershowitz's net worth of $25 million also includes his earnings from his book sales and as a political commentator.
Lisa Bloom Net Worth - What Is Her Income As An Attorney?
Alan Dershowitz Net Worth And Earnings
As mentioned above, Alan Dershowitz has an estimated net worth of $25 million. Much of his total wealth comes from his work as part of the legal defense teams for various well-known personalities. Whereas the income from book sales and as a professor has also helped increase his total earnings.
Income As A Lawyer
Alan Dershowitz studied at Yale Law School and, upon graduation, clerked at the Court of Appeals for the District of Columbia Circuit under David L. Bazelon. He also worked under the Justice Arthur Goldberg of the Supreme Court for a year.
After this, Dershowitz joined Harvard as a professor but maintained his legal practice in both civil and criminal law. Alan worked on many cases throughout his career and first came into the limelight after handling the successful appeal of Harry Reems in 1976. Reems had been convicted of distribution of obscenity due to his work in the p*rnographic movie DeepThroat.
A few years later, Alan Dershowitz represented the British socialite, Claus von Bülow, at his appeal for the attempted murder of his wife, Sunny von Bülow. The conviction was overturned, and Alan gained massive recognition for his part in the result.
After this, the American lawyer continued to represent high-profile individuals like Józef Glemp, O. J. Simpson, Julian Assange, and Jeffrey Epstein. In 1990, he reportedly received a $75K out-of-court settlement after he sued The Boston Globe over a remark attributed to him by Mike Barnicle.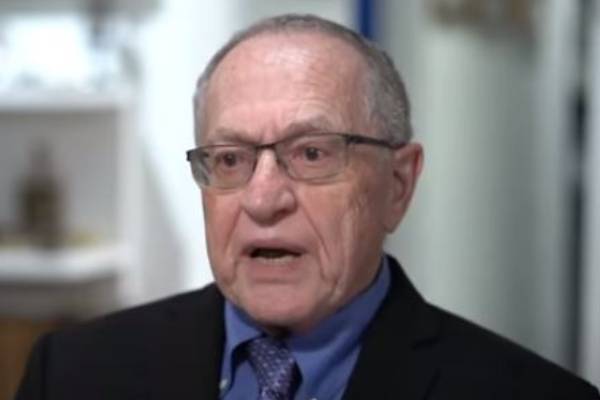 The famous lawyer has also joined the legal team of other controversial figures like Harvey Weinstein and Donald Trump. He was the consultant for Harver's lawyer, Benjamin Brafman, whereas he was part of the legal team which defended Trump against impeachment charges. 
According to The Richest, Dershowitz reportedly charges $10,000 per hour as a high-profile criminal lawyer. And since he has represented many multimillionaires throughout his career, there is no doubt that Alan Dershowitz's net worth of $25 million mostly comprises his earnings as a defense lawyer.
Income As A Professor
After clerking at two major courts in the early stages of his career, Dershowitz was appointed by the Harvard Law School as an assistant professor in 1964. He was made a full professor at the age of twenty-eight in 1967, making him the youngest professor of law at the time.
In 1993, Alan Dershowitz was appointed Felix Frankfurter professor of law, and spent two more decades teaching at Harvard Law. It is unclear how much he earned during his tenure at the famous law school. However, according to The Richest, Dershowitz's salary as a visiting professor at Harvard University was $60,000.
The popular defense lawyer spent around five decades as a professor of law at the Ivy League university and has undoubtedly earned thousands if not millions from his teaching career. While his earnings from teaching might be smaller than his income as a high-profile lawyer, Alan Dershowitz's net worth has undoubtedly been impacted by his salary as a professor.
Income From Book Sales
In addition to his career as a lawyer and professor, Alan Dershowitz is also a prolific writer. He has published more than 1000 articles in newspapers, journals, and magazines. He wrote Op-Eds in the New York Times and The Los Angeles Times, and other well-known magazines.
Furthermore, Dershowitz has published thirty fiction and non-fiction books, which are popular among a large audience. Many of his works were bestsellers and helped him earn millions of dollars. Some of Alan's books and their respective price are listed below:
| | |
| --- | --- |
| Books | Prices |
| Letters to a Young Lawyer | $15.00 (Hardcover) |
| Guilt by Accusation: The Challenge of Proving Innocence in the Age of #MeToo | $16.49(Hardcover) |
| Reversal of Fortune: Inside the Von Bulow Case | $9.99 (Kindle) |
| The Case of Israel | $12.99 (Kindle) |
| Taking the Stand: My Life in the Law | $10.49 (Paperback) |
| The Vanishing American Jew | $30.00 (Hardcover) |
| Chutzpah | $19.99 (Paperback) |
| The Trials of Zion: A Novel | $11.99 (Kindle) |
The former Harvard professor's book Chutzpah was a New York Times Bestseller, and few others are national bestsellers. As the author of several bestselling books, Alan Dershowitz's income has been heavily impacted by the book sales earnings.
Lifestyle And Assets
Alan Dershowitz has amassed a fortune and enjoys a lavish lifestyle. He and his wife, Carolyn Cohen, previously owned a mansion in Cambridge, Massachusetts, and lived there for many years. Dershowitz reportedly bought the massive property for $1.15 million in 1990 and put it up for sale with a price tag of $3.9 million in 2012.
While Alan and his wife sold their Cambridge home, they still have plenty of places to go and live in. They own properties in Miami Beach, Manhattan, and Martha's Vineyard, Massachusetts, and divides their time at these places.
Trivia
Alan Morton Dershowitz was born in New York, on September 1, 1938, as the son of Harry Dershowitz and Claire Ringel.
After graduating from Yeshiva University High School, he attended Brooklyn College and received his political science degree in 1959.
He also studied at Yale Law School and graduated with a Bachelor of Laws in 1962. 
His first marriage was to the late Sue Barlach, and they had two sons together: Jamin Dershowitz and Elon Dershowitz.
From his second marriage to Carolyn Cohen, Dershowitz is a father to daughter, Ella Dershowitz.
Get More Updates In News, Entertainment, Net Worth, and Wikis In eCelebritySpy