Lisa Bloom Net Worth - What Is Her Income As An Attorney?
Lisa Bloom Net Worth
$5 million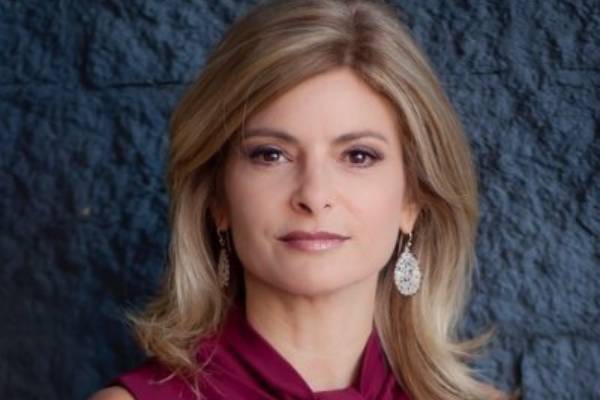 | | |
| --- | --- |
| Birth Name | Lisa Read Bray |
| Birth place | Philadelphia, Pennsylvania, USA |
| Profession | Attorney, Author, and Legal Analyst |
| Nationality | American |
| Zodiac Sign | Virgo |
| Hair Color | Blonde |
American attorney Lisa Bloom is best known for representing victims of sexual abuse on many high profile cases. She is also recognized as an advisor for Harvey Weinstein amid the sexual abuse allegations against him in 2016. She is the only child of Peyton Huddleston Bray Jr and Gloria Allred, a civil rights attorney.
Along with her works as an attorney, Gloria Allred's daughter is also the founder and owner of the law firm, Bloom Firm. The famous attorney has amassed a massive fortune through all of her works, and according to Celebrity Net Worth, Lisa Bloom's net worth is estimated to be around $5 million.
Lisa Bloom Net Worth And Career
As mentioned above, Lisa Bloom has accumulated a fortune of $5 million from her career as an attorney. She also earns a considerable sum as the owner of the popular law firm, Bloom Firm.
Income As An Attorney
Lisa Bloom graduated from Yale Law School in 1986 and started her career in New York. She then joined her mother, Gloria Allred's law firm, Allred, Maroko & Goldberg, in 1991 and helped represent various parties. On behalf of her clients, she sued the Boy Scouts of America for sex discrimination and also LAPD and the Roman Catholic Church while working at her mother's firm.
In 2001, Lisa left the firm and spent a few years working as a legal analyst for various networks. She returned to practicing law and founded the Bloom Firm in 2010. In the early stages, the law firm handled family, civil and criminal matters of small capacity. But the firm has since evolved, and through it, Bloom has represented celebrities like Janice Dickinson, Blac Chyna, and Mischa Barton.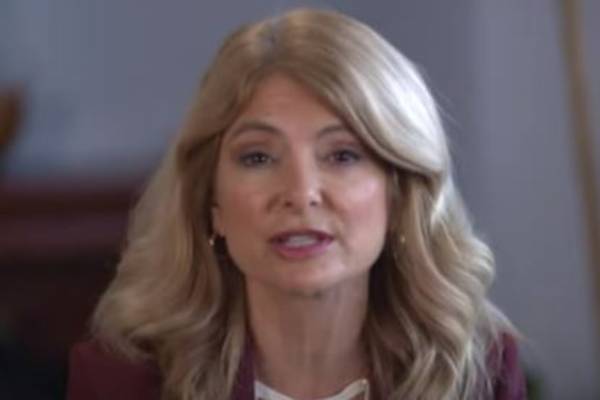 Lisa Bloom and her firm found much fame after she represented the women accusing former Fox News anchor Bill O'Riley of sexual harassment. The attorney also offered to represent the women who were accusing then-presidential candidate Donald Trump of sexual misconduct.
After working with and for victims of sexual misconduct, Bloom took the role of advisor for Harvey Weinstein during his sexual misconduct allegations in 2017. She received massive criticism for her work with Weinstein, and she stepped down from her role on October 7, 2017.
In the book, She Said, published in 2019 by reporters Megan Twohey and Jodi Kantor; it was revealed that Lisa had assisted the disgraced movie mogul Weinstein in undermining his accusers. She has since apologized for her work and now uses her law degree to represent sexual misconduct victims.
While her career has been marred by a few instances like the Harvey Weinstein case, the American attorney has continued to work in the field of law and has earned a considerable sum. While it is unclear how much she charges now, Lisa reportedly offered her service to Weinstein at a rate of $895 per hour.
Looking at the amount she received for the role of an advisor for Harvey Weinstein, there is no doubt that the attorney earns a significant amount from her career. And as a result, Lisa Bloom's net worth has undoubtedly been impacted by her individual and her law firm's works.
Income From Television Shows
After leaving her mother's firm in 2001, Lisa Bloom started appearing on cable news sharing views on various subjects. She was featured on shows like The Insider, Dr. Phil, The View, The Situation Room, and Reliable Sources, among others. Bloom eventually served as a legal analyst on CNN, CBS News, and MSNBC.
Moreover, Lisa was a host for the show, Lisa Bloom: Open Court, a legal news program that aired on truTV from 2006 to 2009. As a significant part of the aforementioned shows. Lisa Bloom's earnings must have skyrocketed at the time. Also, with her appearing on many other tv-series, it won't be a surprise if we see a considerable increase in her total net worth.
Income From Book Sales
In addition to her work as an attorney and television host, Lisa Bloom has also published books. She talked about various issues in her books and also shared tips for women to stay true to themselves in this world. The books that were written and published by Bloom are all available on Amazon, and given below are a few of them with their respective prices:
| | |
| --- | --- |
| Books | Price |
| Think: Straight Talk for Women to Stay Smart in a Dumbed-Down World | $5.60 (Paperback) |
| SWAGGER: 10 Urgent Rules for Raising Boys in an Age of Failing Schools, Mass Joblessness, and Thug Culture | $5.99 (Kindle) |
| Suspicion Nation: The Inside Story of Trayvon Martin Injustice and Why We Continue to Repeat It | $12.99 (Kindle) |
Among these three books, Suspicion Nation was supposed to be adapted to six-part documentary series by The Weinstein Company and Jay-Z. While the plan fell apart after Harvey's sexual abuse allegations, Lisa Bloom's net worth has benefitted from the amount she pocketed from the book sales.
Lifestyle And Assets
With a fortune of $5 million to her name, Lisa Bloom enjoys a lavish lifestyle. She lives in Los Angeles with her husband Braden Pollock and their foster son. The pair owned property in the Los Feliz area, dubbed "Murder House," due to its history. They bought the house in 2016 and paid $2.3 million for it but ended up putting it up for sale three years later with a price tag of $3.5 million.
Details about Lisa Bloom's current residence is unavailable, but there is no doubt that the attorney and her family are living their best life.
Trivia
Lisa Bloom was born as Lisa Read Bray in Philadelphia, Pennsylvania, on September 20, 1961.
Lisa attended the University of California, Los Angeles, where she received her bachelor's degree. She then studied at Yale Law School and received her Juris Doctor degree in 1986.
She was previously married to Jim Wong, and the divorced pair had two children: Sarah Wong Bloom and Samuel Wong.
She married her second husband, Braden Pollock, in 2014.
Get More Updates In News, Entertainment, Net Worth, and Wikis In eCelebritySpy