Alec Guinness Net Worth - Allegedly Screwed Out Millions By Star Wars' Producers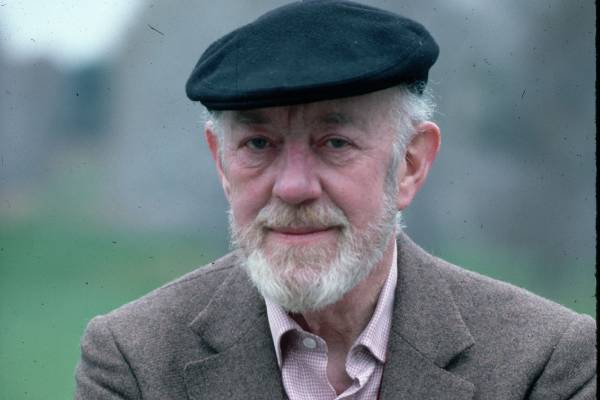 The deceased Oscar-winning, Alec Guinness, who is renowned for dozens of memorable films, was an actor brimming with immense talent and stage skills. During the course of his career, he landed a heap of noteworthy roles, which helped him pile up his fame and fortune. Before the legend passed away, Alec Guinness's net worth was estimated to be a staggering $100 million primarily due to his reprising role in the billion-dollar franchise, Star Wars. He also piled up an enormous income from other tv-series and movies.
Alec Guinness was born in Maida Vale, London on 2nd April 1914 to Agnes Cuff and Andrew Geddes. And on 5th August 2000, at the age of 86, the brilliant star passed away. During his career, he won numerous prestigious accolades like a Golden Globe. Additionally, Guinness (CBE, CH) also served in the Royal Naval Reserve during the second world war. Plus, during the invasion of Sicily, he commanded a landing craft. Alec Guinness's wife, Merula Salaman, had been married to him since 1938 and stuck with him till his demise. He is also a father to Matthew Guinness, an English actor heavily involved in the theatrical department.
Kenny Baker Net Worth - Earnings As R2-D2 In Star Wars Franchise And Other Movies
Net Worth and Sources of Income
Alec Guinness really raked in a staggering fortune from the movies and television series he starred in during his career. And as much as Star Wars proved to be a deal-breaking commercial success both globally and for Guinness as an individual, there are myriad other roles that assisted him in attaining the list of A-Listers in Hollywood. During the time of his death, Alec Guinness's net worth was estimated to be $100 million.
Income from Movies
Before the war and all the tumultuous atmosphere surrounded England, Guinness worked in theatres and participated in many road-show plays and productions. Considering how skillful of an actor he was, even during the war, he was granted leave to appear in the Broadway production of Terence Rattigan's play, Flare Path, which turned out to be a huge success.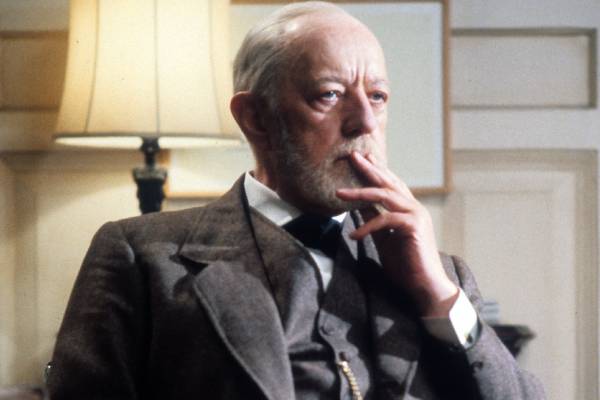 Alec Guinness's net worth started piling up more after he associated with comedies such as The Lavender Hill Mob, The Ladykillers, Kind Hearts, and Coronets. He even got his first lead role in a movie named The Card, opposite Petula Clark. Guinness won special acclaim for his work with director David Lean. In fact, 5 out of 20 BFI's 100 greatest British films of the 20th century he was featured in, were movies directed by Lean.
Guinness's role in Star Wars was a game-changer. He is mostly recalled for his portrayal of Obi-Wan Kenobi in George Lucas's original Star Wars trilogy for which he even received an Academy Award nomination. Back in 1977, Alec Guinness's salary from the film was $150K. It's no secret that his incredible, mark-leaving performance netted him a hefty paycheck due to the lucrative agreement he'd signed before taking the role. Since the franchise grossed billions in the box office and if you add in all the revenue generated from merchandise and toys, a total of $80 million in royalties would have been attributed solely to Alec Guinness.
Regardless, the producers supposedly hadn't stuck to their verbal agreement and screwed out .25% of the film's earnings. Now that might not sound like a big deal, but come to think of it, it probably equates to several million dollars now that the franchise is worth $70 billion(as of 2020.) But as composed and calm as the actor was, he didn't make a huge quarrel out of it, or maybe he just didn't use enough of that 'force within him.'
Income from Series
Films bumped up Alec Guinness's net worth by a significant margin, no doubt, but he prospered reasonably well in the television department as well. He was featured in TV series such as Smiley's People, Tinker Tailor Soldier Spy, ITV Playhouse, Thirty-Minute Theatre, Startime, among several others.
We could fairly conclude that Alec Guinness's salary from these television series must have helped him enhance his net worth.
Was Also An Author
Alongside being an amazing actor, Alec Guinness's books had also substantially increased his income. Some of his books alongside their respective prices are listed below:
| | |
| --- | --- |
| Books | Prices |
| Blessings in Disguise | $37.00(Hardcover),$52.87(Paperback),$49.99(Audio Cassette) |
| My Name Escapes Me: The Diary of a Retiring Actor | $13.25(Hardcover), $21.32(Paperback),$15.98(Audio Cassette) |
| A Positively Final Appearance | $56.60(Hardcover),$33.35(Paperback),$745.70(Audio CD) |
| A Commonplace Book | $62.11(Hardcover) |
All of his books are available for purchase on Amazon. It's no surprise that the skillful author amassed a handsome fortune from the sales of these fantastic books too, which eventually piled up Alec Guinness's earnings massively.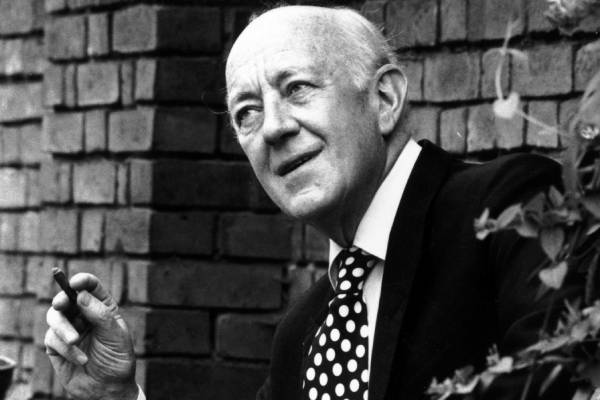 Although he may not be with us today, the actor, filled with simplicity, purity, clarity, class, achieved many noteworthy achievements during his lifetime. This helped him gain appreciation from his fellow actors like Carrie Fisher, Mark Hamill, and Harrison Ford, who always spoke very fondly of him.
Acquiring a prominent spot in the showbiz, an appreciative fan base, and humongous net worth, Alec Guinness truly blessed Hollywood with his immense talent, which will stay around forever.
Keep Up With eCelebritySpy, For More Updates On News, Net Worth, Wikis, and Articles.