Amy Poehler Net Worth - Salary From Parks And Rec And Other Projects
Amy Poehler Net Worth
$25 million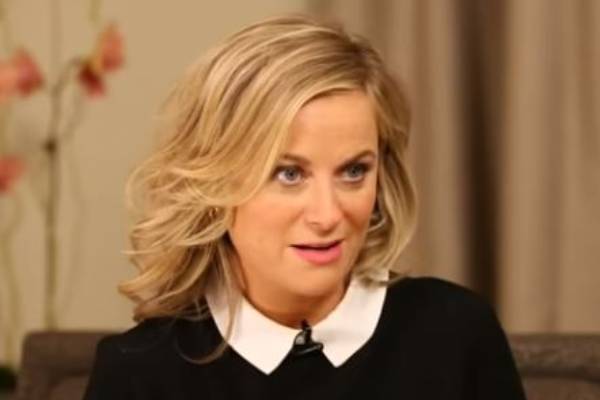 | | |
| --- | --- |
| Birth Name | Amy Meredith Poehler |
| Birth place | Newton, Massachusetts, USA |
| Profession | Actress, Writer, Producer, and Director |
| Nationality | American |
| Zodiac Sign | Virgo |
| Hair Color | Blonde |
American actress Amy Poehler started her career in the industry as an improv artist for various comedic touring companies. Her silver screen debut came in 1996, and since then, the comedian has starred in more than eighty television series and movies. Her acting credits also include the voice acting works she has done over the years.
Having spent more than two decades in the entertainment business, the American actress has found fame for her comedic abilities and earned millions from her career. According to Celebrity Net Worth, Amy Poehler's net worth is $25 million, which comprises the massive salary she received from Parks and Recreation every episode.
Amy Poehler Net Worth And Earning Source
As mentioned above, Amy Poehler's net worth of $25 million consists of her earnings from her career in the entertainment industry. She has worked as an actress, producer, director, and writer on many television shows and movies and has amassed a vast fortune from it.
Rashida Jones Net Worth - Salary From The Office And Also Park And Recreation
Income From Improv Groups And SNL
Amy Poehler started taking improv classes in college as she wanted to pursue a career in comedy. She was part of the Second City touring company, where she worked alongside fellow comedian Tina Fey. Poehler joined the Upright Citizens Brigade (UCB) as the replacement of original member, Adam McKay.
With the UCB, Poehler moved to New York and started performing regular live shows in the city. However, since she could not earn enough through the shows, Amy also taught improv classes. After a few years of touring, the group debuted their half-hour sketch comedy series on Comedy Central in 1998.
Amy Poehler found fame after the UCB's Comedy Central debut, which opened doors of opportunities for her. She and the group also founded their own training center in New York, where they hold improv shows several nights a week. While the show Upright Citizens Brigade was canceled after its third season, the group has continued to run classes.
A few years after the cancelation, Amy joined the cast of Saturday Night Live (SNL). She became the full cast member in her first season on it and continues to appear on various segments to this date. She has performed impressions of people like Dakota Fanning, Avril Lavigne, and Hillary Clinton and has gained a massive fan following from her performances.
During the earlier years as an improv artist, the American actress struggled to earn enough. However, after gaining much fame for her works, Amy Poehler's earnings from improv shows have increased substantially over the years. Also, she undoubtedly pockets a considerable sum from her work in the SNL shows, which has helped increased Amy Poehler's net worth.
Income From Acting And Voice Acting
While Amy's improv career started as a college student, her scripted series debut came in the 1996 television movie, Escape from It's a Wonderful Life. She then had small appearances in a number of tv-shows including Undeclared, Arrested Development, Shortcuts, and Wonder Showzen. However, she only found fame after appearing in the NBC show Parks and Recreation.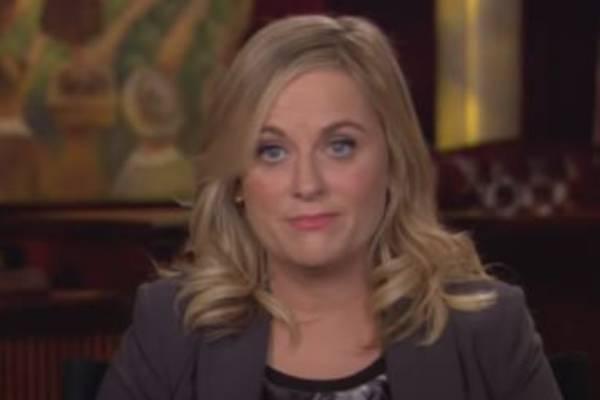 The first season of Parks and Recreation premiered in 2009, and Amy played the main character Leslie Knope in the show. According to Celebrity Net Worth, Poehler's salary per episode was $200,000. While the show's regular season ended in 2015, a reunion was released in 2020, which benefited Feeding America's COVID-19 response.
Apart from the NBC show, the American actress has appeared in several movies and also voiced characters in animated films. She has portrayed both minor and major roles in the projects and has undoubtedly earned millions from her work. Some of the films that Amy has been a part of and their respective worldwide earnings are listed below:
| | |
| --- | --- |
| Movies | Worldwide Collection |
| Deuce Bigalow: Male Gigolo | $92.9M |
| Mean Girls | $130.12M |
| Envy | $14.49M |
| Sisters | $105M |
| Shrek the Third | $813.3M |
| Mr. Woodcock | $33.68M |
| Baby Mama | $64.44M |
| Inside Out | $858M |
| Alvin and the Chipmunks: Chipwrecked | $342.6M |
| The House | $34.18M |
As seen above, several movies that the actress was part of made millions at the box-office. And with her playing significant roles in these projects, there is no doubt that she was paid handsomely for her works. And as a result, Amy Poehler's net worth has undoubtedly seen considerable growth.
Income As A Filmmaker
In addition to acting and performing live on stage, Amy Poehler has also tried her hand in television series and film production. Amy is the creator of the shows and tv-movie Russian Doll, Duncanville, Wild Girls Gone, Soundtracks Live. She is also a producer of few shows, including Welcome to Sweden, which featured her brother, Greg Poehler.
The talented actress has also showcased her skills as a director and is currently directing a documentary. Many of her behind-the-scenes works have garnered positive responses from fans and critics alike and also helped her earn a considerable sum.
Just like her earnings as an actress, Amy Poehler's net worth has also benefitted from the amount she earns as a filmmaker. She has created and produced many shows and movies, which helps her pockets a significant sum.
Lifestyle And Assets
Like many other Hollywood stars, Amy Poehler also lives in California and owns a beautiful house in the Beverly Hills area. According to virtualglobetrotting, she bought the property in 2014 and paid $3.63 million. She reportedly remodeled and rebuilt the property and was leasing another house nearby during that period.
The talented comedian is very private about her life and also chooses to keep her family away from the media. According to Heavy, Amy seems to have spent most of her quarantine days with her ex-husband, Will Arnett, and their two children.
Even though there is very little information about her whereabouts, there is no doubt that Amy Poehler enjoys a lavish lifestyle.
Trivia
Amy Poehler was born in Massachusetts on the 16th of September, 1971, as Amy Meredith Poehler.
She is the daughter of school teachers William Poehler and Eileen Poehler and grew up alongside her brother, Greg Poehler.
She was married to fellow actor and comedian Willa Arnett for around a decade. They have two sons, Archie Arnett and Abel Arnett.
She and frequent collaborator Tina Fey also share a great relationship.
Get More Updates In News, Entertainment, Net Worth, and Wikis In eCelebrity Spy.