Avril Lavigne Net Worth - Income From Album Sales, Tours, Merch, Streaming Sites
Avril Lavigne Net Worth
$50 million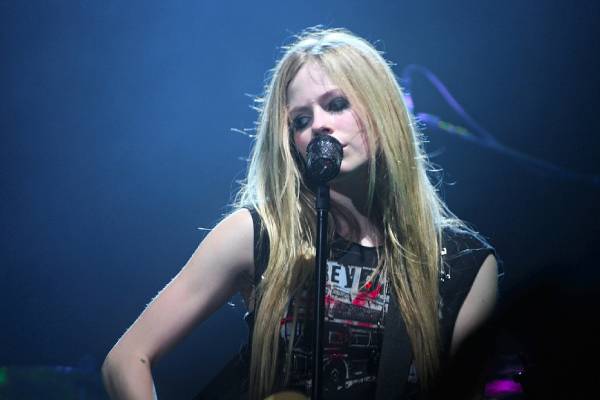 | | |
| --- | --- |
| Birth Name | Avril Ramona Lavigne |
| Birth place | Belleville, Ontario, Canada |
| Profession | Singer, Songwriter and Actress |
| Nationality | French-Canadian |
| Zodiac Sign | Libra |
| Hair Color | Blonde |
Avril Lavigne is a name that needs no introduction. Known as Pop Punk Queen, Lavigne is credited for introducing punk-influenced pop songs in the early 2000s. With numerous hit albums and singles to her name, Avril is one of the most successful female artists in the current time.
The talented French-Canadian artist has been working in the music industry since the late 1990s and found immense success from her first album. According to Celebrity Net Worth, Avril Lavigne's net worth is estimated to be $50 million.
Avril Lavigne Net Worth And Earnings
As stated above, Avril Lavigne has an estimated net worth of $50 million. She has managed to amass this large fortune from her highly successful career in music and acting.
Income From Music
Avril Lavigne's vocal abilities were discovered by her parents, Jean-Claude Lavigne and Judith-Rosanne Loshaw, when she was only two years old. After this, her father encouraged her singing and even converted their basement into a studio. Fueled by her parent's support, Avril began to perform at country fairs, singing songs by Shania Twain, Garth Brooks, and Dixie Chicks.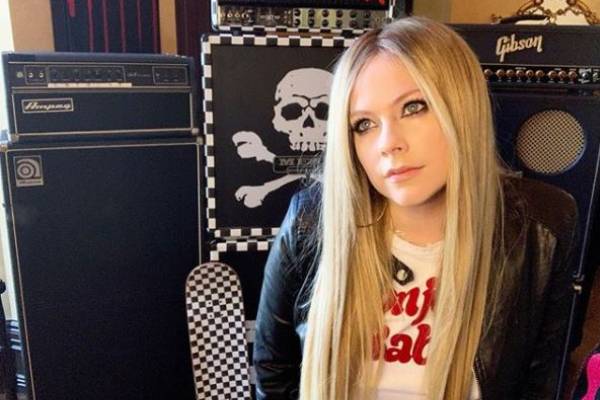 While she had already started writing her own music, Lavigne's career only began after winning a radio contest in 1999. As a reward, she got to perform with Shania Twain, which gave her exposure. Her first recording deal came in November 2000, when she was signed to Arista Records with an agreement of $1.25 million for two albums and $900K extra for a publishing advance.
Avril Lavigne's debut single, Complicated, was released in April 2002, following it up with her studio album Let Go. It was a commercial and critical success, and she became the youngest solo artist to top the UK Albums Chart. After this, Lavigne continued to taste more success with every album and single she released. Following are the earnings from some of Avril's albums over the years, as stated in The Richest:
| | |
| --- | --- |
| Albums | Earnings |
| Let Go | $25M |
| Under My Skin | $14.8M |
| The Best Damn Thing | $10.5M |
| The Best Damn Thing: Live in Toronto | $10K |
| Goodbye Lullaby | $2.3M |
Looking at the enormous amount, it is clear that the talented singer-songwriter earned millions from the album sales. In addition to this, Avril also toured around the world to support these records, which undoubtedly add millions to her pocket. As one of the most successful singer-songwriters in the 2000s, Avril Lavigne's net worth is heavily influenced by her income from music sales and tour revenues.
Income From YouTube And Streaming Services
Avril Lavigne has managed to earn her spot as one of the most famous artists on various platforms in the world of streaming services and YouTube views. Her songs have been streamed millions of times in streaming services, including Spotify, Apple Music, Pandora, Deezer, and TuneIn.
In addition to streaming sites, Avril also has a massive following on her YouTube channel. Her main channel boasts 10.3 million subscribers, and her Vevo channel has around 6.93 million subscribers. Her videos also garner millions of views, with the music video for her song, Head Above Water, having more than 100 million views as of now.
According to Social Blade, Avril Lavigne's earnings from her main YouTube channel is estimated between $12.3K to $197.5k yearly. On the other hand, her Vevo channel has estimated annual earnings of $114.3K to $1.8M. This, alongside her income from various streaming platforms, has had a massive impact on Lavigne's net worth.
Income From Merchandise And Clothing Line
Like many other artists, Avril also has a merchandise line with products like t-shirts, skate decks, hoodies, tie, and beanies. The products are all available on the singer's official merch store and some of which are listed below:
Head Above Water T-shirt - $35.00
Head Above Water Hoodie - $60.00
Roses Tank Top - $35.00
SK8ER BOI Tie - $40.00
Logo Pom Beanie - $30.00
SK8ER BOI Skate Deck - $100.00
Head Above Water Tote - $20.00
Avril Sticker Pack - $15.00
While her merchandise line is solely related to her music, Avril previously launched her clothing line Abbey Dawn in 2008. The line featured clothes designed by the singer herself and incorporated unique designs. The products were highly popular because Lavigne's style inspired it, and fans flocked to retail stores to purchase them. The designs were also featured in games like Stardoll.
Additionally, Avril worked with Disney to include designs inspired by Alice in Wonderland in her clothing line. This successful partnership created a considerable buzz, and the designs were exhibited at the FIDM in California. The singer also released fragrances named Black Star, Forbidden Rose, and Wild Rose.
Looking at the long list of works she has done in the fashion industry, there is no doubt the Avril Lavigne's net worth heavily benefited from her clothing line and fragrances sales. Also, merchandise sales must have helped increase the artist's total earnings.
Income From Acting
Not only the music and fashion industry, but Avril has also set her foot in the acting industry. While she is yet to play the main character in movies, she has portrayed a few significant roles in films like Fast Food Nation and The Flock.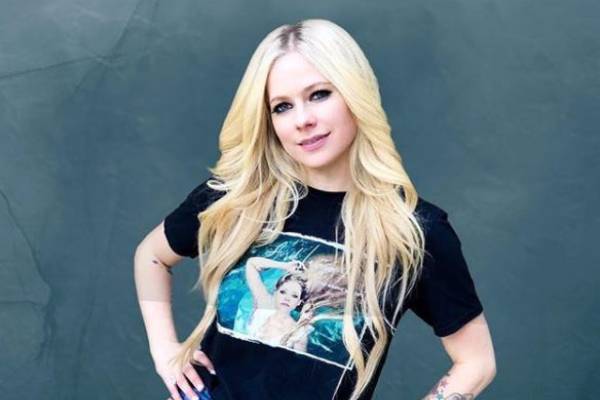 Also, Lavigne voiced characters in animated films like Over the Hedge and Charming. Both of these movies did well at the box-office, with Over the Hedge earning $339 million worldwide. As an integral part of these films, the world-renowned artist must have pocketed a significant amount from her role.
Lifestyle And Assets
As a multimillionaire, Avril Lavigne undoubtedly lives a lavish lifestyle in LA. She has lived in Los Angeles for a long time and has owned several properties throughout the years. She used to own a Mediterranean-style house in Bel-Air, for which she paid $9.5 million in 2007. The house was then sold to Chris Paul in 2013 for $8.495 million.
Avril Lavigne also once owned a mansion in Beverly Hills, which she bought for $4.5 million in 2004. A few years later, the house was up for sale, and the Canadian singer reportedly sold it for $5.2 million. Along with her ex-husband, Chad Kroeger, Avril also had a Sherman Oaks mansion to her name. Their marital home was sold for $5 million in 2020, after being on the market for a long time.
Looking at these properties' price tags, it is clear that Lavigne has lived comfortably for years. However, Avril has also used her hard-earned money and fame to help people in need. She has been involved with charities and campaigns and helped raise money to educate people about various diseases. 
The talented singer herself has Lyme disease, and her non-profitable organization, The Avril Lavigne Foundation, is currently focussed on supporting individuals who have Lyme disease. The organization has partnered with the Global Lyme Alliance and LymeLight Foundation and helps spread awareness about the disease. All of her philanthropic works shows that even after gaining international success, Avril Lavigne does not hesitate to use her voice to help those in need.
Trivia
Avril Ramona Lavigne was born in Belleville, Ontario, on September 27, 1984.
Her name Avril is the French word for the month of April.
She has two siblings, an older brother, Matthew Lavigne, and a younger sister, Michelle Lavigne.
She used to play hockey and baseball in high school.
She has been married twice, first to Sum 41 vocalist Deryck Whibley and then to Nickelback frontman Chad Kroeger. While both of her marriages ended in divorce, she is still close with her ex-husband and their families.
Get More Updates In News, Entertainment, Net Worth, and Wikis In eCelebrity Spy.