Andrea Barber Net Worth - How Much Does She Earn From Her Role As Kimmy Gibbler?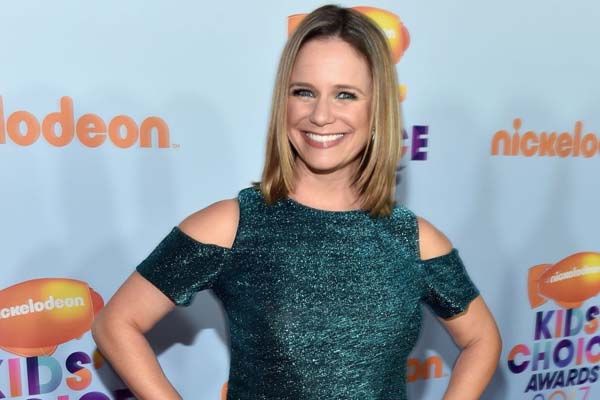 Having started her career at the age of 6 in one of the longest-running scripted-tv programs, Andrea Barber is nothing short of a terrific actress. To rake in cash that early, you've got to be remarkably good at what you are doing, and Barber had the required attributes in her. The gorgeous American actress, Andrea Barber's net worth is estimated to be $2 million, which she has acquired from her long-running profitable career in the showbiz industry.
The youngest of three kids, Andrea Barber, was born in Los Angeles, California, on July 3, 1976, to Donald Barber and Sherry Barber. She received her degree in English from Whittier College and MA in Women's Studies from the University of York, England. Barber's ex-husband, Jeremy Rytky, had been married to her for 12 years and welcomed two children, Tate James Rytky and Felicity Ruth Rytky.
Who Is Andrea Barber's Ex-husband Jeremy Rytky? What Could Have Been Their Divorce Reason?
Net Worth and Sources of Income
The award-winning actress, Andrea Barber's net worth is estimated to be $2 million, which she has amassed from her career in the acting department. Her early-start helped her establish a firm foundation as well as a good reputation in the industry. With gifted skills and talent, Barber has managed to achieve amazing feats in the entirety of her career.
Income from Television and Movies
The further you get away from yourself, the more challenging it gets. Portraying a character that isn't in your comfort zone is challenging, and not everyone can pull it off. But being such a versatile actress, Andrea Barber's earnings never faltered because of that reason.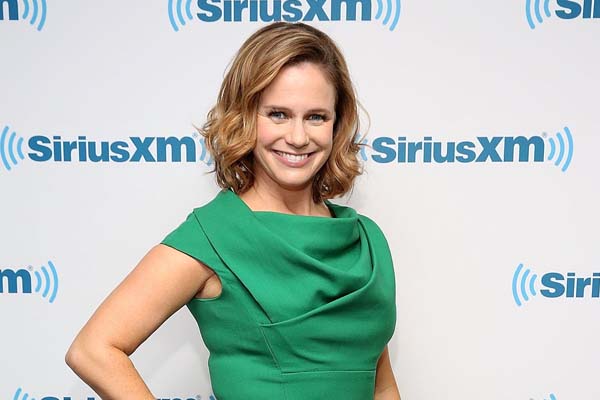 She is probably most renowned for playing Kimmy Gibbler in the ABC sitcom Full House and reprising the same role in the prequel, Fuller House. We don't have the exact numbers, but Andrea Barber's salary from the series must be grand. According to the International Business Times, the Olsen twins used to pull in $10K per episode of the show, and the then 15-year-old Michael Campion used to rake in a sweet 15 grand per episode. That seems like quite some money for such young stars, and it's nowhere close to what young stars start.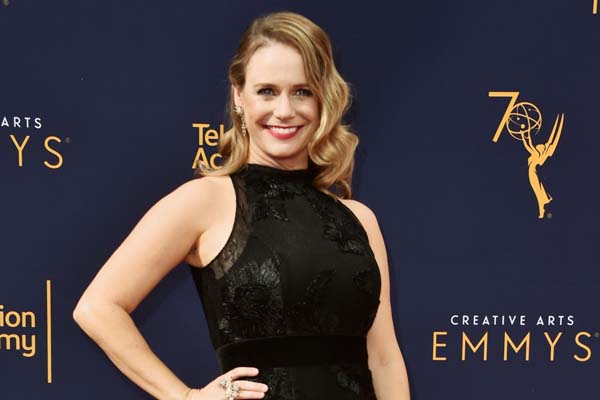 Apart from that, she has also landed other television roles, including one in Days of Our lives, Fantasy Land. The Twilight Zone, Growing Pains, and numerous others.  Added to television is her impeccable movie acting skills. Barber's resume is filled densely with acting credits, which helps her net worth a great deal and will continue doing so in the upcoming future.
Income from YouTube
YouTube serves as a great video-sharing website for many around the globe. Thousands monetize their stuff and get paid heavily for it. According to SocialBlade, Andrea Barber's YouTube channel created on August 15th, 2018, has already gathered over 266K subscribers.
Clocking in at 15 million views, Andrea's YouTube channel, where she uploads vlog-type videos, earns up to a maximum estimated earning of $64.5K a year. Hence we could confidently conclude that a fair portion of Andrea Barber's net income comes from her YouTube channel's ad revenue.
Recently Released a Memoir
Fuller House star, Andrea Barber, also released a new book named Full Circle: From Hollywood to Real Life and Back Again, highlighting the fact that she was active in showbiz for a certain period, and inactive for a while and then she stepped on the floor once again. In her memoir, she has elaborated on her struggles with anxiety and depression. On Andrea Barber's Instagram is the link which directs fans to a website and allows them to purchase the book for a price of $13.50.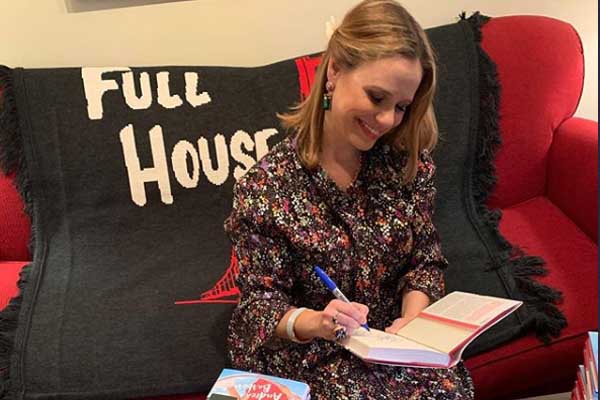 The reviews evidently say that the book is a work of art and a must-read. Barber has put her heart and soul into this book and promoted it on her social media and on her YouTube channel.  Andrea Barber's wealth is certainly going to spike up from this venture, and we wish her the best for her career ahead.
Keep Up With eCelebritySpy, For More Updates On News, Net Worth, Wikis, and Articles.