Andrew Cuomo Net Worth - What Could Be Governor's Salary And Earning Sources?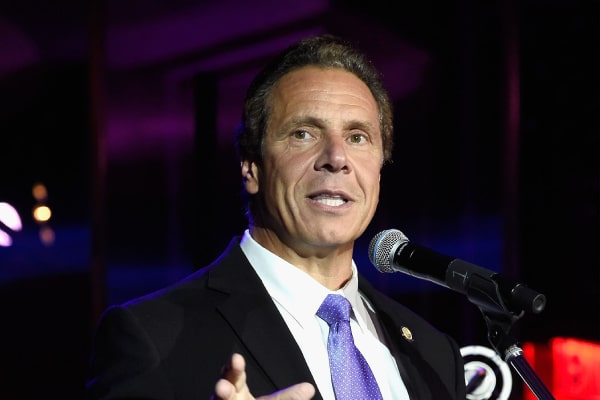 As a politician, one is always expected to be in front of the public eyes. Whether you are having the best or the worst day of your life, you are expected to put your life on hold and think about millions of people under you. During this, some people may fall in the first step, but some may be brave enough to go through the hurdle. The current governor of New York Andrew Cuomo is part of the second group.
Hailing from New York, Andrew Cuomo was brought up in a political environment, with his father also serving as the governor. His want to be at the office in a post came from looking at his father and working for him.
Chris Cuomo Net Worth - Income As Television Journalist, Had Listed Home For $2.9 million
Andrew Cuomo Net Worth And Earnings
Starting his journey in politics as his father's campaign manager, the current governor of New York has come a long way. From his extensive work as a lawmaker, he has amassed a fortune. According to Celebrity Net Worth, Andrew Cuomo's net worth is estimated to be $5 million.
Income As The Governor of New York
Andrew Cuomo has been serving as the governor of New York since 2011. As the person holding the highest position in the state, Cuomo earns a salary of $200,000 annually. He actually gave himself a five percent pay cut along with another governor Gina Raimondo. He is one of the highest-paid governors in the U.S. 
With almost nine years in the office, his salary as the governor must be the main reason for Andrew Cuomo's net worth to be so significant. Also, according to reports, lawmakers have voted to hike his salary to $250,000 by 2021, which will further help to increase the collective earnings of Cuomo.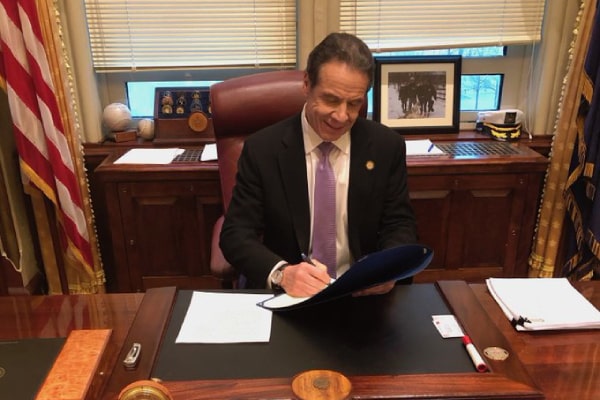 Before running for governor, Andrew had also served in different high-profile posts. He acted as the Secretary of Housing and Urban Development and served from 1997 to 2001. He also was elected as New York Attorney general in 2006 and served until 2011. Andrew being in these positions must have helped him earn a hefty sum and increase his net worth.
Income From Book Sales
Just like his ex-wife Kerry Kennedy, Andrew has also written books and has had a book written about him. His books are mostly focused on politics and his view on the political status of that time. His effort in writing the book was recognized by the reviewers. He also wrote a memoir documenting his life as a father, politician, and the rise and fall of his personal life.
Not only this, but author Michael Shnayerson also wrote a book based on the life of Cuomo. The book is described to be about the life of a young politician with ambition. Some of his books and their prices are listed below:
| | |
| --- | --- |
| Books | Price |
| All Things Possible: Setbacks and Success in Politics and Life | $11.99 (Kindle) |
| Crossroads: The Future of American Politics | $16.57 (Hardcover) |
| The Contender: Andrew Cuomo, a Biography | $29.09 (Kindle) |
These books undoubtedly helped the governor earn a big sum from its sales. During his wealth disclosure in 2015, it was revealed that he earned $65,000 in book royalties from his memoir. Looking at the numbers, we can be sure that Andrew Cuomo's earnings from his books helped increase his overall income. And according to the Los Angeles Times, for his memoir, Andrew got $738,000.
Founder Of HELP USA
Along with his political career, Andrew has also tried his hand in helping people through non-profit organizations. In 1986 he founded the non-profit organization for the homeless, Housing Enterprise For The Less Privileged (HELP). The organization's objective is to provide a home for people who are less privileged and homeless people.
Andrew is no longer directly involved in the non-profit organization. The organization has made enormous progress since its establishment and looking at all the works it has been working on, and it will continue to grow.
Divorce And Child Support Battle
The marriage of Kerry Kennedy and Andrew Cuomo was one of the most talked-about weddings during that time. With both the bride and groom coming from influential families, their marriage was regarded as the start of new things in the political world. However, the fairytale marriage was anything but that. After years of trouble, the couple divorced in 2005.
Kerry Kennedy Net Worth - Income From Book Sales And Is A Human Rights Activist
While the divorce was less than amicable, what followed was a vicious court battle regarding the child support payment as Cuomo had to pay for their three daughters. In 2015, it was revealed that Andrew had not been paying the child support or the alimony for more than two years. The dispute was only settled after the media got a sniff about it.
While the duo denied having financial disputes, sources revealed that the issue was solved in fear of it being an embarrassing situation in Andrew's political career. The alimony and child support payment that he had to pay for his daughters must have impacted Andrew Cuomo's net worth extensively.
Lifestyle And Assets
Along with being the governor of New York, Andrew Cuomo is a self-proclaimed motorcycle enthusiast, according to his Twitter bio. Not only motorcycles, but Cuomo is also very interested in muscle cars. He has a garage full of muscle cars and a custom-made motorcycle, which has been a dream of his since his teenage years. While his job as a governor does not allow him to ride around the town in his many machines, he has participated in Catskill Challenge and Memorial Motorcycle Ride. His collection of wheels includes:
1968 Pontiac GTO Convertible
1992 Harley-Davidson Dyna Glide
1975 Corvette
Before his split with girlfriend Sandra Lee, Cuomo lived with her at her home in Westchester. Currently, he lives in the governor's mansion in Albany. Looking at all of the assets owned by him, we can say that Andrew Cuomo lives comfortably. 
Some Facts About Andrew Cuomo
Andrew Cuomo was born in 1957, December 6, in Queens, New York City.
He is the elder son of the late governor of New York, Mario Cuomo and Matilda Cuomo.
His younger brother Chris Cuomo is a CNN journalist, and his elder sister Margaret Cuomo is a radiologist. He has two other siblings, Maria Cuomo and Madeline Cuomo.
He has three daughters, Cara Kennedy-Cuomo, Mariah Kennedy-Cuomo, and Michaela Kennedy-Cuomo, with ex-wife Kerry Kennedy.
He was in a relationship with Food Network host Sandra Lee from 2005, but the couple announced their separation in 2019.
Before embarking in his own political career, Andrew worked as one of his father's policy advisors earning only $1 per year.
Explore more on eCelebrity Spy and get updates on Celebrity News, Wikis, Net Worth, and More.